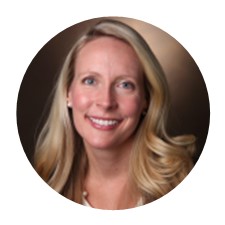 Jill Kinch, DNP, MMHC, APRN, CPNP-AC/PC, NE-BC
Director of Advanced Practice, Perioperative, Ambulatory and Acute Care Services
Jill serves as the Advanced Practice Director for Ambulatory, Acute Care, Transplant and Perioperative Services at Monroe Carell Jr. Children's Hospital at Vanderbilt.  She is a board-certified Pediatric Nurse Practitioner in primary and acute care, board certified as a Nurse Executive, and has practiced for >20 years in the tertiary care setting. Jill believes in fostering a culture of nurses as leaders and strong advocates for family focused personalized patient care.
Jill was appointed President of the Tennessee Nurses Association (TNA) in 2013. Her work with TNA focuses on improving health care outcomes for Tennessee citizens. This includes advocating to improve access to preventive health care resources. In 2014 she was awarded The Nurse of Distinction for her clinical and community service by the TN Hospital Association. In 2014 she graduated from the Vanderbilt University Owen Graduate School of Management with a Master's in Management in Health Care. Additionally, in May of 2023 she graduated with her Doctor of Nursing Practice from Vanderbilt University School of Nursing and was awarded the Founder's Medal for academic achievement and service.