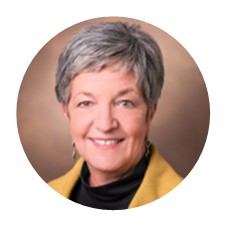 Janet Cross, M.Ed., CCLS, CPXP
Senior Director, Patient and Family-Centered Care

Janet started with Vanderbilt in 1982 and is responsible for development, implementation, and evaluation of patient- and family-centered care initiatives.  This includes leading Child Life Services, Volunteer Services, Pastoral Care, Family Resource Center, Hospital School Program, Music Therapy, Art Therapy, Seacrest Studios, Facility Dog Program, Patient and Family Advisory Councils, Patient Experience, Patient Education, and the Gift Shop. 

Janet is active in the Association of Child Life Professionals at both the local and national level.  She is a member of the Beryl Institute's Pediatric Council, and Future of Human Experience 2030 Steering Team.  She is also active with the Nashville Ronald McDonald House Board of Directors and the Board of Directors for Cooper's Troopers, a foundation for the support of siblings of children with cancer. 

Janet obtained her Master of Education from Vanderbilt University and her Bachelor of Science degree from Mississippi State University.  She holds a Child Life Specialist specialty certification through the Association of Child Life Professionals and a Certified Patient Experience Professional through the Patient Experience Institute.