September 2021
---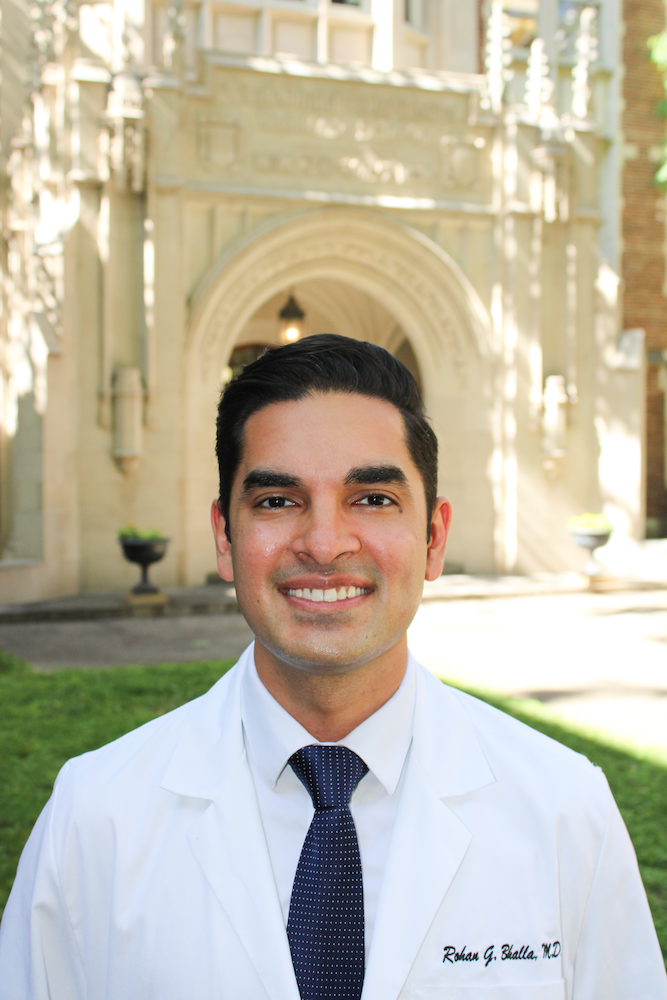 Hometown:  Pontiac, MI
Undergrad: Wayne State University
Medical School: Vanderbilt University
Give us a little extra background about you. 
I was born in Michigan but then primarily grew up outside of Toronto. So most people don't know that I'm actually Canadian and American. I went to high school in Toronto and then actually moved back across the border to Detroit, where I went to college at Wayne State University and studied economics. Then I ended up moving to Nashville for medical school and was just lucky enough to stay for residency. 
Well that's really cool. I did not know you were a dual citizen. When was the last time you were able to visit Canada?
COVID has unfortunately prevented me from crossing the border with all the restrictions at the Canadian border. The last time I was in Toronto was probably in 2018-2019. Luckily the borders opened up just recently and so I saw my parents after a long time. Otherwise, I think it had been about like two years or so that I hadn't seen my parents in person. Things were good for a little bit in terms of COVID and the borders opened back up. They got the vaccine and were able to drive over, which was really nice to be able to see them.
That's awesome! Switching gears a bit, so now that you are a fourth year, what has the overall transition from junior to senior resident been like?
It's like every transition going from year to year and there's for sure a learning curve to it. But I would say it's been very rewarding and challenging at the same time. As a fourth year, you get into a more senior role where you start taking chief call including chief peds call. So for example when you take chief call, you do three weeks when on your reconstructive rotation, and I just finished my last week of chief call last week.

It takes a little bit of work to kind of get your feet wet and get into a new role for the team. I think it makes you appreciate how much you've learned in the last three years, but then it also makes you realize how much more you have yet to learn. You know, chief call is very daunting and I still remember to this day when I was an intern thinking to myself, 'how am I ever gonna take and cover chief call for an entire week?' And yet here I am, finished three weeks of it. I would say it's rewarding and it has been a great experience.
But seriously, from working with you, you've done a great job and everyone else has only had good things to say. Do you have any advice for the junior residents?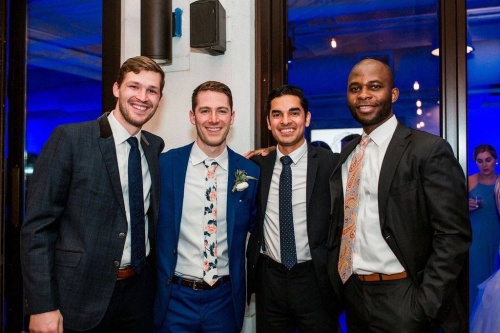 I think the first piece of advice I would give my junior residents is that you all are so smart and so capable and it's easy to fall into this kind of impostor syndrome, where you look at your senior residents and you look at your fellows and your attendings and you feel like 'how did I get into this program, how do I fit in, and how am I ever going to achieve those roles and be an attending or a senior resident'. I would say have confidence in yourself and know that you all are very capable and knowledgeable. The biggest resource that you guys have available to you are your seniors. You know we've been in your shoes and we know exactly how you guys are feeling and how hard you all are working. We're here to help you, and we're here to help you learn and succeed. That's what makes our residency program and Vanderbilt such a great culture and such a great program is that the seniors and fellows do such a good job of taking the juniors under their wing.

Also, you can't be afraid to ask questions or be afraid to say 'I'm not sure/I don't know/I've never done this before' because I think that's just a part of learning. I think communication and asking questions are such a big part of learning and being confident in yourself of what you know and what you don't know and that I think that's just an evolving role.
Wow, thank you! That is great advice. Can you speak a little bit about why you chose Vandy Urology? 
Being a Vandy home student, I did my surgery rotation as a second year and had two weeks on Urology and instantly fell in love with it. I then did my subi for a month and research as a third year which just reinforced by interest in Urology. Like a lot of people, I chose Vandy because of the people and the culture. I saw the positive relationships the residents had with the fellows, attendings, and OR/clinic staff that I felt that it was an amazing training environment. 
So I've heard you've decided to apply into Reconstructive Urology?
Yeah, I think primarily with the focus of GURS as I think that my interest really lies in prosthetic urology/implants, urethroplasty, and trauma. But I will say, you know, whatever/wherever my career ends up, I do like General Urology as well. For example, I really found that during my third year, I loved treating kidney stones and endoscopy.
Well congratulations, that's a huge decision! What sort of factors do you recommend those consider when picking a subspecialty?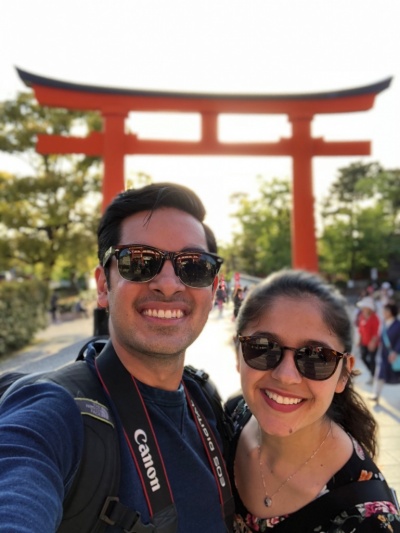 I think a lot of us kind of come into residency with a notion of what we want to do in Urology and I think one of the best parts again about being at Vanderbilt is that you get so much exposure into the different subspecialties. You end up learning about the subspecialties and finding what you like and what you don't like. I think it's really important to differentiate that and writing down the things that you like about certain specialties or things that you don't like about certain specialties is really helpful. It took me a while to decide because I liked a lot of different things about Urology. Like I said, I like General Urology, Endourology, and Reconstructive Urology. But I think being on the reconstructive rotation and doing research in the field really kind of reiterated my interest.
 
I would say if you don't know what you want to do and you're still a junior resident, that is 100% totally fine. As long as you get exposure to research, you're gonna get exposure to all of the different rotations when you become a third year and then a senior resident. So making a list for yourself and just taking the time to think about what you like about the field of Urology, where you see your career going, and what kind of patients you want to take care of are all really important things to consider.
Great, great advice. So, now on to the more fun questions that I'm sure people are waiting for. So you're a mixologist like on the side; how did you get into that? Because that's super cool.
So that interest actually started on my research months. Uhm, funny enough, I just started watching YouTube videos about how to make cocktails. I watched a lot by Steve the Bartender who's from Australia and makes these fun videos about how to make fun, easy cocktails using three or four ingredients of things that you typically have at home. So at first I just watched the videos but didn't really pursue it. And then, months later, when Covid hit and we were forced to stay in the house, I bought a cocktail kit online and got a couple of ingredients and started making cocktails. Initially, I just made them for my wife and I at home and she was like, hey, these are actually really good and you should consider making these for our friends once we can have people over again. So once things opened up, I held one or two cocktail gatherings at my place and that's kind of how it started. It's a really fun interest of mine.
So now, to your epic wedding! For those who don't know, it's been about two weeks since you got married. How does it feel going from an engaged resident to a married one?
Other than the fact that I'm wearing a ring, I feel like not much has changed. You know a lot of people have asked me that question. Tanya and I have actually been together for over 6 ½ years. We met in medical school playing intramural volleyball and had been dating for a while. We went through medical school together, and have gone through residency together. So it feels a little bit different, but not too much.
What was the experience of planning a wedding during residency like?
Yeah, it was tough. You know, wedding planning in general is really involved. And being residents, like you mentioned, and having to worry about COVID was a lot to handle. But now looking back at the planning process, it was a lot of fun. While planning all the intricate things there were definitely times that were stressful and challenging, but I think overall we had an amazing experience planning the wedding. If it wasn't for Tanya's mom, who did an absolutely outstanding job helping us with everything, we would not have had the wedding day that we had. Her mom played such an integral role in planning, and she actually officiated our wedding so we really couldn't have done it without her.
Oh wow, that's awesome! And besides obviously getting married to the woman of your dreams, what was the second best part of the day for you?
Oh man, so many good memories. It's funny because Tanya and I go through the pictures and the videos that all of our friends have posted. And there's so many little moments that we weren't necessarily a part of or didn't see, and we just love the fact that I think all of our friends and family were able to get together. Someone once told me that your wedding will kind of be the only time that your high school friends, Med school friends, residency friends, family friends and family will all really be under the same roof celebrating you. So seeing all of our friends and family from both sides together and celebrating with us was just an amazing experience. Overall, we had a ton of fun. 
Another one of our favorite parts was the fact that Tanya's nephew, who's one year old, was able to come and be a part of the ceremony as our ring bearer. It was a very memorable part of the ceremony.
Ok, let's do some rapid fire questions.
Favorite restaurant in Nashville? 5th & Taylor
Dog or cat? Dog for sure
Favorite cocktail? The Enzoni
Craziest thing you've ever done? I've been bungee jumping in New Zealand
Next place you plan to travel to? Would love to go to Prague, not sure if it'll be next per se but definitely on the bucket list
Last movie you watched? Extractio
Interview conducted by Tiwa Akinsola, MD