September 2020
---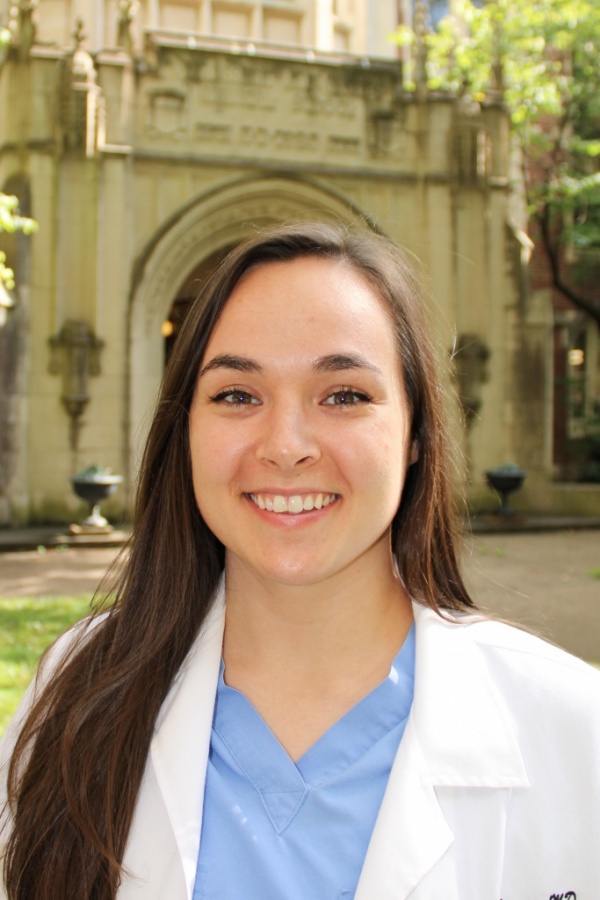 Christy P! What are you up to now?
Taking a lot of primary call and working my way through both Dexter and Parks and Rec with my fiancé Logan. We're currently on season 5 of Dexter, but I've been told it's only downhill from there. 
That's not the only thing you're doing though. Uro Game night is keeping you pretty busy right? Tell me all about it.
So Dr. Koch and I are trying to develop a unique way for other applicants to get to know each other in the world of Covid where they will no longer have the benefit of the interview trail. It's been a lot of fun! It's a lot like Cards Against Humanity, but online. We've found it to be a good way for everyone to let their guard down. We've had about 5-6 game nights, about a couple a week. We recently just went national, so we have about 15-20 other programs across the country signed up to start having their own game nights so things are really about to start ramping up here soon.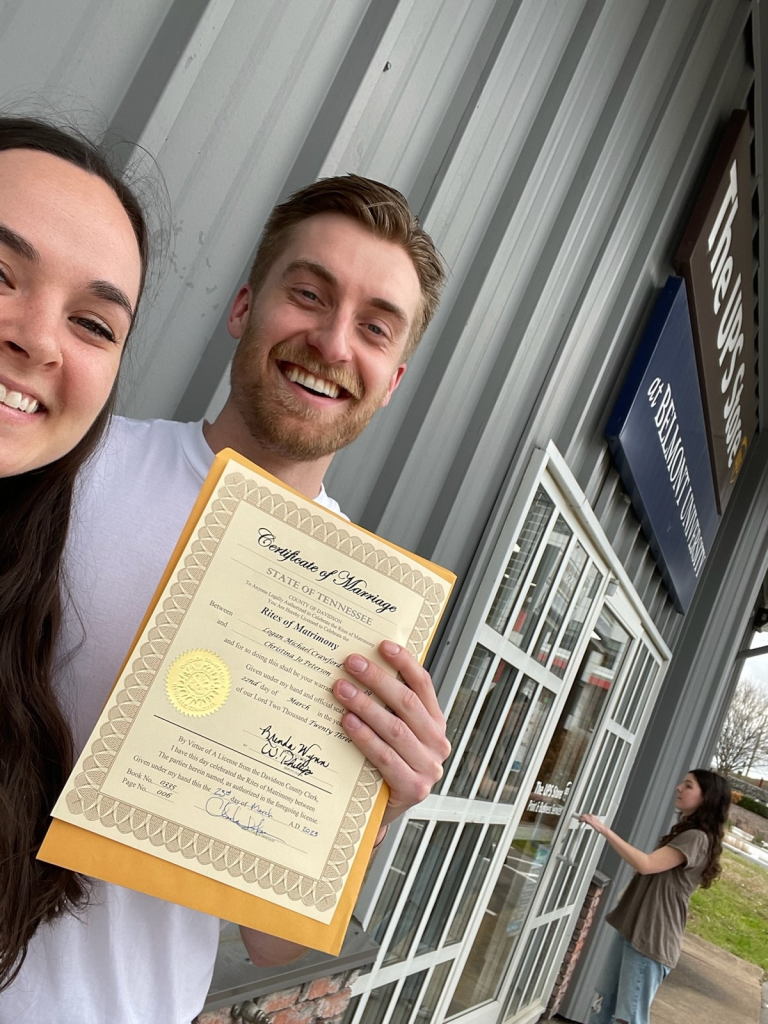 That's such an awesome idea! How did y'all come up with this? Are you really into game nights yourself?
The game we're playing for Urology Game night is the same game I've been playing with my college and med school friends when we have time to hang out via zoom. We had a blast doing it and I figured why not try it to get to know applicants in a way that we're not going to be able to this year because of Covid.
What do you miss most about your pre-Covid/socially distance life?
I think the ease of hanging out with large groups of people. Intern year, there were a lot of group gatherings with my co-interns and we've missed out on that these past few months. It has also made it harder to travel home back to Kansas where my family is.
Speaking of Kansas, I have to ask- what's your favorite part of Wizard of Oz? 
Oh gosh, I haven't seen that movie in like 12 years. Honestly, I don't like musicals, so I don't know if I like the Wizard of Oz. Most people make jokes about it when they hear I'm from Kansas and I just smile and nod.
Being from Kansas and not liking WoO has to be sacrilegious!  What's been your "Toto, I've a feeling we're not in Kansas anymore" moment of residency thus far? 
One time I was on Broadway, pre-Covid, and we went to a Honky-tonk on a Friday and then Sunday morning I was reading a story and saw that Chris Pratt had gone to the same Honky-tonk we were at on Saturday. So we missed him by a single night and I realized I was one day away from meeting Chris Pratt and that is not something I would have ever experienced in Kansas.
Any other famous people you can connect yourself to via 5 degrees of separation?
This is super dark, but the BTK Killer is from south-central Kansas, near where my family lives. Very interesting story if you're into true crime. Most of the true crime podcasts will cover BTK at some point because of the eerie details. Creepy to think my parents grew up near him!
Go to Karaoke song?
I actually did a lot of karaoke growing up because my dad would DJ dances and have karaoke at them. Me and my older sister would do a duet to Summer Lovin from Grease. It varied which parts we would sing, sometimes both of us performed both parts at the same time.
If you won the lottery tomorrow, what would you do?
I would buy one of those really big massage chairs that looks like a spaceship… One you can put your arms and legs into. Other than that, I'd just keep chugging through second year to get to the finish line. I would regret not finishing residency.  Maybe I would take a year hiatus to travel, OR just let the money sit and gain some interest.
An unpopular opinion you strongly standby? 
Rainy days are the best days. My version of sunshine is a rainy day with thunderstorms. Nothing makes me feel happier than waking up to the sound of thunderstorms. It sounds dramatic, but it's true!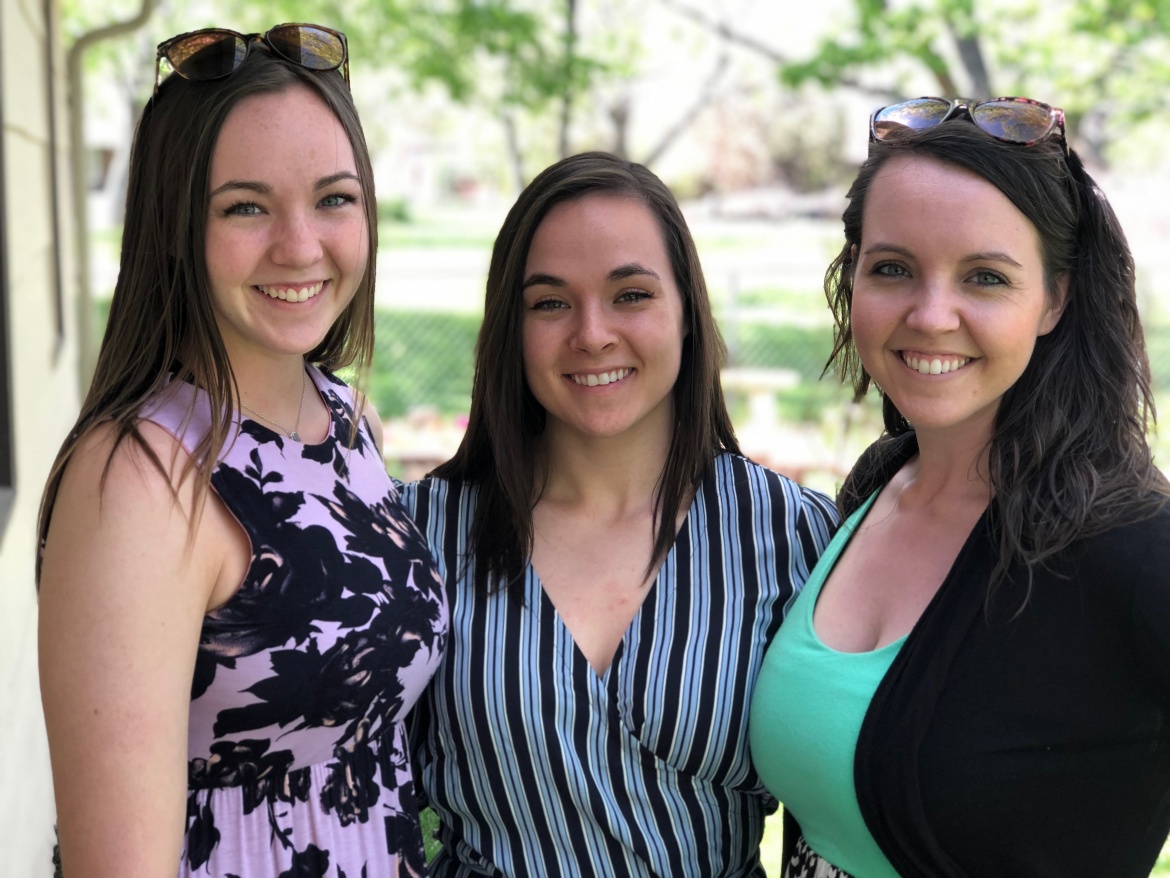 Unusual skill?
I tend to trip a lot, but not actually fall. I probably trip more often than the typical person, but I also never end up falling. I'm a klutz with good balance.
Favorite holiday?
Easy question. Thanksgiving! It means Christmas is coming up and you still have a few weeks to enjoy the holidays. It's the holiday that my family always hosts. So we always have 20-30 people over to our house and cook a big meal and we all just hang out and watch football and eat. My favorite is Ostakaka, it's a Swedish dessert that's like a custard and you put lingonberries on top!