October 2020
---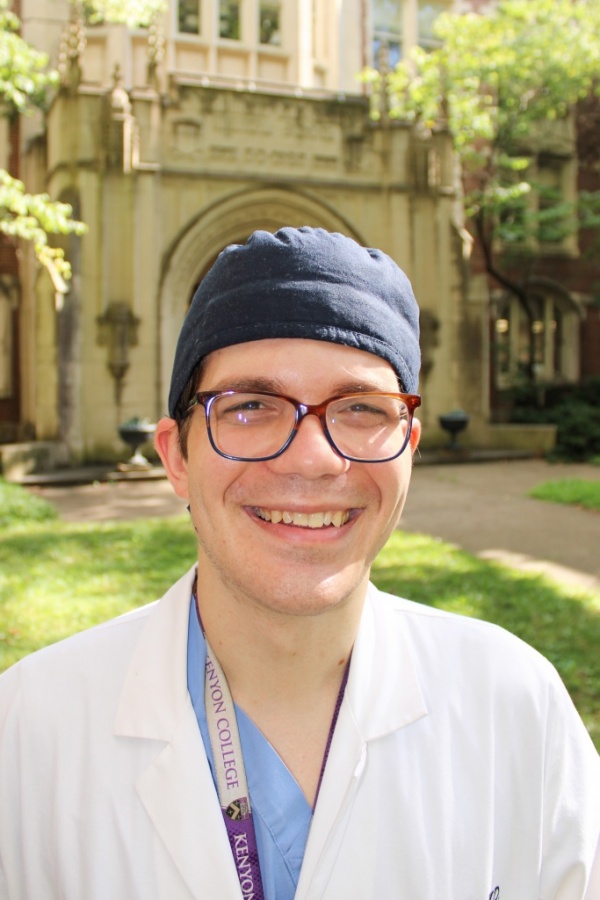 Jackson Cabo, PGY2
About Me
I'm Jackson, one of the PGY-2 residents from Wellesley, MA. I went to Kenyon College and majored in biology and ran cross country and track. I love trying out new restaurants in Nashville and Boston sports.
Jackson! Thanks for joining me this month for the Resident Spotlight.  
Thank you.
To kick things off, tell me, how has second year been as a Urology resident at Vanderbilt?!
Well it's obviously a big transition year because you get a lot more responsibility, but it's been really nice to get that responsibility. You really get a chance to have more direct ownership of your patients, both inside and outside of the operating room. It's been really great.
I couldn't agree more! Any big surprises about the year?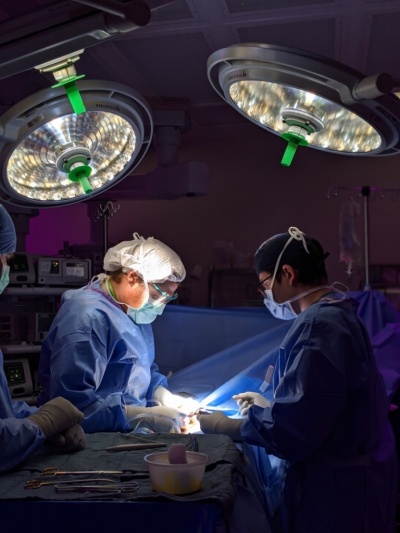 One thing I think is surprising, is that a lot of progress you see in yourself that you make over the course of the year, sometimes you don't notice until you're doing it. For example, I think back to consults that typically took a long time to think about and to figure out what the next best step is; all of a sudden you're handling those situations with significantly less effort, which is really nice.
I know what you mean by that. Would you say, overall, residency is what you expected? As a medical student, is this what you imagined your life would look like?
I think so. I was able to do a sub-I here at Vanderbilt and obviously went to medical school at Vanderbilt. So I think I had a good idea what residency would be like here.
That's great! Moving towards the personal part of your life, where are you from?
I grew up in Wellesley, outside of Boston. I'm a big Boston's sports fan, which makes me somewhat unpopular
Big game this weekend.
There is a big game this weekend. Dr. Peterson, yes, the Patriots have played the Chiefs in several big games over the past couple of years. Unfortunately, I think the only game of those that I've watched with Dr. Peterson, the Patriots lost. So I don't know if I can watch any more Patriots/Chiefs games with you. Also, I just looked at twitter while we were talking and saw that Cam Newton has Covid-19. So, I guess it's bad luck for us to discuss the Patriots and Chiefs in general. 
May the best team win. Moving on -- I don't think a lot of people are aware of how interesting your parents' jobs are. Tell us a little bit about that.
Yeah, sure. My parents are both architects. They both worked in their respective architect firms in Boston for several years. But then my mom got a job with Disney Imagineering, so she works in Resort design and, more recently, cruise ship designs. She also works on a lot of secret projects that she can't tell us about or she'd have to have us killed. My dad also is an architect and tends to work on science buildings. He has worked on buildings at several medical schools, including Dell Medical School. He has continued to do that since they've moved to Los Angeles.
That is so interesting. I'm curious to know what your mom is working on right now.
So am I. But I'm also sworn to silence.
Rumor on the street is that you were a collegiate athlete.
I was a collegiate athlete. Actually, I will venture to say, I actually don't know if this is true, but I may be the only current resident who was team captain of a collegiate team. I don't want to say I was the best athlete because that definitely isn't true. But yes, I ran cross country and track at Kenyon college. I loved it. It was a big part of my experience there. Kenyon College is a little school in rural Ohio, so I have a lot of fond memories of running dirt roads on the countryside in Ohio. I'm still very close to my teammates.
That's very impressive, Jackson. Did you have any specific pre-competition rituals? I know some people have favorite meals or activities the night before competitions.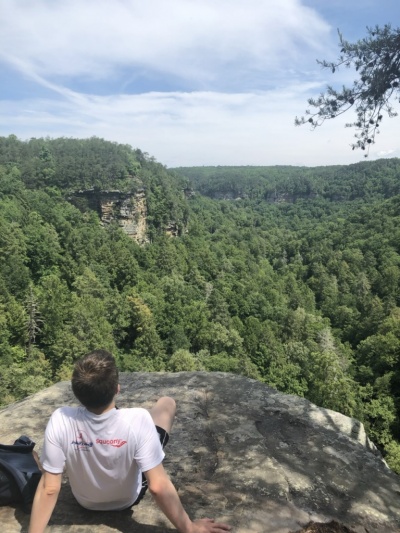 Nothing super unique about my immediate pre-race ritual which was, ya know, listen to music and that sort of thing. But I was, probably not too surprising to my co-residents, pretty neurotic about pre-race prep. So I would always have a very bland meal the night before: plain pasta, no sauce.
Plain pasta. Great energy food. Diverging from your history in sports… What would your ideal Saturday entail, if you could do anything AND you're not on call.
That's a great question. Breakfast if my favorite meal of the day so that is definitely an important consideration. Probably, I would get up and go to Percy Warner for a run. Then, I would meet up with some of my co-residents for Brunch, let's say at [insert 5 minutes of researching restaurants on his phone] ideally Germantown Café, but Germantown café was destroyed by the tornado. [At this point, Jackson entered a 2-minute-long rant about how frustrating it is that Cam Newton has Covid-19 and how boring the game will be now]. Next, I would probably ideally go to Centennial park and play some frisbee or Kubb. Kubb is a game that my co-resident, Dr. Peterson, introduced me to. Then, I would take a nap. Then, probably go out for dinner with friends.
What time would you go to bed?
6 pm
So, looking big picture, where do you see yourself in 5-10 years? 
That's a good question. In terms of where I would practice, I'm not sure. Also, undecided on what type of fellowship I would do. I do see myself doing a fellowship of some type and going into academic practice. I enjoy teaching and enjoy being around experts in their respective fields to bounce ideas off of. I foresee myself enjoying the educational aspect of educational medicine
I love that. So, I have a few fast facts to finish off our interview:
Favorite VUMC snack: "Famous Amos Cookies"
Go-to call-night drink for energy: "Starbucks Blonde Roast. You know it's a really bad situation if I'm reaching for the zero calorie Monster" 
Post-call ritual: "Somewhat ashamed of this, but I always try to get McDonalds classic sausage egg & cheese biscuit with orange juice"
Rain or sunshine: sunshine
Football or basketball: Football
Morning or night: "Morning"
Sweet or salty: "Salty"
Sandwiches cut in rectangles or triangles: "Triangles… I'm not a monster."
Thanks for joining me Jackson!
You are most welcome.
Interview conducted by Christy Peterson, MD