November 2020
---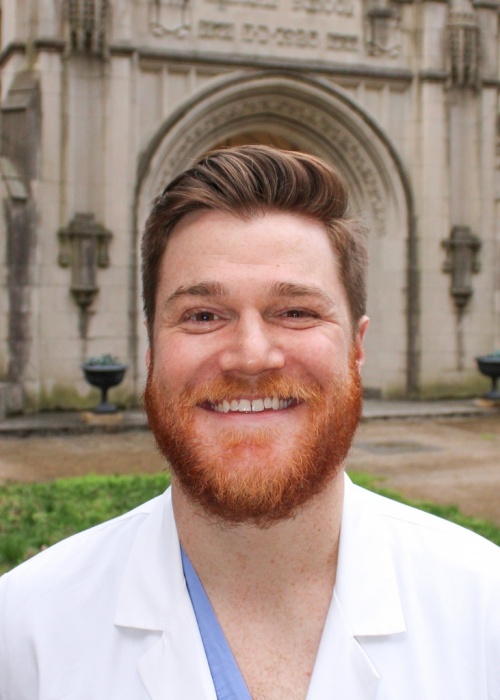 Josh Calvert, PGY5
So Chief Calvert, thank you for taking the time to sit down with me, I appreciate it. 
Yeah buddy
You are now Chief Resident, how crazy is that?  
It is insane. It goes buy so fast, the whole process. We are actually at the VA now, and I remember being a second year like it was yesterday. You know, like crying everyday. And now I just cry at home, so that's good. 
Well that's good. An improvement to be sure. Building off of that, what do you think has been the biggest change going into chief year?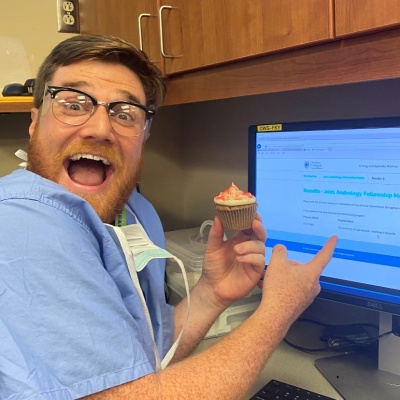 Chief year has been amazing so far, way better than I expected. I was super nervous it…I guess I had the same fears going into intern year that it would be emergencies all the time. But in reality we have a great team and it gives me the opportunity to build people up which I love to do. I'm like a full time cheerleader all the time and it's the happiest I've been in residency for sure. 
So, shifting gears a little bit. So, one of the great pre-COVID social events we had as a residency was your birthday party last year where you famously and expertly crafted a variety of Tiki drinks as bartender. Talk to us a little bit about your hobby of Tiki drinks and how that all started?
So at the end of second year. Kendall and I went to Chicago and saw Hamilton. We wanted to do that all of second year. We stayed in this cute little boutique hotel. And on recommendation from the concierge we were told to check out this bar called "Three Dots and a Dash." And I went, and it is literally…the passage of time in my life is marked by a single event: it was walking into Three Dots and a Dash with their giant skeleton skull wall. And I had a "Zombie" for the first time and I realized that my true passion in life—secondary to penises—is rum based fruity cocktails like Tiki drinks. And so for my birthday last year—sorry if you are reading this and didn't get an invite—I just wanted to make people Tiki drinks. So I just made a menu with 6 different drinks and got people feeling good. As Tiki does.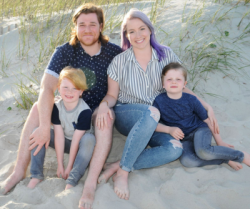 So shifting gears again, you have a beautiful family (wife Kendall and 2 sons Henry and Charlie). What is something you see a being similar in being a great father and a great chief? 
Maybe I'm completely delusional or patronizing, but actually they are very similar. Hopefully I don't treat my junior residents as my children so much as I treat my children like my junior residents. Meaning, I actually think of it as the same thing. As an opportunity to build people up. And I say this all the time and I actually mean it. It's the same thing I whisper in my boys' ears every night as they are falling sleep and its "Henry, Charlie. There is literally not a mistake you could make that is bigger than the love I have for you." And honestly as cheesy as it sounds the extends to the junior residents, because I'm always going to have your back. So its been great. Its come naturally to me both ways. Being a chief resident makes me a better dad and being a dad makes me a better chief resident.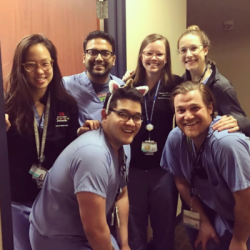 Love it. So now to close it out, we are going to do some rapid fire questions. 
Rapid fire!
Favorite Vacation Spot: I went on a Disney Cruise pre-2020, pre-COVID. It was amazing, worth every penny. Way too expensive. Highly recommend.
Best Rum Drink: Straight overproof rum on the rocks. Plantation brand.
Favorite Breakfast cereal: We never had sugary cereal growing up, we always had some weird Kashi or something. But, whenever I went to my grandma and grandpa Calvert's house in San Jose, CA I would eat Cocoa Krispies. So I would say that. And then drinking the chocolate milk afterwards.
Favorite Urology Case: Hydrocelectomy 100%. What's better than beautifying someone's scrotum? 
Favorite Foley Catheter: Classic workhorse. 18 Fr coude catheter. 
Interview conducted by Jackson Cabo, PGY2