June 2021
---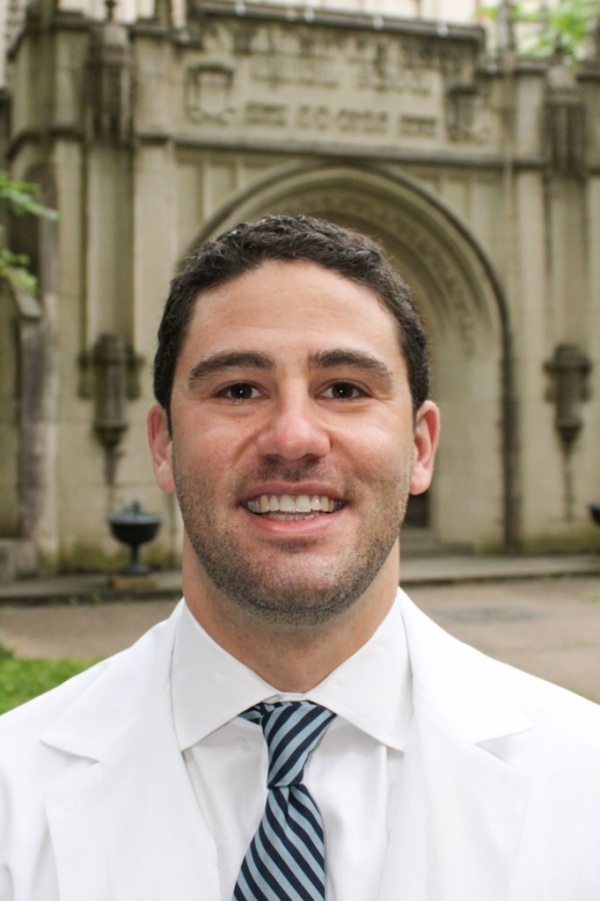 Hometown: Boston, MA
Undergrad: Princeton University
Medical School: Weill Cornell Medicine
Hello Dr. Benjamin Stone. You are recently engaged, is that right?
That is correct.
I want all the deets.
We took a trip down to Cabo, Mexico, which is a place we love to go. I smuggled the ring down in an Altoids tin in my pocket which was nerve-wracking. A couple of days into the trip we had a little dinner set up on the beach and right around sunset is when I popped the question. I'm not positive she said yes, but there were tears and I think a nod, so I took that as a win.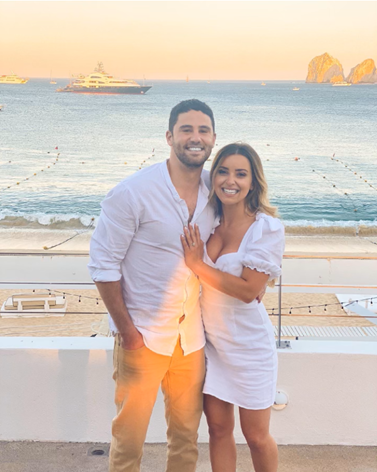 How did you two meet?
Like me, she also lives in Nashville and works in healthcare. I'd like to say that we met at work…but we met on a dating app 
Which one?
Bumble.
Nice.
However, our first date was when we ran into each other at the peds hospital when I was a second year on my peds rotation and we got coffee together.
Adorbs. How do you like Nashville? You're from Boston originally, right?
Yes, originally from Boston, then went to medical school in NYC. When I moved to Nashville it was really my first time living outside of the Northeast and I love Nashville. I think it may be my favorite city that I've lived in.
Are you going to stay here forever?
I'm currently awaiting the results of my oncology fellowship match.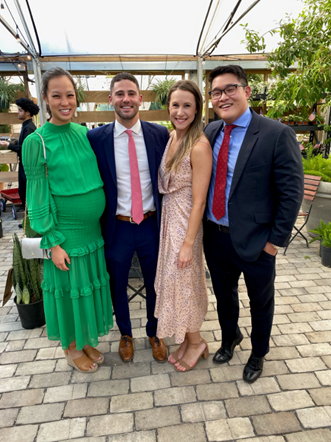 Where are you going?
I'll find out in a couple of weeks.
Ok, but really, where are you going?
Silence
What's your favorite activity to do outside of work?
I really enjoy all that Nashville has to offer in terms of eating and drinking. My fiancée and I have a list of restaurants that we love. It's nice to be getting back into a post-COVID world to enjoy some of those things.
What's your dream vacation?
If I could go to a warm destination (like Cabo, for example), and ask a really important question to someone who matters…that to me, would be a dream come true.
Note: Elizabeth Rourke who was overhearing this conversation vomited in her mouth a little at this point of the interview
What's your next vacation?
I am going up to visit my brother in a couple of weeks who just bought a house outside of New York.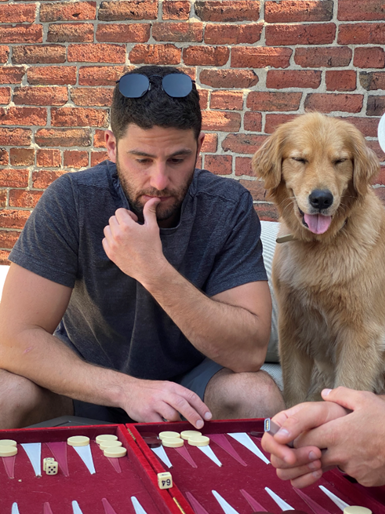 Which sport do you follow most?
The New England Patriots. You asked sport but I'm putting them in a league of their own.
Note: Dan Joyce vomited in his mouth a little at this point of the interview.
Tell me one talent that you have that most people at VUMC don't know about.
Backgammon
Rapid Fire:
Favorite food: bacon, egg, cheese breakfast sandwich
Favorite TV show: Breaking Bad or The Wire
Have you ever slept in the call room without changing the sheets? Dodged the question
Favorite consult: uninfected ureteral stone
Favorite operative consult: testicular mass
Blondes or brunettes: no comment
Interview conducted by Daniel Joyce, MD