July 2021
---
Hometown: Dayton, OH
Undergrad: Princeton University
Medical School: Boston University
Alright Craig, you just finished your PGY2 year, congratulations. Now starting PGY3 year, how does that feel?
I mean, it feels awesome. 2nd year was hard but… a lot of learning. I'm looking forward to 3rd year with more responsibility, more time in the OR, and progressing with my career.
That's great. What are you looking forward to the most?
Probably being in the OR, doing bigger cases, and adopting a little bit more of a teaching role with the PGY2s and interns. That's also something I'm excited about.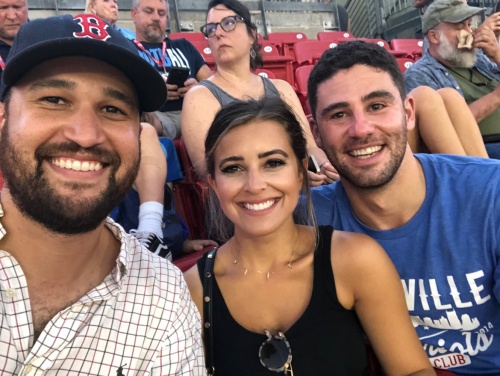 Are you going to miss anything from PGY2 year?
Hah. Hm.  Long pause… No. I don't know how honest to be in this Ben, but—
How about outside the hospital—I  heard you've been working on your golf game?
Yeah we've been trying to get groups together on the weekends anytime I'm free. I played with Wilson this past weekend, and prior to that you and I and a couple attendings had a good outing. Hopefully we can keep that going while the weather's nice.
Describe your golf game in one word.
Erratic. 
If I can string together two or three good shots I'm happy. 
Best golfer in the residency?
I played with Dr. Hancock early last year, and would say he's the best golfer our residency has for sure.
He'll be missed. Since his graduation, you're saying there are no good golfers left?
Well yeah, that's fair.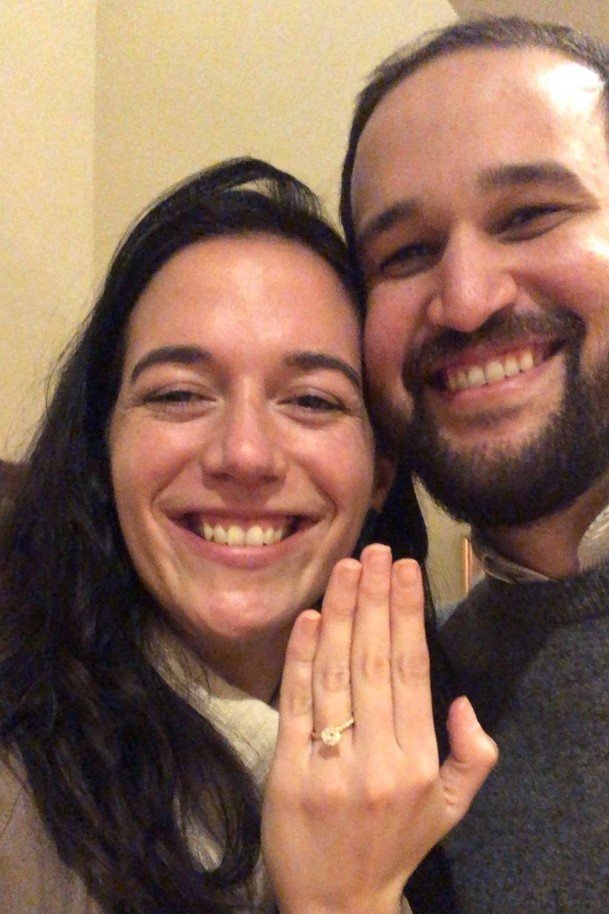 I heard you're also planning a wedding? Tell me about it.
Yeah I am, pretty excited about it. This coming May I'll be getting married to MaryKate, who's currently living in Boston and that's where we'll get married. I'm super pumped, feel like a very lucky guy and I'm looking forward to seeing how many residents we can get up there for the fun.
Ok let's do some rapid fire questions.
Favorite restaurant in Nashville? City House
What skill do you have that people at Vandy probably don't know about? Hmm. Skill? Well, I do like to fly fish, I don't know if that's considered a skill but it's something I enjoyed growing up, hoping I can pick it up again now that I have some more time on the weekends here in Tennessee.
Favorite case? I did a pretty awesome urethroplasty with Dr. Johnsen and Sebesta earlier this year, that was probably my highlight case so far.
Any good concerts coming up? Yeah. There's a Phish concert coming up in August that I'm trying to rally the troops for. Garth Brooks has a concert coming up in Nissan Stadium too that I think would be a blast.
How successful were you in getting buy-in from your co-residents for the Phish concert? Well, I got crickets on our resident text thread, but I think they're coming around. Dr. Barocas has expressed interest, so that's all I need.
No pressure, but any thoughts on a future career? Well, I think for right now I'm most interested in Recon and GU trauma, which have sparked my interest. This was surprising and not what I expected coming into residency, but I've found myself drawn to those kinds of cases. Either in research with Dr. Johnsen or call cases I've done, that has emerged as an early career thought.
Interview conducted by Ben Stone, MD