July 2020
---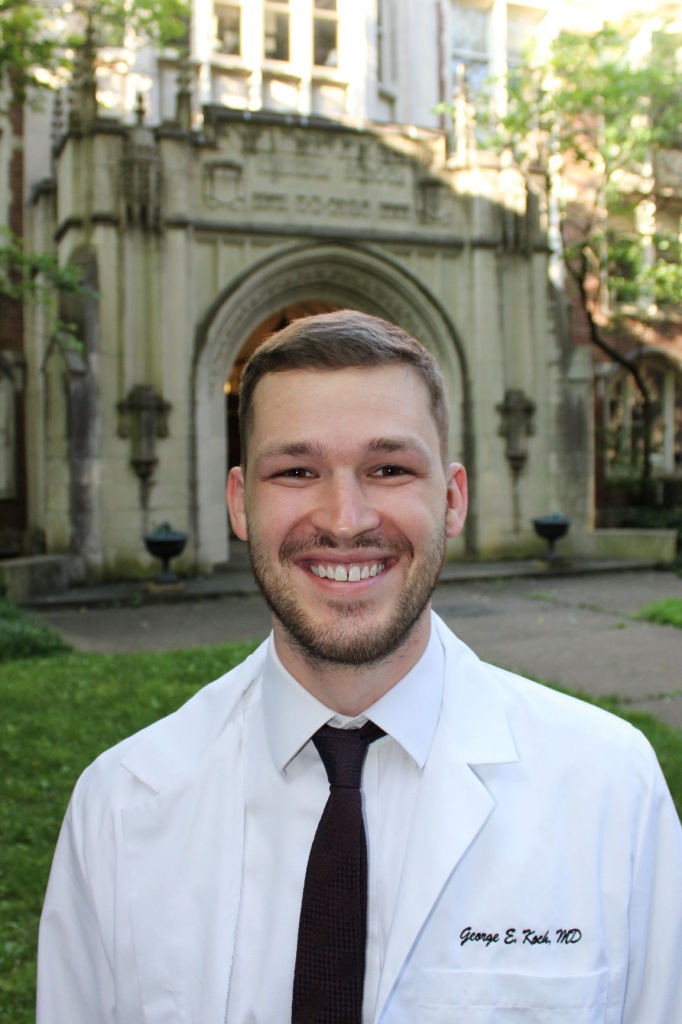 About
Hometown:  Geneva, NY
Undergrad: New York University
Medical School: Georgetown University
George, thanks so much for agreeing to chat with me! And also, huge congratulations on finishing second year! How are you feeling?
Confused! I got the OR schedule this week and I'm not listed for any of Dr. Chang's smalls or a single pre-op stents! In all seriousness, I feel great not to be the consult resident anymore. I feel like I learned so much during the year and I am excited to have more time to study and read. Transitioning into third year, you get to dig into the academics of urology a bit more, and I'm very excited to be moving into that realm.
Looking back, what would you consider your biggest accomplishment and what advice would you give to incoming junior residents?
I didn't get fired (that I know about…). Derenda, I think, sent me a new contract, although it very well could have been a letter of termination. I signed it and returned it, so stay tuned as to whether I get my next paycheck. My advice to the incoming consult residents is to be nice to everyone in the hospital at all times. The approach you take generates the response you get 99 times out of 100. Also, try to think critically about everything that you do as a PGY-2. Every decision that you are a part of, even if you're just following directions, is an opportunity to learn.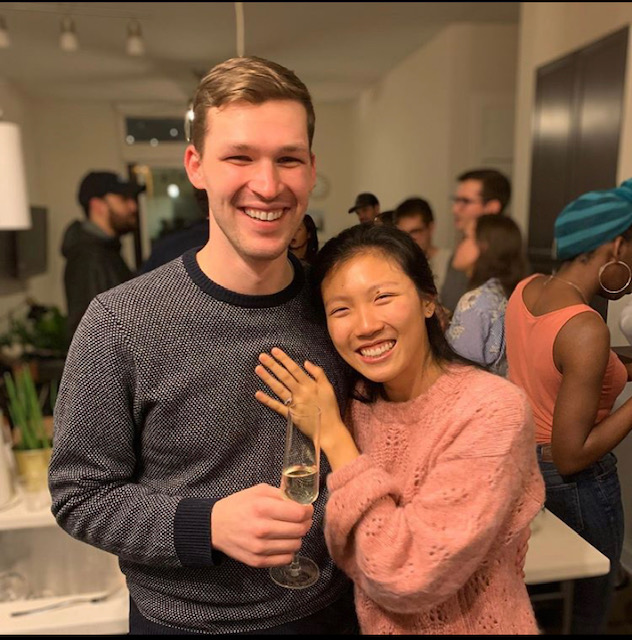 I know your fiancé (yay!) Jess just completed her internship year in general surgery at Vanderbilt and she is now moving to Brown University to complete her IR residency, how are you guys planning on doing long distance?
First off, I'm very excited that her dog (Mortimer) will no longer live in my apartment… nah I'm just kidding. I AM really excited that when I visit her, I'll have another apartment to fill with plants. I have over 40 in my apartment now.
We definitely plan to utilize our joint Netflix account, which now has a feature to let you watch the same thing at the same time. We also drink a lot of wine (responsibly) and we'll be starting a joint wine of the month club so we can drink the same wine at the same time.
Future goals, personal and professional?
I would like to get married at some point, preferably before I retire, although medicine is making that difficult. Also, I would like multiple dogs. Professionally, I would like to work in academics so I can have residents to take call… I mean teach :) . If I had to decide today, I'd be leaning towards a pediatrics or reconstructive fellowship. I like the creativity that both of those specialties afford, both intraop and with follow-up management. I think they allow a lot of room for decisions to be made using clinical knowledge and judgment since two patients with the same diagnosis can be so vastly different. I'm still only starting third year though so I'm open to pivoting if the spirit hits me!
I think you have a very distinctive personality, but what is something people may not know about you?
Hm, this is a tough one as I tend to be a pretty open book. What I think would surprise most people is that I put a lot of work into being as happy as I come off to others. I definitely have an optimistic outlook, but I think it takes a real commitment to maintaining positivity in such demanding job, and people are a lot more capable of it than they might realize. For example, I always drive to work listening to music I know will fire me up.
George's favorites: 
Food: Massaman curry 
Drink: French 75
Book: The Ghost Map (The history of epidemiology through the story of Dr. John Snow) 
Movie:  I Love You, Man  
Activity: Playing basketball 
Plant: Jalapeno
Place to travel: Gibraltar – the place of the last wild ndigenous monkeys in all of Europe. 
Pet peeve (not technically a favorite): When people feel the need to spread a bad mood.