February 2021
---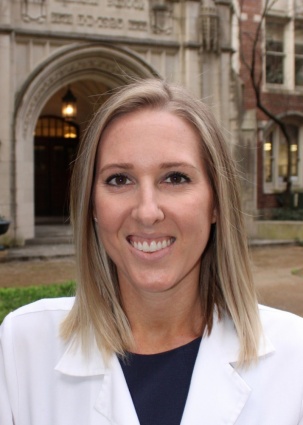 Thank you for squeezing time for this interview into your busy on-call schedule, chief! This year has flown, can you believe you only have 5 months left of residency?
No! It is insane how slow things sometimes go on a daily basis, but how fast the past five years have gone, and it is both very exciting and also terrifying to be reaching the end of the year. There are so many things about Vanderbilt and about Nashville that we're going to miss but we're also getting really excited for the next steps in our life.
You're predicting all my next questions, this is very chief-level of you. I was going to ask if residency had flown by or dragged on, but it sounds like it's been a little bit of both!
Yes, definitely both.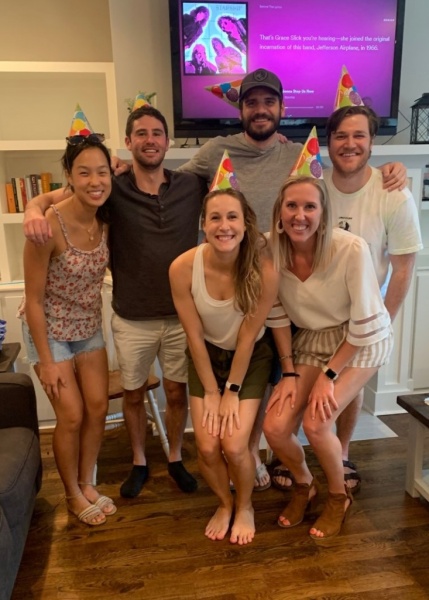 So what do you think you'll miss the most about Nashville, and/or Vanderbilt?
Definitely the people… obviously we're so lucky to be part of a program that is so close and I'm going to miss the mentorship from all of the attendings, and the awesome, silly, great relationships we all have with each other. In Nashville, we're kind of already missing the music, because of COVID… I feel like we haven't gotten to do a lot of the things we usually love to do in the last couple of months, and we're going to miss having such easy access to them. We're also going to miss a lot of the restaurants here because we're such foodies.
Are there any restaurants on your bucket list that you haven't been to that you want to hit before you leave?
Yes… we're going to try to go to Catbird Seat before we leave town.
Any other Nashville bucket list items? 
We really want to go to a concert at the Cumberland Caverns! I know the SteelDrivers are coming there in April and Margo Price is going there in May so we may make it happen yet. They've moved all the concerts outside because of COVID so it might not even be in the cavern but we may go anyway.
Definitely, I'm glad we're getting closer to being able to do those things. So back to being a chief, what's been your favorite part of being a chief do you think?
Ooh, definitely the operating, because I love doing big cases, and also the opportunity to work with the junior residents and especially to get to operate with them. I started at the VA and it was fun to guide Christy and Craig through their first few months of what is one of our tougher rotations as well.
I love it, and they're doing a great job too! Well fittingly, today is Match Day, so it's all coming full circle. We are excited to have four new awesome incoming interns which will slightly lessen the blow of losing your class, but since they won't actually get to work with you, what words of wisdom would you impart to the eager young interns starting residency?
Ooh, that's a tough one… But I'd tell them don't forget to enjoy it! As we talked about, the years go by quickly and it's so easy to get caught up in the busy volume of work every day and the monotony that can come from being efficient. Don't lose sight of the excitement of learning, the privilege of taking care of people, and the time you get to spend with the smartest, funniest, and most inspiring group of people on a daily basis. (Also, go take an epic vacation and enjoy lots of time with family and friends before you start!)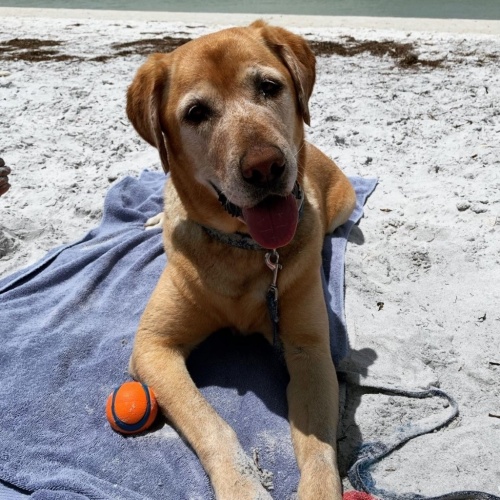 That's great advice, so much wisdom… So now, looking toward fellowship, I know we're all excited that you're headed to Moffitt in Tampa next year for your Urologic Oncology Fellowship. What would you say you're most excited about for fellowship and also for living in Florida?
So, I'm definitely excited about the clinical experience – they have a different focus in some of their techniques in terms of different use of robotics for big cases, and then also to work with attendings that have a different style. And then, living in Florida… I have always wanted to live on the beach… like I almost moved to Malibu for college, which is really random growing up in Indiana. So we're super excited to live near the beach and I know that our dog Max, who loves water, will love Florida. Max is definitely most excited about swimming – it is his absolute favorite activity – we are looking for houses right now, and a ton of the houses have lanais and pools but I don't think we can get a house with a pool because I don't think we can keep Max out of the water.
Well, at least he'll keep himself entertained. What's Beau most excited about?
During residency… probably Hawaii… we've now done it twice because we liked it so much! Before residency, probably Italy, which we fully intend to go back to. We have a long bucket list of places we'd like to go.
I know that the two of you love to travel – what has been your favorite trip that you've taken during residency?
During residency… probably Hawaii… we've now done it twice because we liked it so much! Before residency, probably Italy, which we fully intend to go back to. We have a long bucket list of places we'd like to go.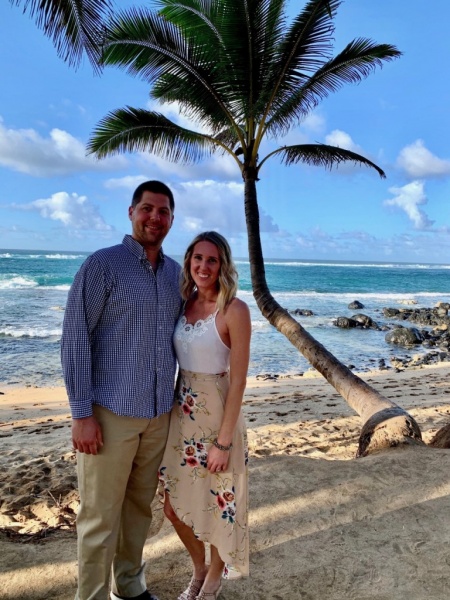 Once the world opens up again, what's the next spot at the top of your list?
So, we want to do a Scandinavian trip… and then also, kind of in a different direction, we want to go to Patagonia to go hiking.
Ok, last serious question – where do you see yourself in 10 years?
Umm… so I think I see us probably either in the Midwest or somewhere in the Southeast, hopefully with a family, and a nice house with a big yard….
…and water for Max….
…yes and water for Max, and a very busy clinically heavy practice where I get to take great care of patients.
Perfect. Ok, last question, then some rapid fire… If you were an ice cream flavor what flavor would you be and why?
Can I be Half-Baked from Ben and Jerry's?! It's the mix of all of the best things! Cookie dough, brownie bites, chocolate… yum.
Favorite cocktail? Anything with Gin or Mezcal, but my favorite cocktail place is The Patterson House
Latest TV series binge? Down to Earth with Zac Efron, and The English Game
Favorite on-call meal? Recently, inspired by Christy Peterson – Chopt – I love all their salads
If you could have a superpower, what would it be? Flying – because then I could travel anywhere, quickly and efficiently!
Priapism consult versus scrotal abscess consult? Priapism, for SURE
Beach house or lake house? Lake house, 30-60 minutes from our real home, and with a boat
 
Interview conducted by Marybeth Hall, MD