August 2021
---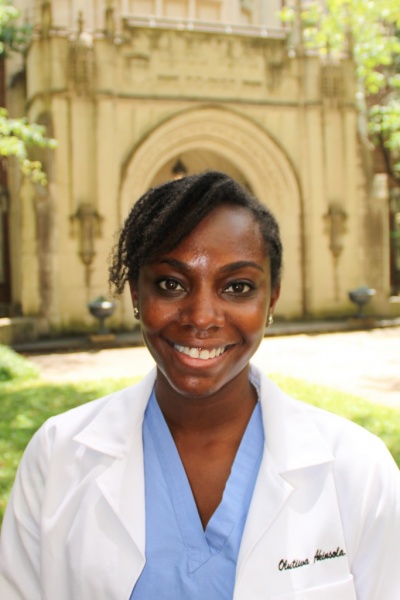 Hometown: Cincinnati, Ohio
Undergrad: University of Pittsburgh
Medical School: University of Pittsburgh School of Medicine
Alright, I'm here with Tiwa, PGY2. Thanks for joining the Spotlight. Let's kick it off. So, you're a newly minted PGY2. How's it feel? What are you up to?
Um...it's been good for the most part. A little overwhelming at times at the VA but overall people have been really supportive. Call has not been as bad as I thought…though there have definitely been some moments where I just thought how I am going to get all of this work done. But somehow I'm still here and things are going OK!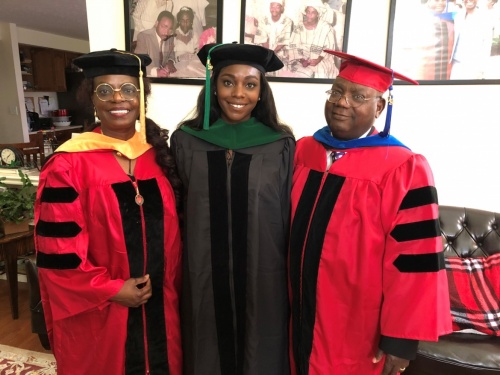 Yeah, I'd say that pretty much sums up everybody's initial PGY2 experience so you're in good company.

You're getting more operating time as a PGY2, how's that been?
It's been great so far. I think that the VA is unique in that you get a lot more free-reign in a sense but still working with your chief pretty closely. Wilson, my chief currently, has taught me a lot already and also made me realize I have a lot to learn. But today we did an open simple prostatectomy and looking back on it…this is what made me want to do Urology. So it definitely helps put things more into perspective when consults and administrative stuff can weigh you down.
Couldn't agree more.

Alright, so more fun stuff.  You're originally from Cincinnati right? How do you like Nashville?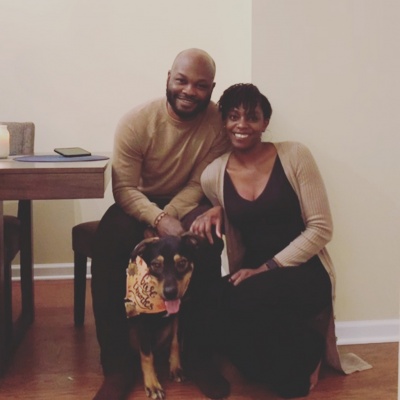 I like it a lot. I think Nashville and Cincinnati have some good similarities but also differences. There are a lot of things to do here. With the limited time we have, I feel like there is always a nice restaurant or brewery that I can check out. I'm having a lot of fun exploring the city a little bit more as the it opens up.
Speaking of which, now that things are opening up, what are some of the things you like to do either with your husband or just solo?
One thing I do love that I'm hoping to do more of now is going to concerts or performances. I haven't booked anything yet but…I know you've been getting into the scene as well.
I was going to say. I hear Phish is coming to town.
Haha yeah…I'll keep it in mind. 
And you have a dog?
Yes! I have a dog, Rondo. We got him in October, which is fun. He's 8 months old. It's been great. I'm definitely relying on my husband to fulfill that role of making sure that that he's doing well. But its always nice to come home to a super excited pup that just wants to hang out.
Awesome…have y'all been watching the Olympics at home?
Hmm, I have briefly. I watched on Friday, diving and track which was pretty interesting. What have you been watching?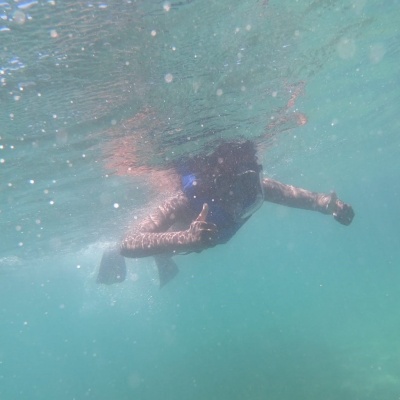 Umm…women's beach volleyball, always good. Big track and field guy too.

Ok, let's do some rapid fire questions.
Favorite place to eat in Nashville? so this is probably so basic, but Martin's haha. I love Martin's. It was the first place I ate at when I came for my interview because I heard it was so good.
Can't go wrong with a classic. The brisket burger is all time.
Favorite drink either alcoholic or non-alcoholic? Oooh ok. Right now, probably Mountain Dew because I need it to survive sometimes.
VA sushi and Mountain Dew, great combo. Alcoholic, probably a margarita.
Unusual skill or unknown hobby that people would be surprised to hear about? Good question. I was talking to Ali about this earlier. We both did gymnastics growing up so I can still do some tumbling. So we have a plan to go to a trampoline adult tumbling class and get a bunch of people together for it.
Interview conducted by Craig Hill, MD