August 2020
---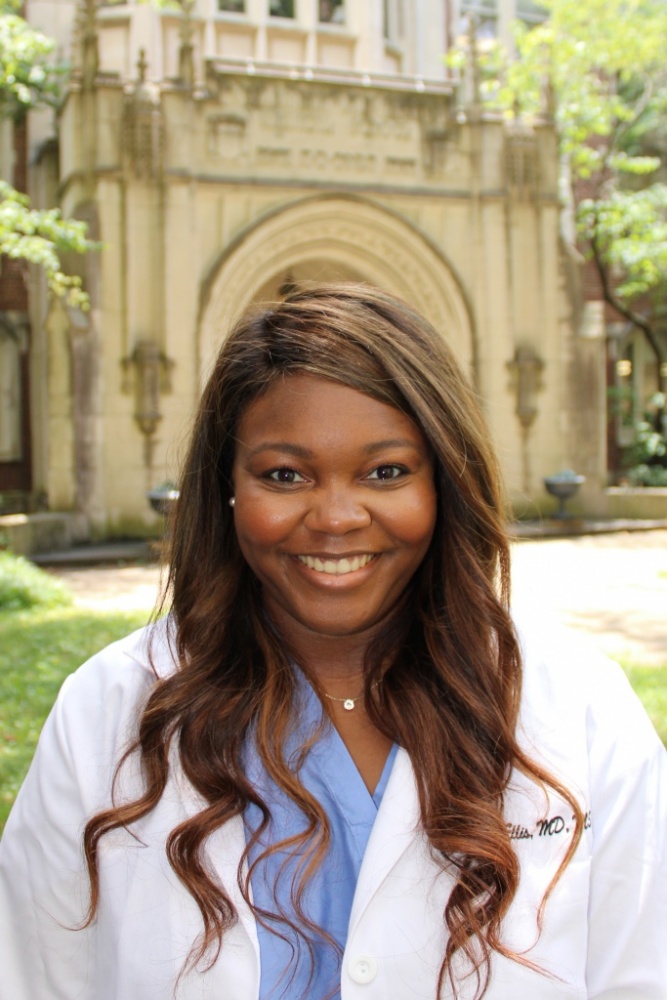 Taryn's Favorites
Favorite food: A tie between Jambalaya and Dressin' (This is apparently not salad dressing... I asked... it's like stuffing... but better... shame on me - George Koch)
Favorite drink: Spicy Jalapeño Margarita
Favorite book: Little Women, it's been my favorite book since 4th grade
Favorite movie: HΘMΣCΘMING: "A Film by Beyoncé
Favorite activity: Being in the Superdome on a Sunday with my dad watching the Saints win #WhoDat?
Favorite place to travel: Anywhere with water... I love the beach, the pool, and being on a boat!
Taryn, thanks so much for taking some time to be the next resident spotlight! What are you up to right now?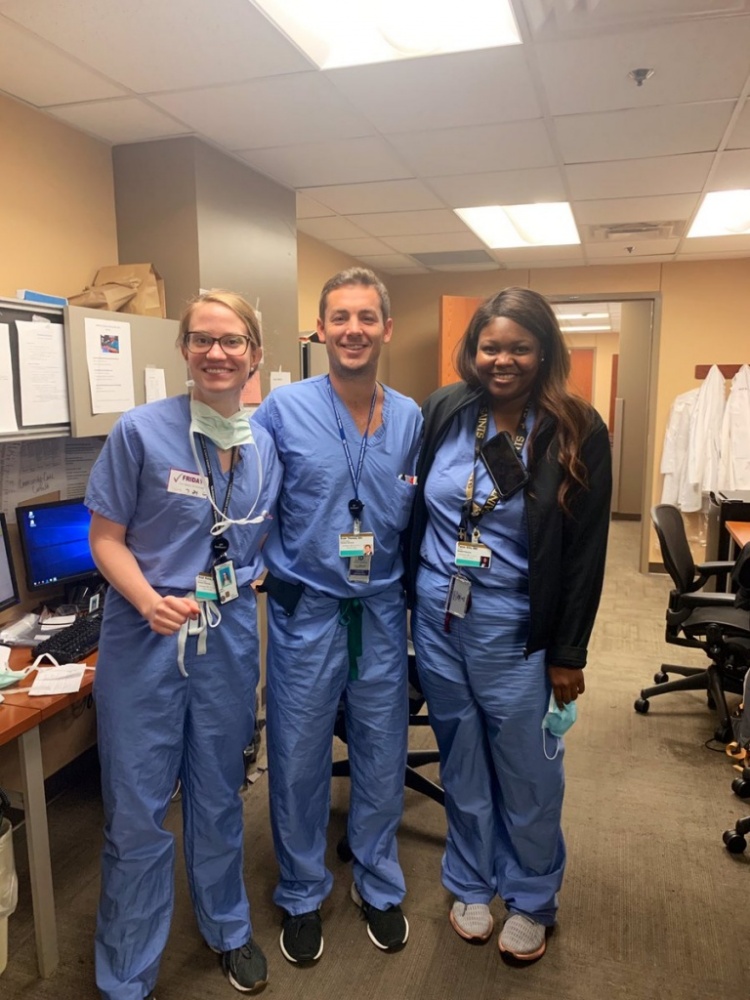 Other than talking to you? Well I just finished my first month doing VA General Surgery and my first month as a doctor. It was really surreal and went by really fast. Tomorrow I start my first month of urology on the Vandy main service. I'm excited and a little bit terrified, but I think it's going to be good!
What have you heard about the Vanderbilt Urology Rotation?
That it's a very, very busy service and as the intern you are very, very busy, which is a little change of pace from what I've been doing for the last month at the VA! Especially going from being one of three interns on the service to the only intern on the service. But I've also heard that it's a lot of fun, and you finally get to be with your people. I'm pumped about that!
Let's start having more fun with the questions. You're local originally, right?
#NashvilleNative here! I was born here in Nashville, my mom went to TSU and my dad went to medical school and did residency at Meharry. We moved to the Mississippi Gulf Coast after he finished residency where I lived all through 6th grade. After Katrina, we moved back to Brentwood where I finished out middle and high school, so I equally claim Mississippi and Nashville. They're both my hometowns. I've spent the last few years in medical school in Mississippi, so now I'm excited to be back in Nashville!
Well we're certainly glad you chose to come home! I remember hearing during your interview day that you told one of our attendings that you were going to be the chair at Mississippi someday?
Oh goodness, yes- that was one of those questions about where you see yourself in the future, and I was just really honest that that's where I see myself. I definitely feel a strong calling to go back to Mississippi. I have so much love for Mississippi, but I think one of the problems with Mississippi is that it's greatly affected by the brain drain. So many of Mississippi's best and brightest don't come back after they leave because they feel stunted there, which I definitely understand. But I think that there are so many incredible things about Mississippi and I think it can continue to improve if people who are passionate about wanting to make a difference in the state stay and put forth the effort to do that. And I think one of the ways that I will do that through urology is the be a leader locally and nationally. As chair, you have a seat at the table and you're able to be an advocate for people and exert a little influence on those who are making the big decisions. You can speak-up for people who may otherwise not be heard. I've always felt like that's what I'm supposed to be doing.
That's a pretty awesome goal!
It's lofty for sure. I have always had very ambitious goals. I've been blessed enough to have amazing family and friends and mentors that have allowed me to get to where I am today. One of the reasons I was so excited about Vanderbilt when I interviewed, and so excited to match and so excited to be here now is because I feel like I have that support from the faculty and co-residents that will allow me to develop the tools I need to reach those goals. That's why I'm so happy to be here.
You seem like a very self-reflective person.
Yeah, I guess. I think you do have to sit down and think, "where am I going and what am I doing to get where I want to go." I also think you have to be flexible. I have these overarching goals, but I don't have some specific path I feel like I have to take. The destination is important, but the journey is equally if not more important.
So now that we know your career goals, any specialty goals? Don't feel too much pressure it's pretty early in the process.
I love general urology! I love the variety and the different pathologies and cases you get to see. You can start your day out with a robot oncology case, then do a stone case and finish off with an open recon case. One of the biggest things that attracted me to urology is that I love that you get to do a bunch of different things and that it's not the same case over and over. Right now, I don't want to give up any of that variety for one subspecialty. I will say I'm open to specializing though, and so excited about the next 5 years and the possibility I fall in love with something and end up not wanting to do anything else, but right now I just love general urology.
That's great! I think that's certainly a more recent emphasis within the VUMC Urology program.
I actually talked about this a lot on interview day with Dr. McCoy. That's one thing you don't see a lot of in academic urology right now, and for me, when I was applying, one thing that really excited me about Vanderbilt was to see that there is a place for general urologists in academics. It's something that we're actively building here with Dr. McCoy and the new faculty member coming in, Dr. Flurry who I can't wait to meet and work with.
Speaking of the interview trail, given the Coronavirus Pandemic, I think we can expect that these resident spotlights are probably going to be read by a good number of applicants to the program. What advice would you have for someone trying to navigate the interview trail?
It's hard because their experience is going to be so completely different from my experience given the manner in which they'll be doing interview season. That's got to create a lot of anxiety for them. But there are some pieces of advice that I think are universal and one of the biggest things I'd say is to be yourself and be honest. I was really honest everywhere I went in saying that I love general urology. You may feel that some places don't want to hear that you don't want to go to fellowship or places that don't want to hear that you want to go back to Mississippi, or whatever the case may, but I was very honest wherever I went about what my goals were and what I was looking for in a program. I didn't change that based on the program or the person I was interviewing. I think that is what allows people to end up in the place that they're supposed to be. Also, go into the process with an open mind. There were so many programs that surprised me, that I had no idea how much I'd love them. You never know, so go into the process with an open mind and be yourself.