Chairman's Welcome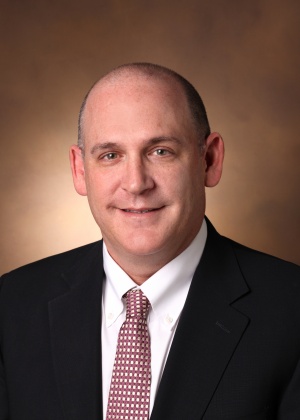 Welcome to Vanderbilt University Medical Center's Department of Urology website. This website is primarily intended for clinicians, prospective trainees, patients, and their loved ones to discover how we're improving people's lives through innovation, education and clinical care. We're proud of what we do in the Vanderbilt Department of Urology and hope that shines through on these webpages. Whether you are seeking to learn more about the cutting edge urologic research we do here at VUMC; want to learn about how we are educating the next generation of urologic clinicians or; just seeking the highest quality urologic care available, this website will guide your journey.
We have clinical expertise in all aspects of urology.  Our faculty are internationally known thought-leaders in the field and hold various leadership positions in a variety of organizations, including the American Urological Association, the Society of Academic Urologists, Society of Women in Urology, and the American Board of Urology, just to name a few.  The Department of Urology has one of the highest surgical volumes in the country and is consistently ranked among the top institutions for urologic care by US News and World Report.  We go the extra mile to take care of our patients and deliver the highest quality care possible.
Our research efforts span the gamut of disciplines. We offer various novel therapies on clinical trial, undertake meaningful translational research and focus on improving surgical outcomes and quality of care through bioengineering and health services research. Our faculty have published their work in a variety of publications, including the New England Journal of Medicine, JAMA, and the Journal of Urology.  A number of our faculty hold editorial positions at leading journals and routinely shape the literature through these efforts.  Our faculty have peer-reviewed funding from various public and private sources, including the NIH, AHRQ and PCORI, to name a few.
We are dedicated to training the next generation of urologic clinicians at Vanderbilt. Whether you are a medical student, resident, fellow, practicing urologist, or advanced practice provider, we want to help you to deliver high-quality urologic care by providing top notch educational experiences. Our residency program is recognized as one of the best places to train in urology in the US by Doximity.  Our various fellowship programs are also of the highest quality and are sought after by the most qualified residents in the world.  We also hold various educational conferences throughout the academic year to help inform practicing urologists.  Most importantly, we do this in a culture which is unique, diverse and, above all, informal and welcoming.  I believe it's our culture which really sets us apart.  I don't think you'll find a friendlier and more supportive place to train in urology in the United States if not the world. 
 
I invite you to explore this website and learn more about our clinical care, our research, and our residency and fellowship programs. I hope that, after perusing this website, you'll agree with me that Vanderbilt Urology is a very special place.
David F. Penson, M.D., M.P.H, M.M.H.C
Chair, Department of Urology
Hamilton and Howd Chair in Urologic Oncology