How to submit a Clinical Research Proposal
Follow these guidelines and submit to the committee on the 1st or 15th of the month. Be mindful of the final project deadlines.
Clinical Research Proposal (2-page limit, single-spaced, 11 pt. font, standard margins)
Title of Proposed Study: Put the title of the study here.
Corresponding Author, Division/Department, and email address: Peter White MD, Department of Cardiac Surgery; email address
Names of Remaining Investigators and Division/Departments: Jane Brown MD, Division of Vascular Surgery; John Smith MD, Department of General Surgery; etc.
Background: Use this space to detail supporting evidence either from other investigators or your own. Include references where available.
Hypothesis: This should be one to two sentences and be what the authors believe the study will show.
Study Cohort and Sample Size: Who is being studied? Who is the comparison? How many subjects are necessary?
Inclusion and Exclusion Criteria: Details of the cohort that determines eligibility.
Primary and secondary outcomes: What is the main outcome being tested? The study will be powered for this outcome. Secondary outcomes are those that will also be looked at, but not powered for.
Biostatistical tests to perform (if known) and/or overall biostatistical needs for the study:
Budget and funding strategy: What is the cost to complete study, if one exists? What is the source of funding? None, grant, philanthropy, or industry? Details of funding source if one exists.
Once complete please email proposal and current c.v. or biosketch for all listed investigators to jay.wellons@vumc.org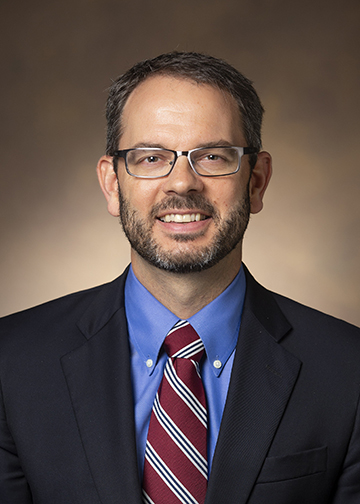 John (Jay) Wellons, III, M.D., M.S.P.H.
Vice Chair for Clinical Research
Professor , Neurological Surgery
Chief of Pediatric Neurosurgery and Professor of Pediatrics
Monroe Carrel Jr. Children's Hospital at Vanderbilt