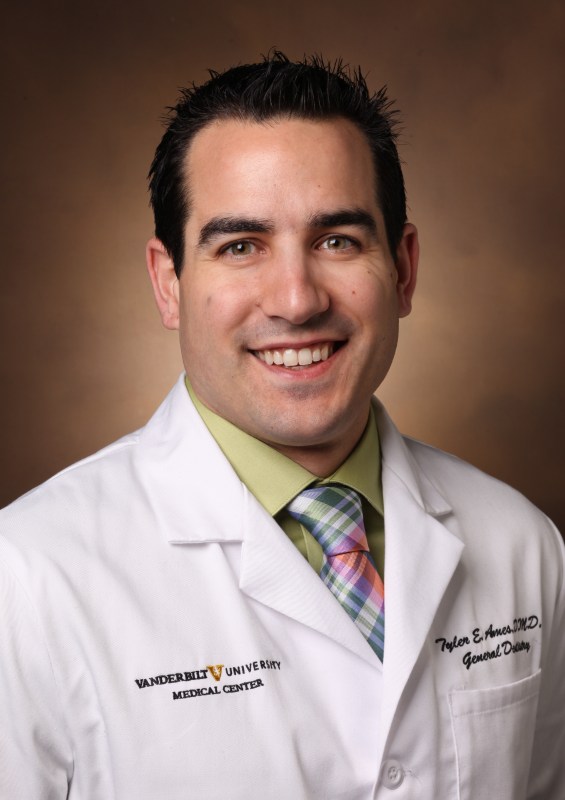 Tyler E. Ames, DMD
Assistant Professor of Oral and Maxillofacial Surgery
Department of Oral and Maxillofacial Surgery
Vanderbilt Dental Clinic
Vanderbilt Oral Health
2111 Belcourt Avenue, Suite 201
Nashville
Tennessee
37212
Clinic Phone
Appointment: (615) 322-2193
Dr. Tyler Ames was born and raised in Reno, Nevada. He graduated from the University of Nevada, Reno with a degree in Biology, and earned his Doctorate of Dental Medicine (DMD) from the University of Nevada, Las Vegas School of Dental Medicine in 2012. During his time in Las Vegas, Dr. Ames was involved in community service as a volunteer coordinator for a free homeless and children's clinic.
Dr. Ames completed a two-year general practice residency at the Medical College of Virginia in Richmond, VA. During his residency, Dr. Ames received advanced training in dental implants, cosmetic dentistry, anesthesiology, prosthodontics, pediatrics, oral surgery, periodontics, and management of medically compromised patients. While in Richmond,  Dr. Ames was an active participant in the Virginia Dental Association's "Missions of Mercy" projects and the American Dental Association's "Give Kids a Smile" events.
Dr. Ames participates in annual continuing education courses ensuring that his patients receive the latest techniques and comfort in quality dental care. Dr. Ames believes his training and passion for dentistry will provide his patients with the best comprehensive care. Prior to becoming a faculty member at Vanderbilt, Dr. Ames was in private practice in Richmond, VA.
In his free time, Dr. Ames enjoys fishing, snowboarding, playing guitar, hiking, running, being a movie buff, and cooking. He loves the variety of restaurants and music in Nashville, and he also enjoys travelling. Dr. Ames has participated in dental outreach trips in Ecuador and Honduras.
Education
D.M.D., School of Dentistry, University of Nevada, Las Vegas, NV
B.S., Biology, University of Nevada, Reno, NV
Post-Graduate Training
Advanced General Practice Residency, Medical College of Virginia, Richmond, VA