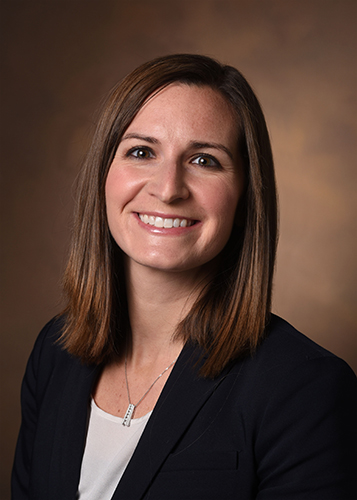 Susan M. Maurer, MD
Assistant Professor of Clinical Surgery
Williamson County General Surgery
Williamson Medical Center
Dr. Maurer joined our surgical faculty after completing a fellowship at The Ohio State University, Columbus, OH. Her clinical areas of expertise include biliary disease/gallbladder, acute care surgery, GI surgery, surgical endoscopy, and hernias. Dr. Maurer is certified in Surgery by the American Board of Surgery.
Research
Dr. Maurer's research interests include flexible endoscopy and resident well-being. Her recently published articles include Chapter 6: Diagnostic Endoscopy During PEG, Nova Science Publishers and Techniques, Effectiveness and Potential Complications, pages 55-76, Nova Science Publishers.  

Memberships and Honors
Dr. Maurer is a member of the Society of American Gastrointestinal and Endoscopic Surgeons (SAGES), American College of Surgeons and Association of Women Surgeons. She is also a member of Alpha Omega Alpha. 
Education
Dr. Maurer received a Bachelor of Science in biochemistry and a Bachelor of Science degree in biology from Indiana University, Bloomington, IN. She also earned her medical degree at Indiana University. She then completed her internship and residency at Southern Illinois University, Springfield, IL and completed a one-year fellowship at The Ohio State University.
CONTACT
Division of General Surgery
1161 21st Avenue South
Medical Center North, D-5203
Nashville, TN 37232
Phone (615) 343-4612
PATIENTS 
Vanderbilt Medical Group General Surgery
2105 Edward Curd Lane, Suite 102
Franklin, TN 37067
Phone (615) 791-7253
Fax (615) 791-7383
 
EMAIL:  Susan.M.Maurer@vumc.org
WEBSITE:  Division of General Surgery