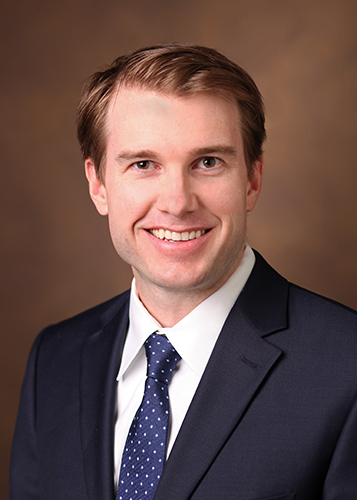 Michael C. Dewan, M.D., M.S.C.I.
Assistant Professor of Neurological Surgery
Pediatric Neuro-Oncology Program
Pediatric Neuro-Vascular Program
Global Neurosurgery Program
Clinic Phone
Appointment: (615) 322-6875
Dr. Dewan joined our surgical faculty in the Division of Pediatric Neurological Surgery after completing his residency in Neurological Surgery at Vanderbilt University Medical Center, Nashville, TN and a fellowship in pediatric neurosurgery at The Hospital for Sick Children, University of Toronto, Toronto, Canada. Dr. Dewan's clinical interests include brain and spinal tumors, vascular neurosurgery, and congenital neurosurgery.
Research
Dr. Dewan's research interests include clinical and translational neuro-oncology targeted treatments and outcomes, pediatric neurovascular disorders and surgical therapy, global epidemiology and treatment of neurosurgical disease, neurosurgical capacity building in low resource settings and surgical management of congenital neurologic disorders. He has published more than 80 manuscripts in peer-reviewed journals on these and other topics. His recent publications include: Fetal Surgery for Spina Bifida, Journal of Neurosurgery: Pediatrics; Cerebrospinal Fluid Alterations Following Endoscopic Third Ventriculostomy with Choroid Plexus Cauterization, Childs Nervous System; and The CURE Protocol: Evaluation and External Validation of a New Public Health Strategy for Treating Paediatric Hydrocephalus in Low-resource Settings, BMJ Global Health.

Memberships, Awards and Honors
Dr. Dewan is a member of the American Association of Neurological Surgeons and the Congress of Neurological Surgeons. He is board eligible for the American Board of Neurological Surgery and the American Board of Pediatric Neurosurgery. He received the A.J. Raimondi Award, International Society of Pediatric Neurosurgery, the Resident Teaching and Leadership Award, Vanderbilt University School of Medicine, and the Augustus McCravey Award, Southern Neurosurgical Society. He also received the Alpha Omega Alpha Resident Award from the National Medical Honor Society and the Frank Parker Prize from Frank Parker Prize, Yale University School of Medicine. He was also a Paul Farmer Global Surgery Research Fellow at Harvard Medical School.

Education
Dr. Dewan received a Bachelor of Science degree from the University of Notre Dame, Notre Dame, IN. He earned his MD from the Yale University School of Medicine, New Haven, CT and completed his residency and internship at Vanderbilt University Medical Center, Nashville, TN. He also received a degree as Master of Science in Clinical Investigation from Vanderbilt University School of Medicine. He served as Global Neurosurgery Fellow at Boston Children's Hospital at Harvard University Medical School, Boston, MA and as Pediatric Neurosurgery Chief Fellow at Hospital for Sick Children, University of Toronto, Toronto, Ontario, Canada.
Patient Appointments and Clinic
Pediatric Neurosurgery
Monroe Carrell Jr. Children's Hospital at Vanderbilt
Doctor's Office Tower, 9th Floor
2200 Children's Way
Nashville, TN 37232
Appointments (615) 322-6875
Fax: (615) 343-7076
Academic Office
Vanderbilt University Medical Center
Department of Neurological Surgery
2200 Children's Way
Nashville, TN 37232-9557
Phone: (615) 936-6104

WEBSITE: Department of Neurological Surgery