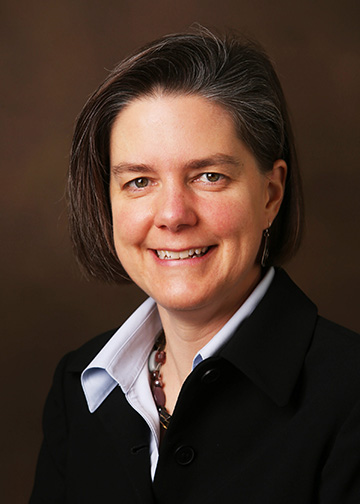 Melinda Aldrich, Ph.D., M.P.H.
Department of Medicine, Division of Genetic Medicine
Department of Thoracic Surgery
Department of Biomedical Informatics
Lung cancer epidemiology and genetic epidemiology in underrepresented populations; risk prediction in lung cancer screening populations; health disparities; precision medicine; admixed populations
Lab: https://www.vumc.org/treat-lung-cancer-program
Associate Professor, Department of Medicine, Division of Genetic Medicine
Dr. Aldrich is an Associate Professor in the Department of Medicine, Division of Genetic Medicine. She holds additional appointments in the Department of Thoracic Surgery and in the Department of Biomedical Informatics.
Research
My research is focused on understanding why there are differences in lung cancer risk and survival among different racial/ethnic populations. We focus on identifying genetic and non-genetic risk factors for lung cancer and related phenotypes, such as pulmonary function. We are building an African American collaborative study to investigate mechanisms driving lung cancer racial disparities. We work with the Southern Community Cohort Study, ILCCO, and the Vanderbilt DNA biobank (BioVU) and other collaborators to investigate lung cancer. We are also investigating the genetics of immunotherapy treatment among lung cancer patients. Additional ongoing work includes investigating the genetics of chronic obstructive pulmonary disease and the population genetics of African Americans and other admixed populations. My research also focuses on addressing inequities in lung cancer screening, particularly for underserved populations. My research has been used in key guidelines from the U.S. Preventive Services Task Force.
Education
B.A., University of California, Santa Cruz, 1992
M.P.H., University of California, Berkeley, 2003
Ph.D., University of California, Berkeley, 2007
Post-graduate Training
Genetic and Molecular Epidemiology Fellowship, University of California, San Francisco, 2007-2010
Publications
View Dr. Aldrich's publications on PubMed
​
Extramural Grant Support as Principal Investigator
​Current:                                                                                                                                                                                                                                               • NIH/NCI (U01 CA253560). Understanding Determinants of Racial Disparities in Lung Cancer Incidence                                                                                   • Lung Cancer Research Foundation. Identifying Determinants of Racial Disparities in Lung Cancer Stage                                                                                • NIH/NCI (1R01CA251758-01A1). Addressing Racial Disparities in Lung Cancer Screening
Completed:                                                                                                                                                                                                                                           • DoD (W81XWH-12-1-0547). Prognosis of Lung Cancer: Heredity or Environment?                                                                                                                     • NIH/NCI (K07CA172294). Unraveling Genetic Determinants of Lung Cancer Risk in African Americans
Honors and Awards
2020, Chancellor's Award for Research on Equity, Diversity and Inclusion                                                                                                                                2021-2022, Vanderbilt-Ingram Cancer Center Research Program Fellow for Population Sciences
Contact
Melinda C. Aldrich, MPH, PhD                                                                                                                                                                                                      Associate Professor, Department of Medicine (Division of Genetic Medicine)                                                                                                                              Associate Professor, Departments of Thoracic Surgery and Biomedical Informatics
Vanderbilt Genetics Institute
Vanderbilt-Ingram Cancer Center
Vanderbilt University Medical Center
2215 Garland Avenue
519A Light Hall
Phone: 615-875-2627
Email: melinda.aldrich@vumc.org