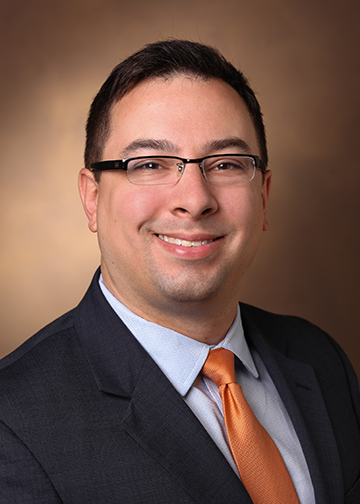 Matthew R. Fusco, MD
Assistant Professor of Neurological Surgery and Radiology & Radiological Sciences
Department of Neurological Surgery
Vanderbilt University Adult Hospital
Village at Vanderbilt
1500 21st Ave. South
Nashville
37212
Clinic Phone
Appointment: (615) 322-7417
Dr. Matthew Fusco joined our surgical faculty, in the Department of Neurological Surgery, after completing his cerebrovascular and endovascular neurosurgery fellowship in the Harvard Medical School at the Beth Israel Deaconess Medical Center and Massachusetts General Hospital in Boston MA. 
Dr. Fusco is board eligible through the American Board of Neurological Surgeons and is a member of several academic organizations including the American Academy of Neurological Surgeons, the Congress of Neurological Surgeons, and the Society of Neurointerventional Surgery.
Dr. Fusco received his undergraduate degree from the University of Virginia in Charlottesville, VA and his medical degree from Wake Forest University in Winston-Salem, NC. He completed his neurosurgery surgical residency and served as Chief Resident of Neurosurgery at the University of Alabama at Birmingham.  Fusco's research studies include clinical outcomes studies and healthcare resource utilization in treating cerebrovascular diseases.
His clinical areas of interest are intracranial aneurysms, intracranial and spinal arteriovenous malformations or dural arteriovenous fistulae, extracranial and intracranial atherosclerotic disease, cavernous malformations, skull based tumors, acute stroke treatment, and Moya Moya disease. Fusco's practice will include entire spectrum of neurological conditions treatment and surgery.