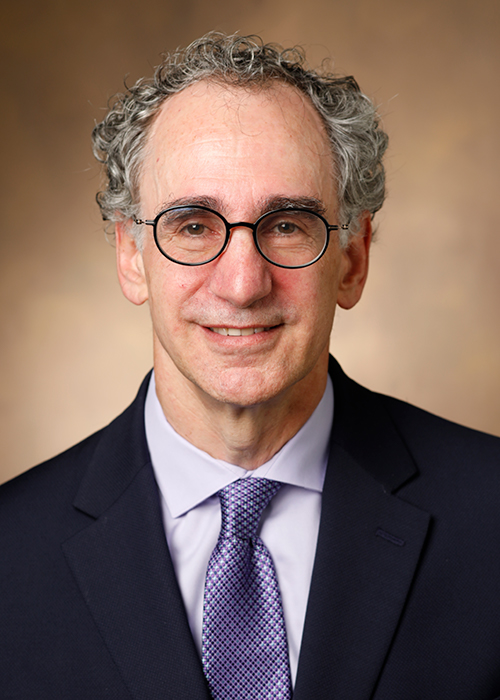 Mark Iafrati, MD, RVT, RPVI, FACS
Professor of Vascular Surgery
Department of Vascular Surgery
Clinic Phone
Appointment: (615) 421-1274
Dr. Iafrati joined our surgical faculty in the Department of Vascular Surgery from his previous posts at Tufts Medical Center, Boston, MA, as past Vascular Division Chief, Director of Vascular Surgery Research, Director of Vascular Surgery Fellowship, and most recently, Director of Tufts Center for Vascular, Wound Care and Hyperbaric Medicine. A major focus of his research and clinical interests include development of novel venous techniques together with establishing guidelines addressing care of venous and arterial ulcers, lymphedema, and diabetic foot ulcer care. Dr. Iafrati's patient care specialties include open and endovascular management of carotid disease, peripheral vascular disease, Aneurysms, Venous Disease, and Advanced wound care management including hyperbaric oxygen (HBO) therapy.
Research
Dr. Iafrati's research is directed toward a broad spectrum of vascular surgery issues, especially venous disease.This includes development of surgical techniques such as vein valve transplant and repair, Subfascial Perforator vein surgery (SEPS), and endo-venous ablation.   Studies also established critical assessments of techniques, outcomes, and financial implications of care, together with appropriateness guidelines.  Basic/translational programs included mathematic modeling in aortic aneurysms, the dynamic platelet transcriptome response to weight loss, and bioactive peptides in wound healing. His most recent publications in peer reviewed journals include: "Private Payers' Varicose Vein Policies are Inaccurate, Disparate, and Not Evidence Based", Journal of Vascular Surgery, Venous Lymphatic Disorders; "Assessment of Self-reported Financial Conflicts of Interest in Vascular Surgical Studies", Journal of Vascular Study; and "The Economic Impact of Infection Requiring Hospitalization on Venous Leg Ulcers", Journal of Vascular Surgery.
Memberships
Dr. Iafrati holds leadership positions on the American Venous Forum Board of Directors and as Chair of the Health Policy Committee. He is a member and sits on committees of the Society of Vascular Surgery and the American Venous and Lymphatic Society. He is also an active member of the American College of Surgeons, the American Surgical Association, and the Wound Healing Society.
Education
Dr. Iafrati received a Bachelor of Arts degree from Harvard College, Cambridge, MA. He earned his MD at Tufts University School of Medicine, Boston, MA, and completed both his internship and residency at New England Medical Center, Boston, MA. Dr. Iafrati held the rank of Lieutenant Colonel in the United States Air Force, serving until 2001.
Patients
Vanderbilt Wound Center
1301 Medical Center Drive
Suite 3701
Nashville, TN 37232
Appointment: (615) 421-1274
WEBSITE: Department of Vascular Surgery
WEBSITE: Vanderbilt Heart & Vascular Institute