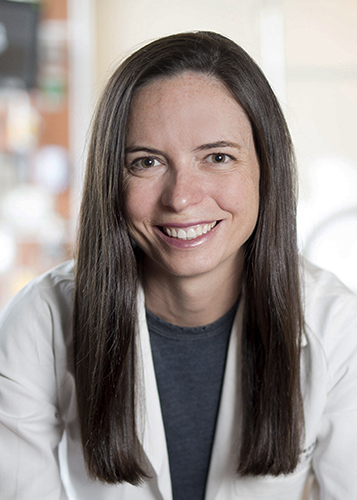 Lola B. Chambless, MD, FAANS
Associate Professor of Neurological Surgery and Radiation Oncology
Department of Neurological Surgery
Office Address
Medical Center North
Vanderbilt University Medical Center
Department of Neurological Surgery
Nashville
37232-2380
Vanderbilt Neurosurgery Clinic
1500 21st Avenue South,
Nashville
Tennessee
37212
Clinic Phone
Appointment: (615) 322-7417
Lola B. Chambless, MD, FAANS is the Neurosurgery Residency Program Director and an Associate Professor of Neurological Surgery at Vanderbilt University Medical Center.
Dr. Chambless received her undergraduate degree from Stanford University and her medical degree from Vanderbilt University.  She completed her neurosurgery residency and an enfolded fellowship in neurosurgical oncology at Vanderbilt, as well as a fellowship in minimally invasive neurosurgery at Prince of Wales Hospital in Sydney Australia.  Her clinical expertise is in the surgical management of brain and skull base tumors with an emphasis on minimally invasive and endoscopic approaches.  She also works closely with the Department of Radiation Oncology to provide multidisciplinary care to patients requiring brain radiation. 
Dr. Chambless' research focus is in the use of advanced data science techniques to predict outcomes in neurosurgical oncology.  She also collaborates with biomedical engineers to improve neurosurgical techniques and cancer biologists to understand the cellular mechanisms behind glioma growth.  She is passionate about medical education, serving as the Residency Program Director in Neurological Surgery and in a number of teaching roles within the Vanderbilt School of Medicine.  She has a strong national reputation, currently serving as a Member-at-Large for the Congress of Neurological Surgeons (CNS) co-chairing the CNS Leadership Institute.
Education:
Dr. Chambless received her medical degree from the Vanderbilt University School of Medicine and her bachelor of science in biological sciences from Stanford University in California.
Postgraduate Training:
Dr. Chambless completed her residency in Neurological Surgery and fellowship in Neurosurgical Oncology at Vanderbilt. She also completed a fellowship in Minimally Invasive Neurosurgical Oncology at the Centre for Minimally Invasive Neurosurgery in Sydney, Australia.
Current Research Interests:
Application of Machine-Learning Techniques to Neurosurgical Outcomes
Tumor Morphometry
Cellular Mechanisms of Glioma Growth
Predictors of Success in Neurosurgical Training