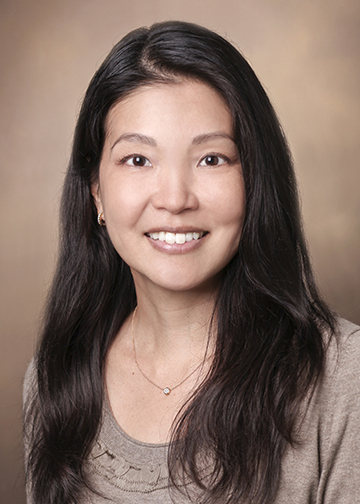 Lea K. Matsuoka, MD, FACS
Associate Professor of Surgery
Vanderbilt ASTS Transplant Surgery Fellowship
Division of Hepatobiliary Surgery & Liver Transplantation
Oxford House
1313 21st Ave. South
Nashville
Tennessee
37232-4753
Phone
Phone: (615) 936-0420
Clinic Phone
Appointments: (615) 936-5321
Dr. Lea Matsuoka joined our surgical faculty as Associate Professor of Surgery in the Division of Hepatobiliary Surgery and Liver Transplantation after holding the position of Assistant Professor of Clinical Surgery in the Division of Hepatobiliary, Pancreatic and Abdominal Organ Transplant Surgery at the Keck School of Medicine at USC, Los Angeles, CA. There she also served as the Associate Surgical Director of the Pediatric Kidney Transplant Program at Children's Hospital of Los Angeles, CA.
Her clinical areas of interest include adult and pediatric liver transplantation, benign and malignant diseases of the liver and biliary system and benign and malignant diseases of the pancreas and minimally-invasive approaches/techniques.
Dr. Matsuoka is board certified by the American Board of Surgery and is a Fellow of the American College of Surgeons. She holds memberships with the American Society of Transplant Surgeons and the Pacific Coast Surgical Society. 

Research
Dr. Matsuoka's research focus is in adult and pediatric liver and kidney transplant outcomes, the effects of race on transplant outcomes, and minimally invasive surgical techniques for hepatobiliary-pancreatic disease. 

Dr. Matsuoka's recently published articles include:
Kidney Transplantation in the Hispanic Population. Clinical Transplantation.
National Outcomes of Liver Transplantation for MELD>40: The Impact of Share 35. American Journal of Transplantation.
Effects of Recipient Size and Allograft Type on Pediatric Liver Transplantation for Biliary Atresia. Liver Transplantation.
Education
Dr. Matsuoka received a B.A. degree from Claremont McKenna College, Claremont, CA and her medical degree at the USC Keck School of Medicine, Los Angeles, CA. She completed a surgical internship, residency, and abdominal transplant/HBP fellowship at Los Angeles County Hospital/USC Keck University Hospital, Los Angeles, CA.
 
CONTACT
Division of Hepatobiliary Surgery & Liver Transplantation 
Vanderbilt University Medical Center
801 Oxford House
1313 21st Ave. South,
Nashville, TN 37232-4753
Phone: (615) 936-0420 
Fax: (615) 936-0435

PATIENTS
Vanderbilt Liver Transplant Clinic 
The Vanderbilt Clinic, Suite 2501
1301 Medical Center Drive 
Nashville, TN 37232
Fax (615) 875-6350 
Appointments (615) 936-5321 or (866) 748-1495