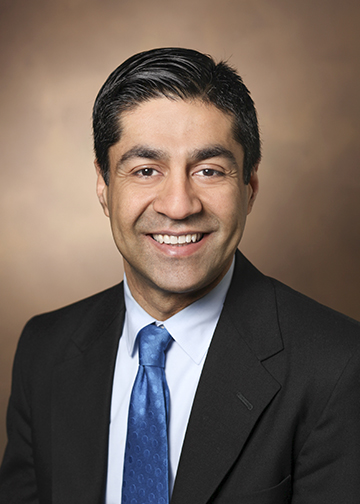 Kamran Idrees, MD, MSCI, MMHC, FACS
Division of Surgical Oncology & Endocrine Surgery
Associate Professor of Surgery
Ingram Associate Professor of Cancer Research
Director, Pancreatic and Gastro-Intestinal Surgical Oncology
Phone
Phone: (615) 322-2391
Dr. Kamran Idrees is Director of the Pancreas and GI Surgical Oncology and Director of the Peritoneal Surface Malignancy Program at Vanderbilt-Ingram Cancer Center. After completing his general surgery training at University of Alabama at Birmingham, he finished a clinical fellowship in Surgical Oncology at the University of Pittsburgh Medical Center, where he was trained in regional perfusion treatments including Heated Intra-Peritoneal Chemotherapy (HIPEC) and Isolated limb infusion (ILI). He also carried out a research fellowship in colorectal cancer at Memorial Sloan-Kettering Cancer Center in addition to a Hepato-Pancreatico-Biliary Surgery fellowship at Washington University in St. Louis. He is certified by the American Board of Surgery.
Clinical areas of interest
Benign and Malignant Diseases of the Liver, Gallbladder, and Bile Ducts
Bile Duct Cancer
Colon and Rectal Surgery
Endocrine Cancer
Endocrine Surgery
GI Cancer Surgery
Gastroenterology Surgery
Gastrointestinal/Pancreas
Hepatobiliary Cancer Surgery
Hepatobiliary Surgery and Liver Transplantation
Hepatobiliary and Liver Surgery
Kidney and Pancreas Surgery
Pancreatic Cancer Surgery
Sarcoma
Surgical Oncology
His research, including an NIH Clinical and Translational Science Award, focuses on colorectal, liver metastases and pancreatic cancer treatments. He was recruited to lead and expand the Peritoneal Surface Malignancy program/HIPEC and isolated limb infusion (ILI) programs at VICC. He has developed a comprehensive HIPEC and ILI programs with application of a multidisciplinary approach to the evaluation, diagnosis, staging, and treatment of these patients. This involves the coordination of care with medical oncologists, gynecology oncologists, radiologists, pathologists, and ancillary services to provide comprehensive and compassionate cancer care.
Education
M.D. - The Aga Khan University Medical College, 1999
MSCI - Vanderbilt University School of Medicine, 2016
MMHC - Vanderbilt University Owen Graduate School of Management, 2017
Residency
General Surgery Residency - University of Alabama at Birmingham, 2008
Fellowships
Surgical Oncology Research Fellowship - Memorial Sloan-Kettering Cancer Center, 2006
Surgical Oncology Fellowship - University of Pittsburgh Medical Center, 2011
Hepatobiliary and Pancreatic Surgery Fellowship - Washington University in St. Louis, 2012
Dr. Idrees' Publications at PubMed.

Meet patient Ann Wolfe who underwent complex liver surgery and treatment
See Dr. Idrees' Press Ganey scores on Vanderbiltheath.com