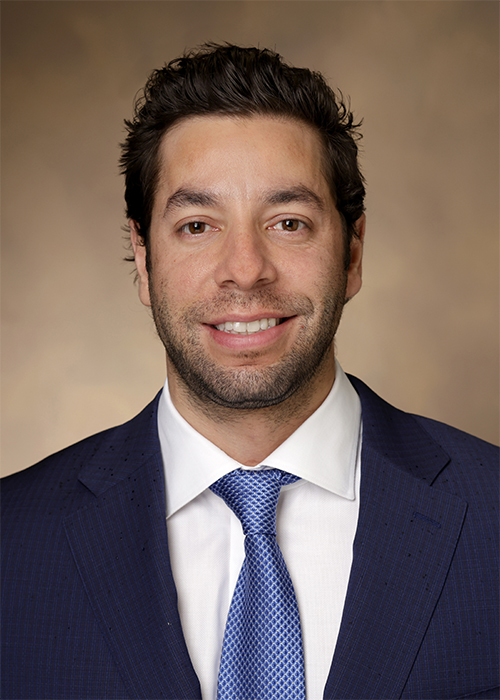 Joseph Fusco, MD
Assistant Professor of Pediatric Surgery
Department of Pediatric Surgery
Office Address
Doctor's Office Tower
2200 Children's Way
Nashville
Tennessee
37232
Dr. Joseph Fusco joined our surgical faculty in the Department of Pediatric Surgery upon completion of fellowship at the Children's Hospital of Pittsburgh of University of Pittsburgh Medical Center, Pittsburgh, PA. His specialties in pediatric care include patients seeking treatment for neuroblastoma, Wilms tumor, melanoma, metastatic disease, and other solid tumors. His surgical interests also include neonatal surgery, advanced minimally invasive surgery, pediatric colorectal disease, anal/rectal malformations, gastroesophageal reflux disease, and chest wall deformities. Dr. Fusco's collaborative and independent research is primarily focused on improvements and increased effectiveness of therapy and intervention for adjunctive techniques in pediatric surgical oncology and chronic pancreatitis. 
Research
Dr. Fusco's research has centered on promoting advanced therapies for chronic pancreatitis. The disease involves severe chronic pain due to progressive inflammatory changes that can result in permanent destruction of the pancreas. That, in turn, can result in a severe form of diabetes. His research promotes potential treatment by ethanol-mediated pancreatic exocrine ablation which should prevent diabetes, eliminate pain and decrease risk of pancreatic cancer. Among Dr. Fusco's recent publications in peer-reviewed journals are: Chemical Pancreatectomy: A Potential Treatment for Chronic Pancreatitis that Preserves Endocrine Function in Preclinical Models, Journal of Clinical Investigation; Endogenous Reprogramming of Alpha Cells into Beta Cells Induced by Viral Gene Therapy Reverses Autoimmune Diabetes, Cell Stem Cell; GLP-1/Exendin-4 Induces Beta Cell Proliferation Via the Epidermal Growth Factor Receptor, Scientific Reports.
Memberships
Dr. Fusco is a board-certified member of the American Board of Surgery, General Surgery and the American Board of Surgery, Pediatric Surgery. He is a fellow of the American Association of Pediatrics and is on the Program Planning Committee. Dr. Fusco also has membership in the American College of Surgeons and the American Pediatric Surgical Association.
Education
Dr. Fusco received a Bachelor of Science degree from Georgetown University, Washington, DC and his MD at Mount Sinai School of Medicine, New York, NY. He completed his general surgery training at Washington University in St. Louis, St. Louis, MO. Dr. Fusco completed research and pediatric surgery fellowships at Children's Hospital of Pittsburgh at the University of Pittsburgh Medical Center, Pittsburgh, PA.