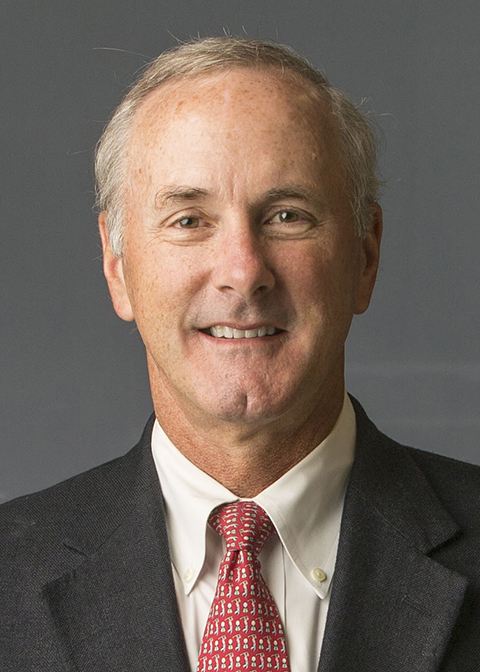 Jonathan C. Nesbitt, MD
Professor of Thoracic Surgery
Resident Education in Thoracic Surgery
Vanderbilt University Adult Hospital
Clinic Phone
(615) 322-0064
Dr. Nesbitt grew up in Nashville where he attended high school at Montgomery Bell Academy. In 1977 he graduated from the University of Virginia where he received a BA with honors in Biology. He graduated from the Georgetown University School of Medicine in 1981. He completed his postgraduate training at Vanderbilt University Medical Center with a residency in general surgery from 1981 to 1986. In 1987, he served as the Chief Resident of General Surgery. He continued his postgraduate studies in cardiothoracic surgery at Albany Medical Center, Albany, NY. While at Albany Medical Center, Dr. Nesbitt also served as an instructor in surgery for the Albany Medical College. He finished his residency in Albany as the Chief Resident of Cardio-Thoracic Surgery in June 1989.
Dr. Nesbitt has been in the practice of thoracic surgery since 1989. He has broad experience in the management of thoracic diseases including lung cancer, esophageal cancer, minimally invasive surgery, diseases of the mediastinum, airway tumors, airway stents, chest wall tumors and pleural diseases. He has extensive experience in resection of complex thoracic tumors including locally advanced cancers, reoperative surgery and multi-modality therapy. His interests also include minimally invasive approaches in the surgical management of thoracic diseases. His research has focused on the evaluation of multidisciplinary treatment for thoracic malignancies.
In July of 1989, Dr. Nesbitt began active duty in the United States Naval Reserve at the National Naval Medical Center in Bethesda, Maryland. There he served as the Assistant Head of the Department of Cardiothoracic Surgery. He served in Operation Desert Shield/Desert Storm on the USNS Comfort from 1991 1992. Following his honorable discharge as Commander in 1992, he joined M.D. Anderson Cancer Center in Houston, TX as an Assistant Surgeon and Assistant Professor of Thoracic Surgery. While at M.D. Anderson, Dr. Nesbitt was promoted to the Director of Clinical Education and Training Programs for the Division of Surgery and Anesthesiology and the Department of Thoracic and Cardiothoracic Surgery. Later, in 1996 and 1997, he was named Associate Surgeon/Associate Professor of Surgery with tenure, and Physician-in-Chief-On-Call. Dr. Nesbitt moved back to Nashville with his family and joined St. Thomas Hospital in Nashville in 1997. He was Head of the Division of Cardiothoracic Surgery at St. Thomas Hospital from 2003 - 2006.
Dr. Nesbitt is board certified in Surgery and Thoracic Surgery. He is a Fellow of the American College of Surgeons and a member of the American Association for Thoracic Surgery and The Society of Thoracic Surgeons.
Education
B.A., University of Virginia, Cum Laude, 1977
M.D., Georgetown University School of Medicine, 1981
Postgraduate Training
Internship and General Surgery Residency, Vanderbilt University Medical Center
Cardiothoracic Residency, Albany Medical Center
Board Certification
The American Board of General Surgery, 11/1988 to 07/2009
The American Board of Surgical Critical Care, 10/1993 to 07/2004
The American Board of Thoracic Surgery, 05/1990 to Present
Research Interests
Combined modality therapy
Complex intrathoracic neoplasms
Resident education and training
Patient care quality improvement