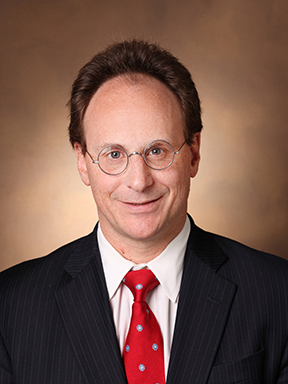 John A. Curci, MD
Associate Professor of Vascular Surgery
Department of Vascular Surgery
Vascular Surgery Veterans Affairs Hospital
Clinic Phone
(615) 322-2343
Dr. John Curci joined our surgical faculty after serving as Associate Professor of Surgery at Washington University School of Medicine, St. Louis, MO. His clinical interests include: treatment of claudication and critical limb ischemia employing state-of-the-art complex endovascular and open bypass techniques; repair of abdominal aortic aneurysms specializing in endovascular stent grafts and retroperitoneal repair; preventing stroke due to carotid atherosclerotic disease; and treating mesenteric ischemia/visceral aneurysms using the latest open and endoluminal techniques.
Dr. Curci is board certified by the American Board of Surgery in Vascular Surgery. He is also a member of the American College of Surgeons, American Heart Association, Association for Academic Surgery and the Society for Vascular Surgery. He has received multiple awards, including research prizes from American College of Surgeons (Missouri Chapter) and the Society of Vascular Surgery.  He has been named a Fellow of the American College of Surgeons, and is a member of the Alpha Omega Alpha Honor Medical Society.  He is currently serving as the Chair of the Research and Education Committee of the Society for Vascular Surgery and Program Chair for the Vascular Research Initiatives Conference.  He also serves on the Program Committees for the Vascular Annual Meeting and the Atherosclerosis, Thrombosis and Vascular Biology/Peripheral Vascular Disease Scientific Sessions.
Dr. Curci's primary research interest is in the biology of the abdominal aortic aneurysm. Specifically his laboratory work is focused on the changes that occur in the smooth muscle cells of the aortic wall. His lab activities also include interest in enzymes that are active and result in changes in the structural matrix of the abdominal aortic wall.  The lab's translational work includes reconstituting the aortic wall structural strength through pharmacologic and other means. Secondary research and interests include the inflammation that results in atherosclerotic disease and the recovery of patients after lower extremity amputation.
Dr. Curci's top published articles include, "Expression and localization of macrophage elastase (matrix metalloproteinase-12) in abdominal aortic aneurysms," Journal of Clinical Investigation, "Novel mechanism of aortic aneurysm development in mice associated with smoking and leukocytes," "Arteriosclerosis, Thrombosis, and Vascular Biology, Smooth muscle cells from abdominal aortic aneurysms are unique and can independently and synergistically degrade insoluble elastin" Journal of Vascular Surgery.
Education and Training;
Dr. Curci received his Bachelor of Arts degree from Miami University, in Oxford, OH and received his Medical Degree from Yale University School of Medicine, in, New Haven, CT. He completed his postgraduate training at Washington University, St. Louis, MO.
Review Dr. Curci's published abstracts on PubMed.
Contact:
Vanderbilt University Medical Center
Department of Vascular Surgery
1161 21st Ave. South
D-5237 Medical Center North
Nashville, TN  37232
Phone:  (615) 322-2343
Fax:  (615) 322-4251
Email: john.curci@vumc.org