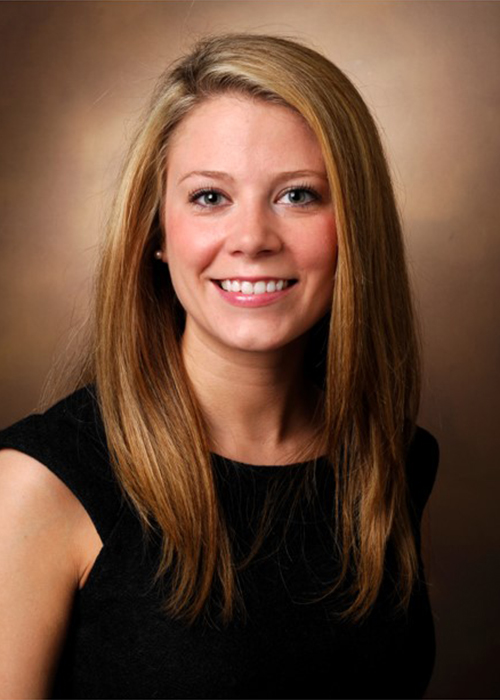 Jamie Robinson, MD, PhD
Assistant Professor of Pediatric Surgery
Department of Pediatric Surgery
Dr. Robinson joined our surgical faculty in the Department of Pediatric Surgery, as assistant professor of Surgery and assistant professor in the Department of Biomedical Informatics at Vanderbilt University Medical Center, Nashville, TN upon completion of her fellowship in pediatric surgery at Boston Children's Hospital, Boston, MA. Dr. Robinson will be responsible for pediatric general and thoracic surgery, including neonates. Her clinical interests include minimally invasive procedures and surgeries of the esophagus, trachea, lungs, and diaphragm. Her other interests include genetic research aided by informatics and electronic health records.
Research
Dr. Robinson has studied extensively how electronic health records can be linked to genotyping and phenotyping to support clinical research. Other research focus areas include the genetic roots of congenital and pediatric surgery diseases, including the roots of obesity. Included among her recent publications in numerous peer-reviewed journals are: A pilot study to determine the incidence, type, and severity of non-routine events in neonates undergoing gastrostomy tube placement, Journal of Pediatric Surgery; Quantifying the phenome-wide disease burden of obesity using electronic health records and Mendelian randomization, Obesity; and Robot-assisted Partial Splenectomy for a Nonparasitic Splenic Cyst in a 15-year-old Female, Videoscopy.
Memberships
Dr. Robinson is board-certified in general surgery and board-eligible in pediatric surgery by the American Board of Surgery. She is a member of multiple surgical associations including the American College of Surgeons, the Association for Academic Surgery, and the Association of Women Surgeons. She is also a member of the American Pediatric Surgical Association, where she has served on several committees, and the International Pediatric Endosurgery Group. 
Her memberships related to additional specialties include the American Medical Informatics Association and the American Society of Human Genetics. From Vanderbilt University Medical Center, she has received the Alfred Blalock Surgical Resident Award and the Vanderbilt General Surgery Harwell Wilson Award, the latter for medical research during her residency. She was also awarded the Dean's Award for Exceptional Achievement in Graduate Studies while at Vanderbilt University for her graduate thesis. During fellowship, she received the Medical Student Teaching Award at Boston Children's Hospital and was awarded the Boston Surgical Society Case of the Year. 
Education
Dr. Robinson earned her Bachelor of Science degree in Genetics at the University of Georgia, Athens, GA. She received her medical degree at Vanderbilt University School of Medicine, Nashville, TN. Her internship and residency in General Surgery were completed at Vanderbilt University Medical Center. This was followed by her pediatric surgery fellowship at Boston Children's Hospital. Dr. Robinson also holds a master's degree and PhD in Biomedical Informatics from Vanderbilt University.
Patients and Office
Pediatric Surgery Clinic
2200 Children's Way 
Doctor's Office Tower, Suite 7100
Monroe Carell Jr. Children's Hospital at Vanderbilt 
Nashville, TN 37232
Fax: (615) 936-1046
Appointments: (615) 936-1050
WEBSITE: Department of Pediatric Surgery
WEBSITE: General & Thoracic Pediatric Surgery