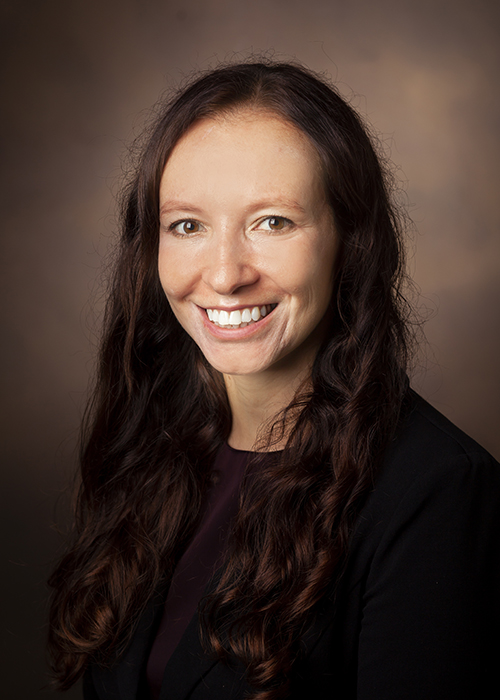 Izabela Galdyn, MD
Assistant Professor of Plastic Surgery
Department of Plastic Surgery
Dr. Galdyn joined our surgical faculty in the Department of Plastic Surgery upon completion of her fellowship in pediatric plastic surgery at the Hospital for Sick Children, Toronto, Ontario, Canada. Her primary clinical practice and research focuses on cleft lip and palate surgery and reconstruction, surgical intervention for ear deformities, and the spectrum of pediatric plastic surgery. Additionally, her work will focus on patients seeking specialized care for facial deformities.
Research
Dr. Galdyn's research has targeted improvements and ongoing innovation in quality and effectiveness relating to craniofacial and cleft lip and palate surgery. Her research also focuses on  promoting positive outcomes for complex intervention in craniofacial and cleft lip and palate surgery. Among Dr. Galdyn's publications in peer-reviewed journals are: Surviving an Extensive Burn Injury Using Advanced Skin Replacement Technologies, Journal of Burn Care & Research; To Admit or Not to Admit? – That is the Cleft Lip Question: Confirming the Safety of Outpatient Cleft Lip Repair, Plastic and Reconstructive Surgery; Liposomal Bupivacaine in Implant-Based Breast Reconstruction, Plastic and Reconstructive Surgery Global Open 2017.
Memberships
Dr. Galdyn is a board eligible member of the American Board of Plastic Surgery. She holds membership in the American Cleft Palate-Craniofacial Association, the American Society of Maxillofacial Surgeons, and the American Society of Craniofacial Surgery.  She is also a member of the American Society of Plastic Surgeons.
Education
Dr. Galdyn received a Bachelor of Arts from New York University, New York City, NY.  She earned her MD at Northeast Ohio Medical University, Rootstown, OH. Both her internship and residency were completed at Loma Linda University Medical Center, Loma Linda, CA. Her fellowship in Pediatric Plastic Surgery followed at the Hospital for Sick Children, Toronto, ON, CA.  
Contact
Department of Plastic Surgery
Vanderbilt University Medical Center
1161 21st Avenue South
Medical Center North, D-4207 
Nashville, TN 37232-2345
Phone: (615) 936-0160
Fax: (615) 936-0167
Patients
Adult Plastic Surgery
The Vanderbilt Clinic
1301 Medical Center Drive, Suite 3701
Nashville, TN 37232
Fax: (615) 343-2552
Adult Appointments: (615) 322-2350
Vanderbilt Children's Hospital (under 18 years old)
2200 Children's Way, 9th Floor
Nashville, TN 37232
Phone: (615) 322-8777
Vanderbilt Children's Plastic Surgery, Murfreesboro
2102 West Northfield Boulevard
Murfreesboro, TN 37129 
Fax: (615) 936-2945
Pediatric Appointments: (615) 322-8777 
EMAIL: Izabela.Galdyn@vumc.org
WEBSITE: Department of Plastic Surgery
WEBSITE: Vanderbilt Plastic Surgery
WEBSITE: Cleft & Craniofacial Program at Children's