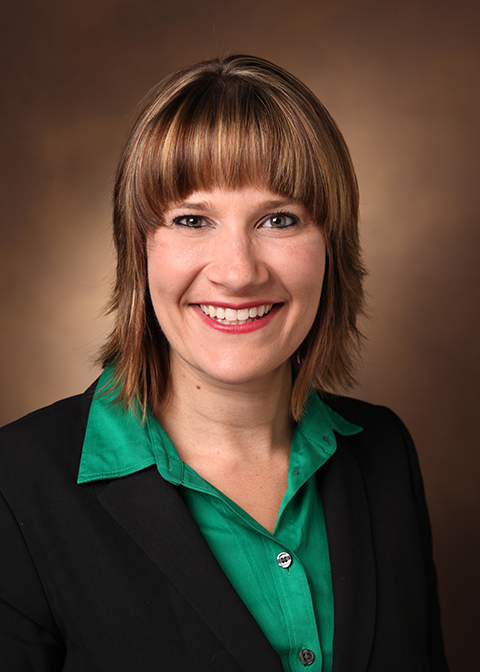 Erin A. Gillaspie, MD, MPH, FACS
Assistant Professor of Thoracic Surgery
Department of Thoracic Surgery
Clinic Phone
(615) 322-0064
Dr. Erin Gillaspie joins our surgical faculty in the Department of Thoracic Surgery after completing a fellowship at Mayo Clinic in Rochester, MN.  Her clinical areas of interest include surgical management and treatment of lung cancer, metastatic pulmonary nodules, mediastinal tumors, esophageal cancer, esophageal dysmotility, and paraesophageal hernias.
Dr. Gillaspie is board certified in General and Thoracic Surgery and is a Candidate Member of the Society of Thoracic Surgeons, General Thoracic Surgery Club, European Association for Cardio-Thoracic Surgery, and International Society for Heart and Lung Transplantation. She is also a member of the Organization of Resident Representatives for the Association of American Medical Colleges.
Research interest
The focus of Dr. Gillaspie's research is on lung cancer treatments, development of novel technologies for minimally invasive approaches to surgery, robotic surgery and lung transplantation. She has recently published articles include Management of Stage IIIA (N2) Non-Small Cell Lung Cancer, Thoracic Surgery Clinics; From 3D Printing to 5D Printing: Enhancing Thoracic Surgical Planning and Resection of Complex Tumors, Annals of Thoracic Surgery, and Computed tomographic screening for lung cancer: the Mayo Clinic experience, Thoracic Surgery Clinics. 
Education
Dr. Gillaspie received her undergraduate degree, a B.S. Summa Cum Laude, from the University of Florida in Gainesville and her medical degree from the University of Miami Miller School of Medicine in Miami. She completed a residency at the Bassett Medical Center in Cooperstown, NY, and her fellowship in thoracic surgery at Mayo Clinic in Rochester, MN.  During her training she won the O.T. Clagett Travel Fellowship, the STS Advocacy Scholarship and the AATS Graham Foundation Intuitive Surgical Robotics Fellowship. In May 2018 she completed a Master's of Public Health at Vanderbilt University.
See Dr. Gillaspie's publications on PubMed
CONTACT
ADMINISTRATIVE
Department of Thoracic Surgery
Vanderbilt University Medical Center
1313 21st Avenue South
Room 609 Oxford House
Nashville, TN 37232
Phone: 615-322-0248   
Fax: 615-936-7003
PATIENTS
Thoracic Surgery Clinic
1301 Medical Center Drive
The Vanderbilt Clinic Suite 1710
Nashville, TN 37232
Phone: (615) 322-0064 
Fax: (615) 343-5993
WEBSITE
Department of Thoracic Surgery