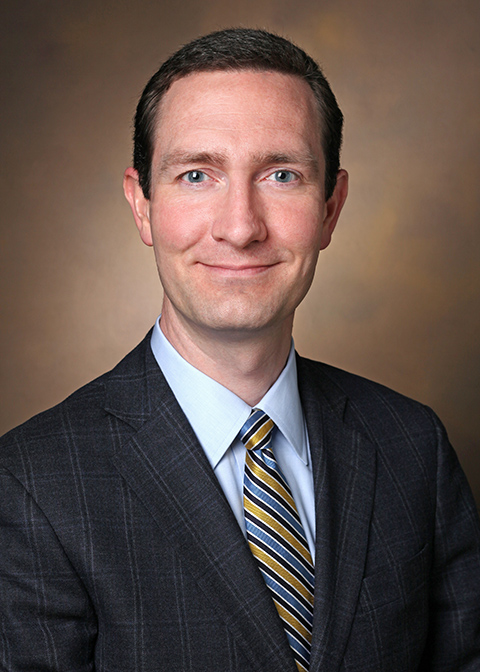 D. Brandon Williams, MD, FACS
Director, Advanced GI MIS/Bariatric Fellowship Program
Assistant Professor of Surgery
Division of General Surgery
Clinic Phone
Appointments: (615) 322-6000
Dr. Brandon Williams, M.D., F.A.C.S., is a fellowship-trained minimally invasive bariatric surgeon. He is certified by the American Board of Surgery, and is a member of the American Society for Metabolic and Bariatric Surgery (ASMBS), the American College of Surgeons (ACS) and the Society of American Gastrointestinal and Endoscopic Surgeons (SAGES).
His clinical interests include all aspects of general surgery with a focus on minimally invasive surgery, and the practice of endoscopic and laparoscopic surgical techniques in the treatment of obesity and reflux diseases. His research interests involve the use of simulation in surgical training and outcomes related to bariatric surgery. He has authored several book chapters and journal articles related to bariatric surgery and gastroesophageal reflux disease.
During his General Surgery Residency at Stanford University, Dr. Williams investigated the use of computer-based simulators in surgical skills training, which continues to be the primary emphasis of his academic pursuits at Vanderbilt. Also while at Stanford, he was the recipient of the Trauma and Critical Care Resident Award in 2005. In 2006, he was named an Outstanding Laparoscopic Surgery Resident by the Society of Laparoscopic Surgeons. He received the Kountz Humanitarian Award from the Stanford University Department of Surgery in 2007. Dr. Williams came to Vanderbilt in 2007 and completed a fellowship in advanced laparoscopic and bariatric surgery.
Meet Dr. Williams