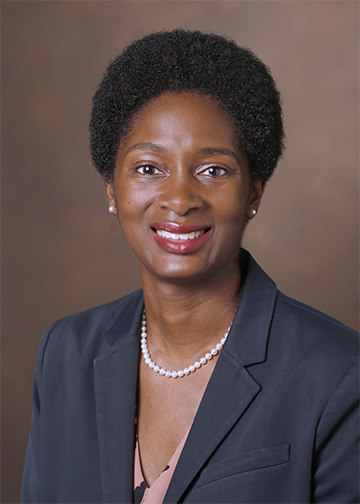 Christina E. Bailey, MD, MSCI, FACS
Associate Professor of Surgery
General Surgery Residency
Division of Surgical Oncology & Endocrine Surgery
Phone
Phone: (615) 322-2391
Clinic Phone
Appointments: (615) 936-8422
Dr. Bailey joined our surgical faculty in the Division of Surgical Oncology and Endocrine Surgery after serving as a Complex General Surgical Oncology Fellow, in the Department of Surgery at the University of Texas MD Anderson Cancer Center, Houston, Texas.
Her primary clinical interests are in GI malignancies including gastric cancer, small bowel cancer, colorectal cancer, gastro-intestinal stromal tumors (GIST), retroperitoneal sarcomas, and neuroendocrine tumors. Dr. Bailey received the Lotzova Research Award and MD Anderson Trainee Excellence Award during her fellowship.
Dr. Baileys research focuses on disparities in cancer diagnosis, treatment and outcomes in regards to age, socioeconomic status, and race as well as quality of life after cancer treatment. Her research articles have recently been accepted and published in JAMA Surgery, Journal of Oncology Practice, and Journal of Gastrointestinal Surgery.
Education:
Bachelor of Science, Animal Biology, summa cum laude, Louisiana Tech University, Ruston, LA
M.D., Louisiana State University Health Science Center-Shreveport, Shreveport, LA
MSCI - Master of Science in Clinical Investigation, Vanderbilt University, Nashville, TN
Board Certifications:
Surgery - American Board of Surgery
Complex General Surgical Oncology - American Board of Surgery
Academic organizations:
Society of Surgical Oncology
American Society of Clinical Oncology
Society for Surgery of the Alimentary Tract
Surgical Outcomes Club
National Medical Association
American College of Surgeons
Publications:
Review some of Dr. Bailey's abstracts on PubMed