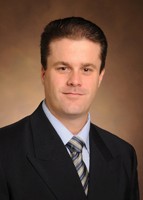 Charles Robert Flynn, Ph.D.
Associate Professor of Surgery
MRB4
2213 Garland Avenue
Nashville
Tennessee
37212
I am a molecular and cellular biologist focused on understanding the etiology and physiology of various diseases of the gastrointestinal tract and liver. Specifically, my laboratory investigates how altered lipid handling, commensal gut microbiota and lipid peroxides contribute to disease onset and progression. We additionally examine how improved glucose tolerance and insulin sensitivity are restored after bariatric surgery. Using human tissue samples obtained before and after bariatric surgery as well as a variety of genetically- and surgically-engineered mouse models I have made significant contributions to the understanding the endocrine effect of bile acids, the pathology of nonalcoholic fatty liver disease (NAFLD) and the contributing role of reactive lipid peroxides to immune cell activation. We are experienced with and routinely employ an ensemble of technologies including mass spectrometry (LC/MS/MS; -omics), next-generation sequencing and stable isotopic tracers to characterize the profiles and fates of bioactive lipids and other metabolites that are phenotype mediating. We are using our new-found knowledge to develop genetically-engineered large animal models of NAFLD, engineer commensal therapeutic bacteria that can confer metabolic benefits, identify new targets of NAFLD using precision-based medicine and apply novel scavengers of reactive lipid peroxides for the treatment of liver disease, Alzheimer's disease and insulin resistance. Through our basic and translational scientific efforts we intend to better understand the deleterious effects of nutrient overprovision, identify new targets for therapeutic intervention, and improve patient care and quality of life. 
Education
Ph.D., Molecular and Cellular Biology, Arizona State Universiy, Tempe, Arizona

B.S., Biochemistry, Montana State University, Billings, Montana
Publications
See my publications on PubMed