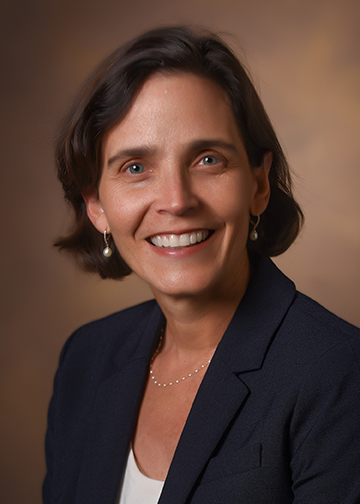 Carmen C. Solórzano, MD, FACS
John L. Sawyers Chair in Surgical Sciences
Vanderbilt Endocrine Surgery
Phone
Chair Office: (615) 343-2735
Phone
Surgical Oncology Office: (615) 322-2391
Carmen C. Solórzano, MD, FACS, is Professor of Surgery, Chair of the Department of Surgery and Director of Endocrine Surgery at Vanderbilt University Medical Center, Nashville, TN. She holds the John L. Sawyers Chair in Surgical Sciences. She is a graduate of the University of Florida General Surgery program and completed a Surgical Oncology fellowship at the University of Texas MD Anderson Cancer Center. She is actively involved in teaching Endocrine and Surgical Oncology.  Her clinical research interests include the use of minimally invasive techniques for parathyroid and adrenal tumors, the use of Near Infra-red light to detect parathyroid/endocrine tumors, the use of surgeon-performed ultrasound for thyroid and parathyroid disease, the surgical management of recurrent/persistent thyroid cancer, and the treatment of neuroendocrine tumors and MEN syndromes.
Dr. Solórzano has published more than 170 articles and book chapters. She serves in the editorial boards of the Annals of Surgical Oncology, the Journal of Surgical Oncology, JACS, and the World Journal of Surgery.  She is Associate Editor of the American Journal of Surgery HPB section. Dr. Solorzano is past Vice President American Association of Endocrine Surgeons (AAES) and serves as Governor of the American College of Surgeons representing the AAES, ACS Board of Governors liaison to the CoC, Vice-Chair of the Society of Surgical Oncology Endocrine and Head and Neck Site Disease working group, the American Thyroid Association Thyroid Nodules Guidelines Task Force, and the American Board of Surgery CE endocrine question consultant. She is a member of the American Surgical Association and the Southern Surgical Association.
Dr. Solórzano specializes in minimally invasive parathyroidectomy, initial and re-operative management of thyroid cancer, neck dissections, ROBOTIC and open adrenalectomy for adrenal tumors, pheochromocytoma, insulinoma, gastrinoma, complex pancreatic resections for endocrine tumors of the pancreas (Whipple,enucleations), and the surgical management of patients with multiple endocrine neoplasia and other inherited endocrine diseases/cancers. 
Education:
BS University of Florida, MD University of Florida
General Surgery, University of Florida
Surgical Oncology/Endocrine Fellowship, UT MD Anderson Cancer Center
Publications:
Review some of Dr. Solórzano's abstracts on PubMed.
---
Clinic Locations
Vanderbilt-Ingram Cancer Center 
The Vanderbilt Clinic
1301 Medical Center Drive
Nashville, TN 37232
Fax: (615) 343-8668
Appointments: (615) 936-8422
Vanderbilt-Ingram Cancer Center Belle Meade
Vanderbilt Health Belle Meade
6002 Highway 100
Nashville, TN 37205
Fax: (615) 352-0442
Appointments: (615) 936-8422