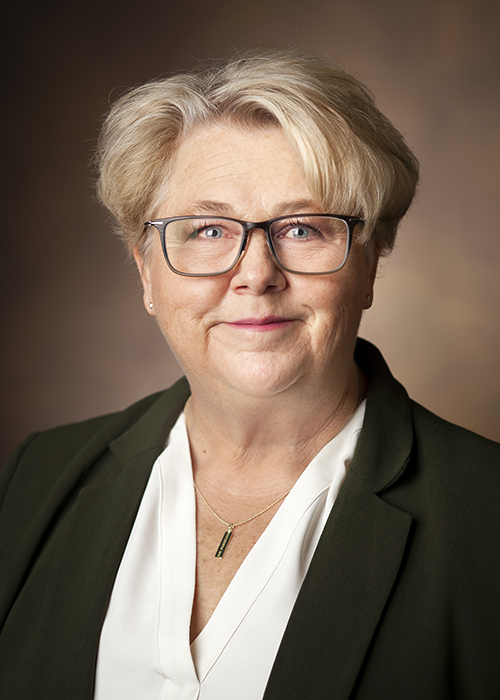 Anne L. Wagner, MD, FACS
Associate Professor of Surgery
Division of Acute Care Surgery
Dr. Wagner joined our surgical faculty in the Division of Acute Care Surgery after serving as Medical Director of the Burn and Frostbite Program at the University of Colorado, Associate Professor of Surgery at the Colorado School of Medicine, and Faculty Advisor for Global Studies in the Department of Surgery. Dr. Wagner's major research has centered on frostbite, disparities in burn care, palliative care, and infection control associated with burns, trauma, and tissue injuries. She will focus patient care on the emergency treatment of burns, acute and reconstruction of burn injuries, including complex skin and soft tissue, laser resurfacing and all facets of burn critical care. 
Research
Dr. Wagner's extensive experience and research includes positions as Co-Director of the Burn Unit at Hennepin County Medical Center, Minneapolis, MN, Assistant Director of Trauma Service at Regions Hospital, Saint Paul, MN, and Medical Director of Western States Burn Unit at North Colorado Medical Center, Greeley, CO. Among her most recent publications in peer-reviewed journals are:  Remote Delivery of Thrombolytics Prior to Transfer to a Regional Burn Center for Tissue Salvage in Frostbite: A single center experience of 199 patients, Journal of Burn Care and Research; Triage and Transfer to a Regional Burn Center-Impact of a Mobile Phone App, Journal of Burn Care and Research; 102 Early Palliative Care Consultation in the Burn Unit:  Increasing Utilization and Areas for Improvement, Journal of Burn Care and Research. 
Memberships, Awards and Honors
Dr. Wagner holds board-certified memberships in both American Board of Surgery General Surgery and Surgical Critical Care. She received an Extraordinary Service Award from the University of Colorado Hospital and recognition from the Colorado University Department of Surgery for excellence in teaching third- and fourth-year medical students. She is an active member of the American Burn Association, currently serving as a member of the Education Committee and is an invited presenter at the State and Future of Burn Science meeting this year. Dr. Wagner is active in the American College of Surgeons, Eastern Association for Surgery of Trauma, and the International Society for Burn Injuries. She is a fellow of the American College of Surgeons, Society of Critical Care Medicine, and Southern Medical Association.
Education
Dr. Wagner's Bachelor of Science was completed at North Dakota State University, Fargo, ND. She earned her MD at The University of North Dakota School of Medicine and Health Sciences in Grand Forks, ND. She then completed her internship, surgical residency and burn surgery fellowship at Hennepin County Medical Center.  
Contact
Vanderbilt University Medical Center
Division of Acute Care Surgery
Medical Arts Building, Suite 404
1211 21st Avenue, South
Nashville, TN 37212 
Phone: (615) 875-6139
Patients
The Vanderbilt Burn Center
Vanderbilt University Hospital
11th Floor, South Tower
1211 Medical Center Drive
Nashville, TN 37232
Phone (615) 322-4590
The Vanderbilt Burn Clinic
Vanderbilt University Hospital
11th Floor, South Tower, Room 11201
1211 Medical Center Drive
Nashville, TN 37232 
Phone: (615) 936-BURN (2876)
Appointments: (615) 322-2063
EMAIL: Anne.L.Wagner@VUMC.org

WEBSITE: Division of Acute Care Surgery