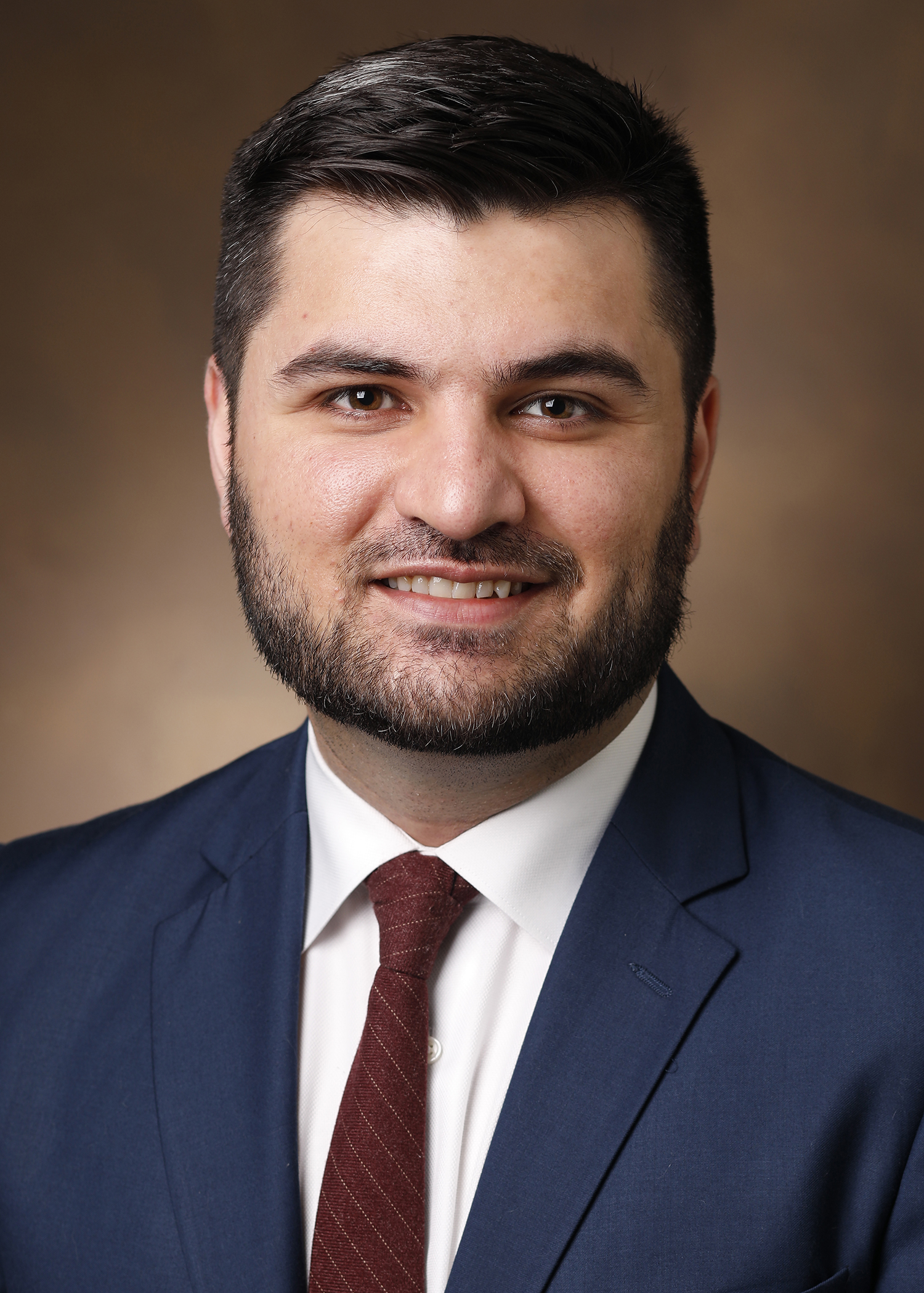 Aimal Khan, MD, FACS
Assistant Professor of Surgery
Division of General Surgery
Appointments: (615) 322-2063
Dr. Khan joined our surgical faculty in the Division of General Surgery after completing a fellowship in Colon and Rectal Surgery at Baylor University Medical Center, Dallas, TX. His surgical focus and interests include colon and rectal cancer, inflammatory bowel disease, robotic surgery, complicated diverticulitis, and carcinoids. He has extensive training in minimally invasive approaches, including laparoscopic and robotic surgery techniques. Dr. Khan is a certified member of American Board of Surgery, General Surgery, and board eligible for the American Board of Colon and Rectal Surgery.
Research
Dr. Khan's research interests include computer vision analysis of surgical videos for automated identification of operative steps and structures during robotic surgery. Additionally, he is also interested in development of image-guided precision tools for minimally invasive rectal cancer surgery. He has multiple publications in peer reviewed scientific and clinical journals including Journal of Surgical Research, Colorectal Disease, and International Journal of Surgery. He has also co-authored multiple chapters and online modules on minimally invasive techniques in surgery.
Memberships, Awards and Honors
Dr. Khan is a member of the American College of Surgeons, American Society of Colon and Rectal Surgeons, and Society of Surgeons of the Alimentary Tract. Additionally, he holds membership in the Society of American Gastrointestinal and Endoscopic Surgeons and Association of Academic Surgeons. Dr. Khan is the recipient of the Robert G. Somers Award for outstanding resident educator in general surgery, Einstein Medical Center, Philadelphia, PA. He also received the American College of Surgeons Traveling Scholarship, Leadership and Advocacy Summit, Washington, D.C. multiple times.
Education
Dr. Khan earned his MD and graduated from Aga Khan University School of Medicine, Karachi, Pakistan with honors in surgery and completed his Internship at University of Florida Medical Center, Gainesville, FL. Dr. Khan served his residency in General Surgery at Albert Einstein Medical Center, Philadelphia, PA, and fellowship in Colon and Rectal Surgery at Baylor University Medical Center, Dallas, TX. He also completed a fellowship in Minimally Invasive and Robotic Gastrointestinal Surgery at the University of Alabama at Birmingham Medical Center, Birmingham, AL.
WEBSITE