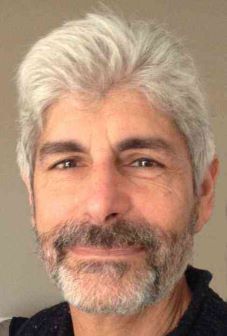 Office Address
MCN
1161 21st Ave N
Nashville
37232
Dr. Freeman continues a distinguished career in the field of Radiobiology, with a tenure at VUMC spanning 35 years. He served as the Division Director for Radiation Biology and 1 year as Interim Chair of Radiation Oncology. He is currently on the steering committee for the AACR Radiation Sciences and Medicine Working Group and recently completed an appointment to the Board of Scientific Counselors for Clinical Sciences and Epidemiology at the NCI.  He is a member of several editorial boards, including Cancer Letters.  An expert in in radiobiology and cancer biology, Dr. Freeman is frequently called upon to chair DOD, NIAID, and DOE study sections.
With respect to clinical education, Dr. Freeman directs the residency Radiation Biology course.  This weekly didactic session covers the fundamentals of Radiobiology as well as Cancer Biology.  Supplemental topics covering advances in immunotherapy and targeted kinase-modulating agents are covered as well.  In addition to resident education, Dr. Freeman serves as an advisor to clinical residents pursuing basic and translational sciences research.  He has mentored several Holman Pathway residents and continues to collaborate with physician-scientists on staff.
The Freeman laboratory focuses on two aspects of radiation biology research: 1) Development of efficacious sensitizers of ionizing radiation. 2-Indol-3-yl-methylenequinuclidin-3-ols are being used as the basis for development of novel radiation sensitizers to treat lung cancer. This research has resulted in his securing a Phase 2 SBIR grant in collaboration with Cumberland Pharmaceuticals. 2) Defining molecular aspects of radiation-induced normal tissue damage. Use of genetically engineered mouse models, defined biochemical and cell-based approaches have shown that the transcription factor Nrf2 contributes significantly to normal tissue recovery following radiation injury.