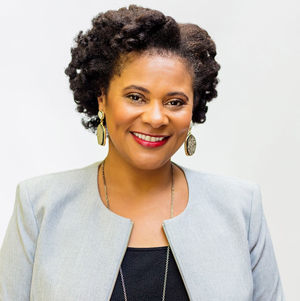 Karen M Winkfield, MD, PhD
Professor of Radiation Oncology
Ingram Professor of Cancer Research
Executive Director, Meharry-Vanderbilt Alliance
Dr. Karen Winkfield is a Professor in the Department of Radiation Oncology at Vanderbilt University Medical Center, Ingram Professor of Cancer Research at Vanderbilt Ingram Cancer Center, and Professor of Medicine at Meharry Medical College. She is the Executive Director of the Meharry-Vanderbilt Alliance, a strategic partnership between Meharry Medical College and Vanderbilt University Medical Center.
Prior to joining Vanderbilt, she was an associate professor of Radiation Oncology at Wake Forest University, associate director for Community Outreach and Engagement and director of the Office of Cancer Health Equity at Wake Forest Baptist Comprehensive Cancer Center. Dr. Winkfield completed her residency training at Harvard and was a radiation oncologist at Massachusetts General Hospital Cancer Center prior to joining Wake Forest.
She specializes in the treatment of hematologic malignancies (lymphoma, leukemia, multiple myeloma, bone marrow transplantation) and breast cancer.
She's a national expert in community engagement with research focused on the design and implementation of programming to reduce sociocultural and economic barriers that contribute to disparate health outcomes for racial/ethnic minorities and underserved populations.
Dr. Winkfield was appointed by President Joe Biden to the National Cancer Advisory Board in 2021, where she will serve a six-year term and help guide federal initiatives that focus on cancer.
Honors/Awards
Patient Advocate Award, Cancer Services, Winston Salem, 2020
Health Hero Award for Advocacy, 2018
The Duke Medical Alumni Association Emerging Leader Award, 2017
Sojourner Truth Award, National Association of Negro Business and Professional Women's Club, Inc., 2016
Women Leaning the Way to Wellness Award, American Cancer Society, 2015
The One Hundred Award, Massachusetts General Hospital, 2014
Education
Residency, Harvard Radiation Oncology Program
M.D., Duke University, Medicine
Ph.D., Duke University, Pathology
B.S., Binghamton University, Biochemistry
Research Publications