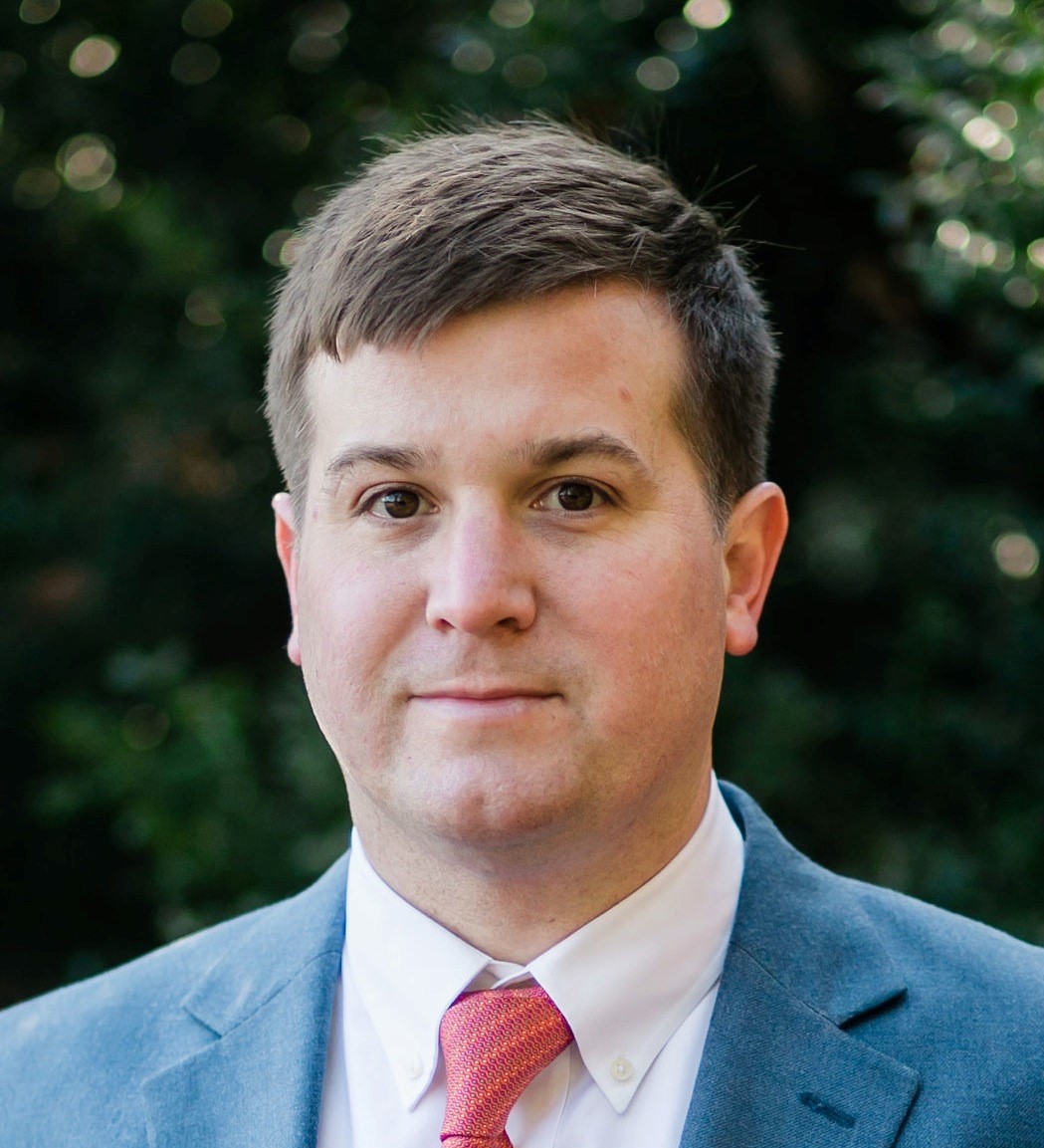 John Eley, PhD
Director of Vanderbilt University Medical Physics Graduate Program
Dr. Eley's research focuses on the design and preclinical testing of experimental radiation treatment strategies that aim to reduce the severity of treatment side effects for cancer patients receiving radiotherapy, most recently in the context of brain cancer and neurologic side effects.  His research interests include particle therapy, microbeam therapy, ultra-high-dose-rate radiation, computational radiation transport, and the radiobiologic experiments necessary to build biologic evidence for new therapy ideas prior to initiating human trials.  He has several years of experience with experimental use of high-energy particle beams of protons and carbon ions, recently also with helium and lithium ions, and clinical experience with proton therapy.  His work often requires cross-disciplinary expertise and overlaps in the fields of physics, radiation oncology, neurobiology, neurosurgery, pediatric medicine, radiology, applied mathematics, and computer science.
His experience was mainly gained at Louisiana State University in Baton Rouge, the University of Texas MD Anderson Cancer Center in Houston, the GSI Helmholtz Center for Heavy Ion Research in Darmstadt, Germany, and the University of Maryland School of Medicine in Baltimore, all of which are leading institutions in the world for particle therapy research.  Dr. Eley belongs to the American Association of Physicists in Medicine and the Radiation Research Society.  His research has led to several manuscripts in peer-reviewed journals and oral presentations at international meetings.
Currently, Dr. Eley serves as an Assistant Professor of Radiation Oncology at the Vanderbilt University School of Medicine.  He is a board-certified medical physicist and contributes research effort, clinical support, and teaching support to the Medical Physics Program in the Department of Radiation Oncology.  Dr. Eley occasionally offers research training and mentoring to motivated students who are interested to work at the intersection of physics, radiation oncology, and neuroscience.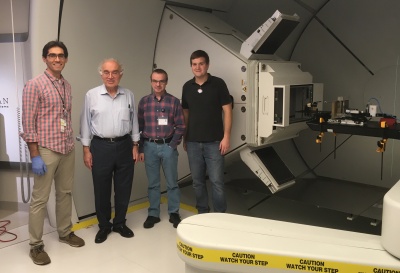 Proton microbeam therapy experiment conducted by (left to right) Drs. Sina Mossahebi, Avraham Dilmanian, Per Poulsen, and John Eley.
2005 - B.S., College of Charleston, Physics
2009 - M.S., Louisiana State University, Medical Physics and Health Physics
2013 - Ph.D., University of Texas Graduate School of Biomedical Sciences at Houston, Medical Physics
2014 - Fellowship, University of Texas MD Anderson Cancer Center, Proton Therapy