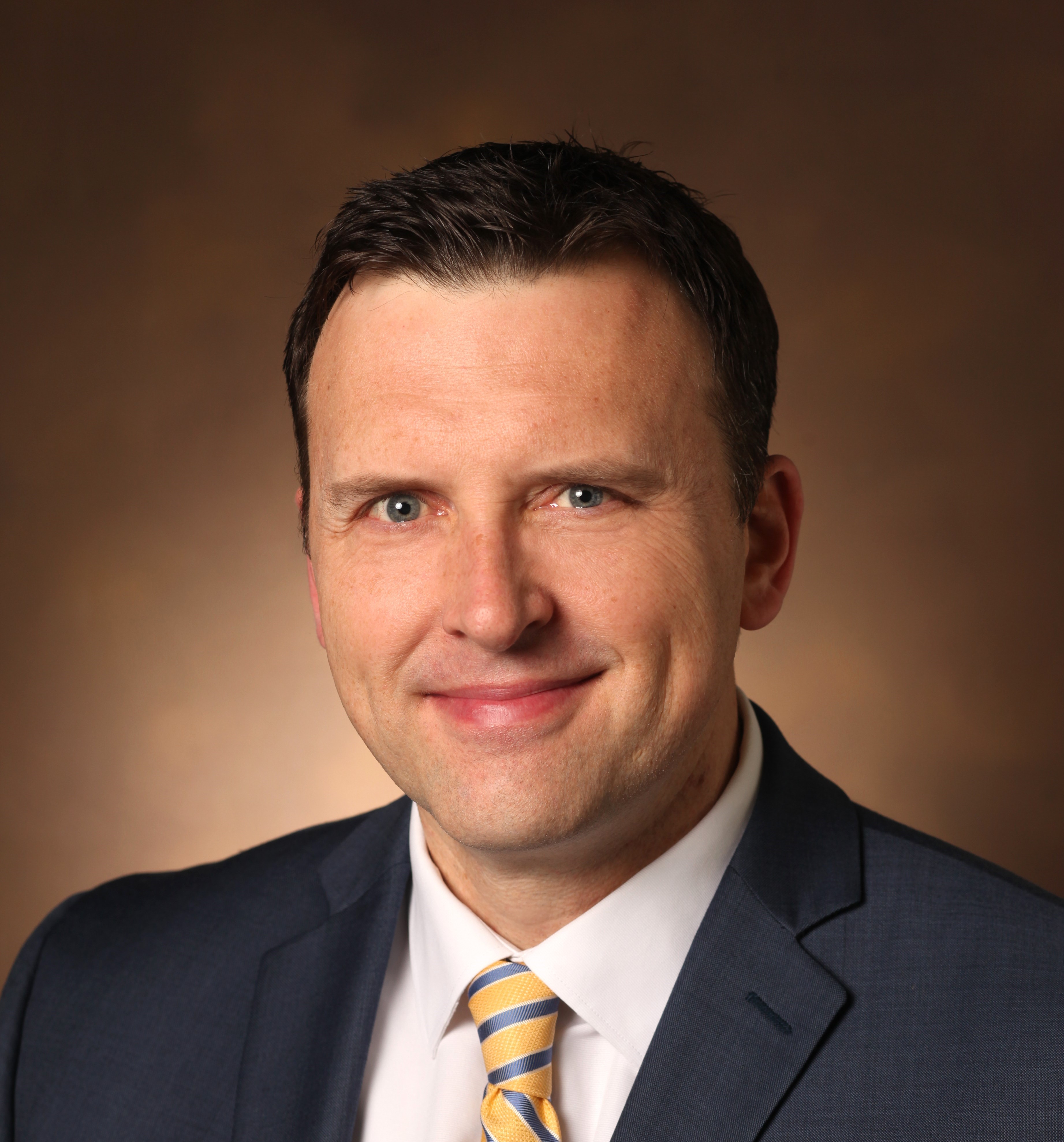 Office Address
Preston Research Building
2220 Pierce Avenue
Clinic Phone
615-322-2555
Dr. Osmundson is an Associate Professor in the Department of Radiation Oncology and serves as the Medical Director. He graduated with honors from the Medical Scientist Training Program at the University of Illinois, earning his M.D. and Ph.D. degrees before completing his residency training at Stanford University. He is board-certified in Radiation Oncology and specializes in the treatment of thoracic malignancies, lymphoma, and other disease sites.  
Dr. Osmundson is committed to improving the lives of cancer patients through innovative research approaches and patient-centered clinical care. His research focuses on identifying therapy predictive and prognostic markers to improve risk stratification algorithms, adapt current cancer therapies, and monitor treatment response and toxicities in patients with lung and other cancers.   He is the Principal Investigator on several investigator-initiated clinical trials designed to enhance the synergy between radiation therapy and immunotherapy, and is the Vanderbilt site lead on several national clinical trials.  He is an active participant in national organizations that help define the standard of care for cancer patients and guide new areas of research direction.  
As Medical Director he leads a dedicated team of clinical providers and other personnel who strive to improve the efficiency of care delivery and the experience of patients during their journey through their cancer diagnosis, treatment, and recovery.  
Honors/Awards
Excellence in Patient Service Award, VUMC, 2017-2021
RSNA Resident Research Grant
Stanford Society of Physician Scholars Research Grant
Graduation with Honors, MSTP, University of Illinois College of Medicine
Education
Residency: Stanford University
Internship: St. Joseph Hospital
Medical school: University of Illinois College of Medicine 
Research