PGY1 Pharmacy Residency Program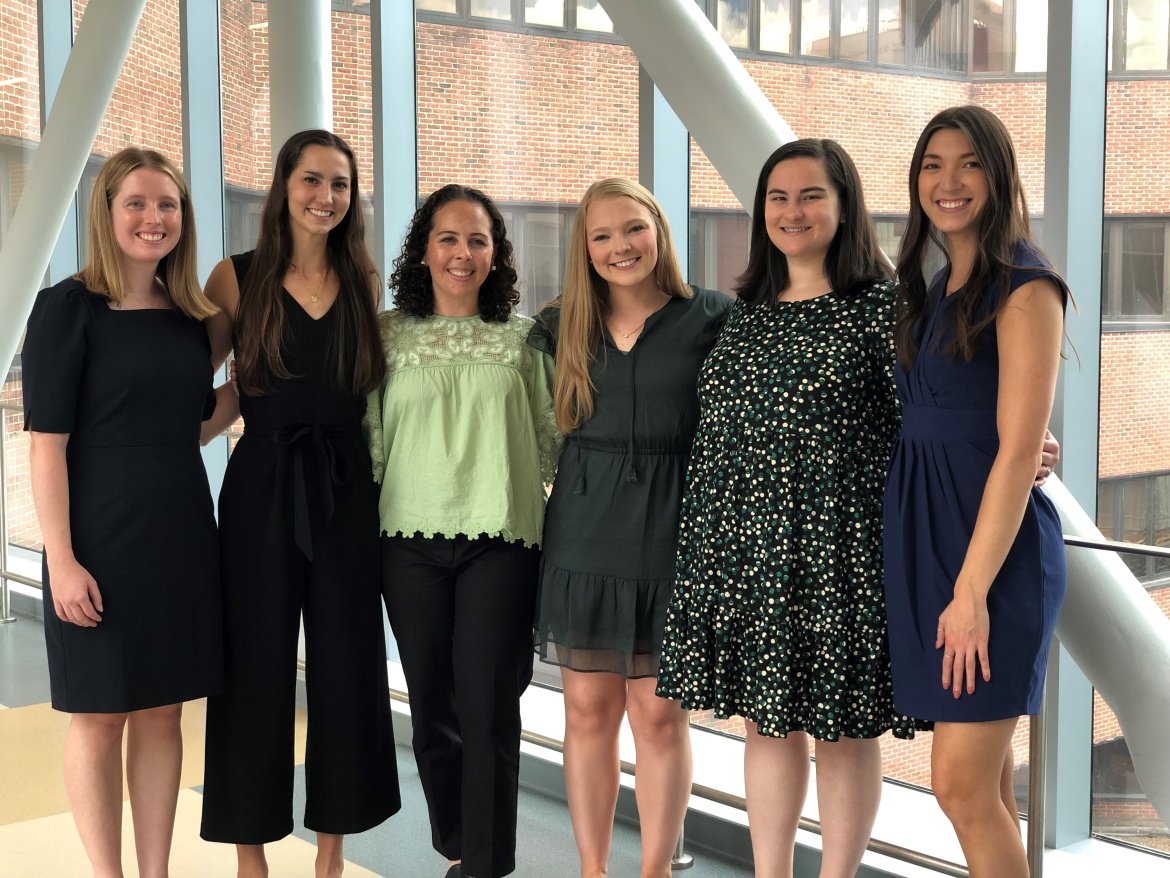 Residency Purpose Statement
The purpose of the PGY1 Pharmacy Residency is to build on Doctor of Pharmacy (PharmD) education and outcomes to contribute to the development of clinical pharmacists responsible for medication-related care of patients with a wide range of conditions, eligible for board certification, and eligible for postgraduate year two (PGY2) pharmacy residency training.
Residents completing the PGY1 residency at Vanderbilt University Medical Center will be highly skilled, competent, and autonomous clinical pharmacists with the ability to practice in an array of patient care environments. They will receive specialized training in outcomes and quality related research, preceptorship, and working within a multidisciplinary team. 
Program Overview
The PGY-1 Pharmacy Residency is a 12-month program accredited by the American Society of Health-System Pharmacists, and was initiated in 1993 with one residency position. It has grown over the years to five positions. This residency offers the opportunity to learn and practice pharmaceutical care in an acute inpatient setting. Experiences are offered in management, critical care, cardiology, oncology, nutrition, transplant, pediatrics, general medicine, and informatics. One focus of our program is to customize the PGY1 learning experience to the resident. This is accomplished by having multiple elective rotations and tailoring the program to each residents' individual goals.
---
Rotations
| | | |
| --- | --- | --- |
| Required | Elective |   |
|  Internal Medicine |   Emergency Medicine | Medication Safety |
|  Administration  |   General Pediatrics | Neonatal ICU |
|  Pharmacy Orientation |   Geriatrics | Outpatient Oncology Clinic |
|   |   HIV Outpatient | Pediatric Hematology/Oncology |
| Selective (two required) |   Infectious Diseases | Pulmonary |
|  Trauma ICU |   Informatics | Stem Cell Transplant |
|  Surgical ICU |   Internal Medicine (non-teaching) | Stroke |
|  Medical ICU |   Pediatric ICU | Heart/Lung Transplant |
|  Neuro ICU |   Malignant Hematology | Kidney/Pancreas Transplant |
|  Cardiology |   Medical Oncology | Liver Transplant |
|  Nutrition |   |   |
|   |   |   |

Longitudinal Experiences
Required Longitudinal Experiences
  Hospital Pharmacy Practice Staffing
  Code Response
  Journal Club x 2
  Therapeutic Exchange
  Medication Use Evaluation
  Drug Monograph
  Research Project
  Presentation of Research Project at the Regional Residency Conference
  Coordination of InPharmation
  Case Presentation x 2
Optional Longitudinal Experiences
  Teaching Certificate
   Click here for more information on longitudinal experiences
---
Selected Resident Publications
5 verus 10 Units of Intravenous Insulin for Hyperkalemia in Patients with Moderate Renal Dysfunction.
Finder SN, McLaughlin LB, Dillon RC.
J Emerg Med. 2022 Mar;62(3):298-305.
Evaluation of healthcare-associated infection rates in patients with hematologic malignancies and stem cell transplantation during the coronavirus disease 2019 (COVID-19) pandemic. 
Bobbitt LJ, Satyanarayana G, Van Metre Baum L, Nebhan CA, Kassim AA, Gatwood KS
Antimicrobial Stewardship & Healthcare Epidemiology 2022:2(1):e11
The Efficacy and Safety of Methylnaltrexone for the Treatment of Postoperative Ileus. Am Surg
Beavers J, Orton L, Atchison A, et al.
2021 Oct 13. 31348211048825. doi: 10.1177/00031348211048825. Online ahead of print.
New-onset posttransplant diabetes mellitus after haploidentical hematopoietic cell transplantation with posttransplant cyclophosphamide
Mangan BL, Patel D, Chen H, Gatwood K, et al.
eJHaem 2020;1-5
Driving antimicrobial use improvement: attitudes of providers of adult hospital care on optimal attribution and feedback
Lines, TH, Nesbitt WJ, Nelson GE
Infection Control and Hospital Epidemiology 2018;39(8) : 983-985
Time to First Culture Positivity Among Critically Ill Adults with Methicillin-Resistant Staphylococcus aureus Growth in Respiratory or Blood Cultures
Melling PA, Noto MJ, Rice TW, et al. 
Annals of Pharmacotherapy 2019 Sept 22
International Analgesia, Sedation, and Delirium Practices: a prospective cohort study
Owen GD, Stollings JL, Rakhit S, et al.
Journal of Intensive Care 2019;7(25):3-7
Antimicrobial Exposure and the Risk of Delirium in Critically Ill Patients
Grahl JJ, Stollings JL, Rakhit S, Person AK, et al.
Critical Care 2018;22:337
Defining Incidence and Risk Factors for Catheter-Associated Bloodstream Infections in an Outpatient Adult Hematopoietic Cell Transplantation Program
McDonald MK, Culos KA, Gatwood KS, et al.
Biol Blood Marrow Transplant. 2018 (00);1-7
"Real-World" Application of Thrombolysis in Cardiac Arrest
Smith SE, Johnson DC.
J Pharm Pract. 2018 Sep 13
  Click here to see more resident publications
---
Program Details
---
Application Information
Number of Positions: Five
Residency starting date: June 19, 2023
Paid Time Off (PTO) including holidays: 15 days
Estimated stipend - approx. $54,101* info not verified
---
Application Requirements
Doctor of Pharmacy degree from an ACPE accredited degree program, CV, Letter of Intent, three letters of recommendation (minimum of two letters from clinical preceptors), transcripts for pharmacy coursework, licensure in Tennessee, and GPA greater than 3.25. The VUMC pharmacy residency program is NOT able to sponsor visas for pharmacy residents.
Submit application in PhORCAS application portal by December 31 deadline
---
Contact Information
email: pgy1pharmresidency@vumc.org
Kelli Rumbaugh, PharmD, BCPS, BCCCP, PGY-1 Residency Program Director
Vanderbilt University Medical Center   Department of Pharmacy
1211 Medical Center Drive B131 VUH   Nashville, TN 37232-7610
---
Institutional Information
Private non-profit hospital/clinic | Teaching/Tertiary Model | Total Beds 1622
Professional Staff = 372 | Non-professional staff = 450