About the Profession
Pharmacy technicians are critical members of the healthcare team who provide patients with safe and effective medication therapy. They work closely with pharmacists and other healthcare professionals in hospitals, clinics, and community pharmacies. Pharmacy technicians perform the vital services of filling and delivering patient prescriptions. In hospitals and ambulatory clinics, they often have additional responsibilities such as preparing sterile medications and operating pharmacy automation systems. With additional training, pharmacy technicians may obtain medication histories, facilitate transitions of care, support diversion prevention efforts, administer medication assistance programs, and help with supply chain management. If you enjoy working directly with patients and being an active part of a medical team, the pharmacy technician profession is a great choice.
To learn more about the profession, including salary potential, please visit the following websites: 
Pharmacy Technician Certification Board
American Society of Health System Pharmacists
Department of Labor Statistics
About the Program
The Vanderbilt University Medical Center (VUMC) Pharmacy Technician Training Program not only prepares you to take the national exam to become a Certified Pharmacy Technician, it provides hands-on experience through clinical rotations at various VUMC pharmacy sites.
Program Structure
12 Weeks

8 weeks of classroom didactic and simulated lab learning (0700 - 1530)
4 weeks of clinical rotations at VUMC pharmacy sites (40 hours per week totaling 160 hours)
What is it like to be a pharmacy technician at VUMC?
Follow us on Twitter @vumcpharmtech 
Follow us on Instagram @vumcpharmtech
Admission Requirements
Minimum requirements:
18 years of age or older
high school diploma or GED
passing background check and drug screen
Applications for pharmacy technician positions are accepted through VUMC Human Resources. Please note that employment or affiliation with VUMC does not guarantee an interview or admission into the program. 
Apply now!
Key Dates for Spring 2024 cohort:
Application window: October 2 - November 30, 2023
Mandatory information session attendance: December 4-8, 2023
Interviews: December 11-22, 2023
Hiring decisions finalized: December 31, 2023
Class begins: February 19, 2024 
*Trainees must pass the Pharmacy Technician Certification Exam prior to end of the program to be eligible for a permanent position at VUMC. They must also meet all criteria for open positions and be in good standing.
*Illicit drug use, a criminal background, and/or an immunization bar may prevent future employment as a pharmacy technician. Externship sites, employers, and state Boards of Pharmacy have strict regulations about drug use, criminal backgrounds, and required immunizations.
Contact Us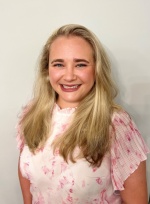 Lindsey Storm, CSPT, CPhT, BA 
Program Director
Email: pharmtechtraining@vumc.org
Mailing Address: 762 Melrose Avenue, Nashville, TN 37211
Phone: (615)-322-6871