In Focus: Meet Our Female Faculty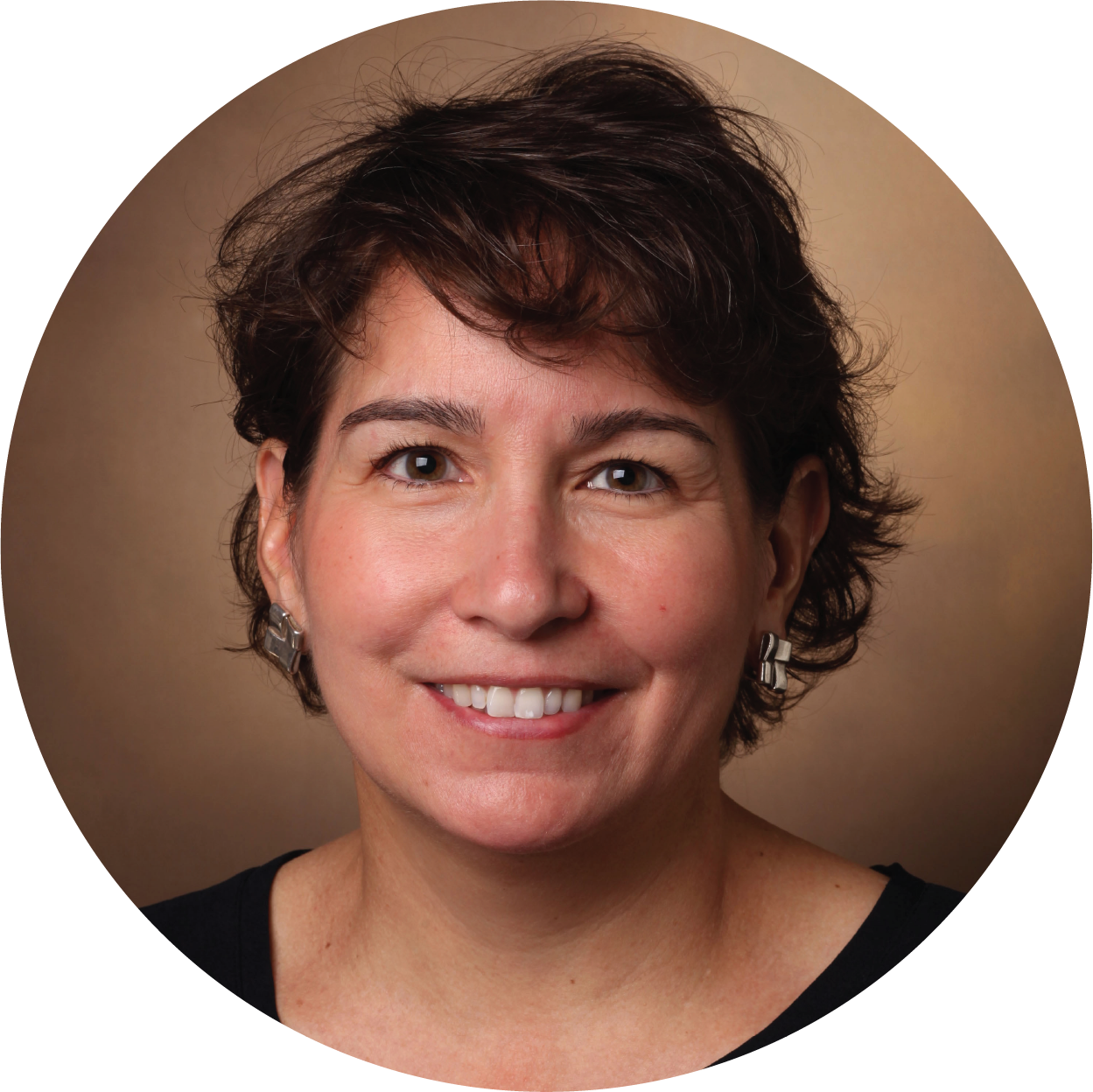 Vicky Morgan, PhD, Associate Professor of Radiology and Radiological Sciences* and member for the Vanderbilt University Institute of Imaging Science (VUIIS), is a biomedical engineer with expertise in functional magnetic resonance imaging (fMRI). Dr. Morgan graduated from Wright State University in Dayton, Ohio, and earned her masters and doctorate degrees in Biomedical Engineering from Vanderbilt University. She joined the Vanderbilt faculty in 1999, and she currently has secondary appointments in biomedical engineering, neurological surgery and neurology. Her primary interest is in clinical translational research bring new imaging methods to patient care.  
When did you first become interested in a career in Biomedical Engineering and Radiology? 
My dad was a surgeon, so early on I considered medicine, but decided it wasn't right for me. I grew up in Ohio and was fascinated by the story of Nan Davis, a local teenager who became paralyzed following a car accident on the night of her high school graduation. Due to the work of Jerrold Petrofsky at Wright State University, and with the use of technology, she was able to walk at her college graduation. 
I also was a competitive swimmer from the age of four, which taught me to love the idea of engineering the body. I was lucky enough to get an offer to swim for Wright State. I made the final decision to major in biomedical engineering (BME) when I saw that I would be able to take a set of courses called Artificial Organs Lab I and II during my junior year. That sealed it for me. 
When I think about it now, I don't feel like I chose BME, I feel like I realized that is who I am.
Why did you choose Vanderbilt University Medical Center (VUMC) for your education and career?
After undergrad I worked with crash test dummies at General Motors Corp for two years. While there I decided to go to grad school to study medical imaging, but I knew I would only leave my job if I got into Duke or Vanderbilt. I got into Vanderbilt, and I have been here ever since. I loved my Ph.D. project with Christine H. Lorenz, Ph.D. doing cardiac MRI. After graduation, Ron Price, Ph.D. gave me opportunity to stay on at Vanderbilt and do functional MRI. 
What have you been able to achieve at VUMC that would not have been possible at other institutions?
VUMC gave me opportunity to work closely with physicians and patients. It gave me a clear understanding of the challenges that engineering can address. You can read and hear about the clinical problems, but it is not the same as hearing the clinical discussions about the patient first hand or meeting the patients face-to-face. While I did not realize VUMC was so unique in this regard when I first came here, these interactions have really been the most influential in my career
What do you love about VUMC?
I love the collaborative nature at VUMC and Vanderbilt University (VU). I work on so many cross-disciplinary projects with people on all levels. Each team member is treated with respect and plays an important role. There is enthusiasm for the project, and everyone is excited to bring in their expertise to make the project successful. Particularly, I love the collaborative nature of the Vanderbilt University Institute of Imaging Science (VUIIS). I can ask anyone for help, and people are happy to share their knowledge.
What are three things that have allowed you to have success in your field? 
The three things that are most important to my success are flexibility, collaboration, and support. 
I had my daughter when I was in graduate school, and my son soon after. I really needed flexibility in my schedule to be both the parent and the scientist that I desired to be. The Department of Radiology allowed me to go to an 80% effort schedule which worked wonderfully for me, especially in the early years. I was a scientist Monday through Thursday, and the school lunch room lady on Friday. 
Collaboration with clinicians in the departments of Neurology and Neurological Surgery provided me the opportunity to work on projects that could have direct clinical impact. These projects are what I enjoy most about my job, and give me the most satisfaction as a scientist. 
Finally, the constant support from people like John Gore, Ph.D., Director of VUIIS, and others gives me the confidence and the resources to pursue projects that are meaningful to me.
Who most influenced or inspired you during your career?  
I do not feel like I ever had a mentor that gave me career advice. However, I have been able to witness people who have showed me the kind of person/scientist I want to be. The first person was Ron Price, Ph.D. At VUMC he was the imaging physics "go-to" person. He could explain the most complicated topics to anyone with patience and humor. He was respectful to all his colleagues. I think of him often and how he would handle situations. The other most influential person to me is John Gore, Ph.D. He is an amazing scientist and physicist, and his ideas flow continuously – and they are all good! John is always supportive of me and gives me advice on all topics when I seek him out. He always treats me with respect and friendship. Both of these men are great examples of authentic scientists and leaders whom I try to emulate.
What challenges did you face 10 or 20 years ago that are no longer experienced by women in science? 
As the first VUIIS female faculty member, I never felt like there was anyone who knew the kind of challenges I faced.When my children were very young, no other members of the VUIIS had small kids. For example, there was never a private place where women would pump breast milk. Now things are improving with more awareness of the different needs of women. We are creating an environment where all can contribute most efficiently. 
What do you think still needs to be changed or improved?
I think the unconscious bias against women in science is still very strong, even today at VUMC where there is much talk and awareness to improve it. One way I have personally experienced this, and have seen it happen to others, is that women scientists are often provided feedback regarding their emotions or feelings rather than the quantifiable parameters of their work. This can make it much more difficult for women's contributions to be taken seriously.  
What is your advice to other women (faculty, residents, medical students)?
Be deliberate in your career. 
Get information from others but make the choices that are right for you and then pursue them. 
Don't wait for people to tell you what the next step is in your career. 
Find advocates.
What are your current goals you are working towards? 
I am at a place of transition in my personal and professional life. My husband and I are empty nesters, and I am starting some new research projects that I am really excited about. I want to focus on my new research projects and participate more in national and international societies. In Radiology, my goal is to generate more interest to bring more new MRI capabilities to the clinic in an efficient way, and I am also excited about working with several new trainees. 
published December 2018.
*update: Dr. Morgan was promoted to Professor of Radiology and Radiological Sciences in 2019.