In Focus: Meet Our Female Faculty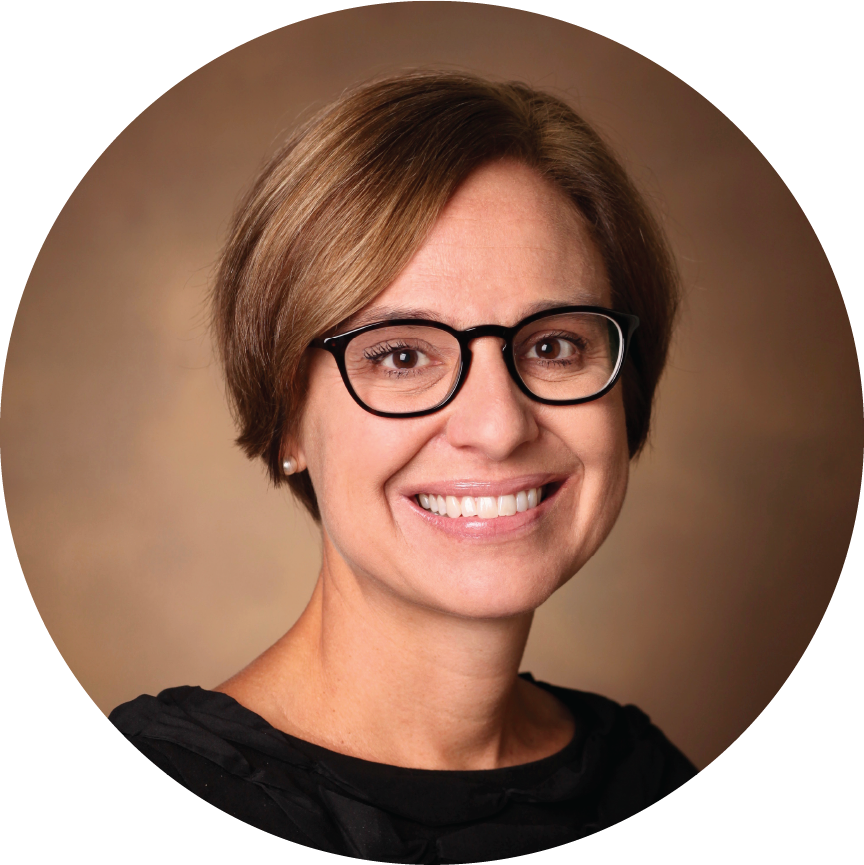 LeAnn Stokes, MD, earned her medical degree at the University of Kentucky College of Medicine. She completed a diagnostic radiology residency at Vanderbilt University Medical Center and a fellowship in interventional radiology at Northwestern Memorial Hospital. She joined the Vanderbilt faculty in 2003 and is currently Associate Professor. Dr. Stokes has served as the Quality and Patient Safety Director for the Department of Radiology since 2010, and she also chairs the Radiology Patient Advisory Group. Her clinical interests include endovenous laser ablation for treatment of lower extremity venous insufficiency, uterine artery embolization for treatment of uterine fibroids and percutaneous sclerotherapy for treatment of congenital vascular malformations. In 2018, she was appointed Radiology Director of the Vanderbilt Vein Center. 
When did you first become interested in a career in Interventional Radiology (IR)? 
I did my intern year in general surgery, so I knew coming into radiology that I loved procedures, but I was surprised by how much I enjoyed diagnostic radiology as well. I actually had a very hard time choosing a subspecialty, but there was an IR fellow at Vanderbilt at the time who told me, "If you love IR even just a tiny bit more than anything else, then you should do it." I spent a lot of time thinking about that and finally decided that I was most excited about IR because it allowed me to continue to interpret diagnostic studies but then to apply that diagnostic knowledge to treating patients. Almost 20 amazing and rewarding years later, there is no question that I made the right decision.
Tell us a little about your journey before joining the faculty at Vanderbilt University Medical Center in 2003.
I had a terrific experience as a resident here and then went to Northwestern for my IR fellowship. Midway through fellowship I realized that I wanted to do IR full time and was thrilled to have the opportunity to return to Vanderbilt as a faculty member. When I first started there were only three of us (I can't even imagine taking that much call now!), but the IR section has grown steadily and I feel very fortunate to have been able to work with so many great partners and incredible interventionalists. I was the only female in the section from 2003 until 2018 when Dr. Elizabeth Hevert joined our group, and I must say it has been very nice to finally work alongside another woman!
Who most influenced your career path?
My dad was a general radiologist in Appalachian Kentucky. The town where I lived growing up was so small that the only restaurant was the hospital cafeteria! We would often go to the hospital cafeteria for lunch on Sundays after church, and then I would go with my dad to his office and watch him dictate reports and circle findings on the films with a grease pencil, which I thought was the coolest thing ever. After working in private practice in eastern Kentucky for over 30 years, my dad joined the faculty at the University of Kentucky, and I had the opportunity to watch him at work there while I was in medical school. I always admired him and his profession and wanted nothing more than to be like him. Sadly, my dad died from an acute MI during my intern year, but I know that he would be very proud of where I am today.
What have you been able to do at VUMC that would not have been possible at other institutions?
I have been able to focus on the areas of IR that interest me the most – venous insufficiency, uterine fibroid disease and congenital vascular malformations – while still performing a broad scope of challenging IR procedures. I was given the opportunity to start a Vein Clinic about 8 years ago and have been supported as it has grown from just an idea to evaluating and treating over 1,200 patients last year.
What do you love about VUMC?
This is going to sound like the biggest cliché ever, but I promise it is true! Getting to work with incredibly smart and caring people every day is the very best part for me.
What are three things that have allowed you to have success in your field?
Support from my family, support from my partners and a true love for what I do.
What is your greatest achievement?
Having two awesome boys! Of course, I wouldn't have them without an awesome husband as well!
Who is your most influential mentor and how what was the best advice they gave you?
Dr. Steve Meranze is my closest and most trusted mentor, and he has influenced my career path at every turn. Steve is an incredibly talented interventionalist as well as an insightful and thoughtful leader, and what I have learned from him personally and professionally is immeasurable. He has given me so much advice over the years that I can't even begin to identify one thing that was most helpful, but I can honestly say that he has never given me any advice that I wish I hadn't taken.
What challenges did you face 10 years ago that are no longer barriers for women in medicine?
I may be incredibly naïve and simplistic, but I haven't ever really seen barriers. I always thought that if I worked hard, provided the best patient care that I could and treated others with respect that I would be able to be successful, even in a field so completely dominated by men, and I think that has proven true.
What do you think still needs to be changed/improved?
I would be so happy to see more women in IR. Recent studies have shown that patients treated by female physicians live longer and have fewer readmissions than patients who are treated by male physicians, and there is no question that women have the capacity to make great contributions to the field of interventional radiology. I also would love to see more women in leadership positions, especially in our department. I have immense admiration for women like Dr. Marta Hernanz-Schulman and Dr. Glynis Sacks who have been so successful in their leadership roles.
What is your advice to other females (faculty, residents, medical students)?
You can still be successful at work without letting it take over your life. I decided many years ago that I was going to give a lot of myself to my career but that I was going to give more of myself to my family. Others may choose career over family, which is fine too. The important thing is that it is a choice that you get to make and you should not let others make it for you.
What are your current and next goals you are working towards?
I am most excited about the vein clinic and my role in quality and safety in the department and the institution. I hope to see the vein clinic continue to grow and to become more multidisciplinary. The vein clinic is now part of the Vanderbilt Heart and Vascular Institute and the team includes a vascular surgeon and specialists in cardiovascular medicine, but I would be thrilled to continue to expand our providers and our services. In the quality and patient safety arena, I hope to increase resident involvement and develop a curriculum for resident education. I am looking forward to working with Dr. Kate Frederick-Dyer, who has recently agreed to join me in improving quality and safety efforts around the department.
published July 2020