In Focus: Meet Our Female Faculty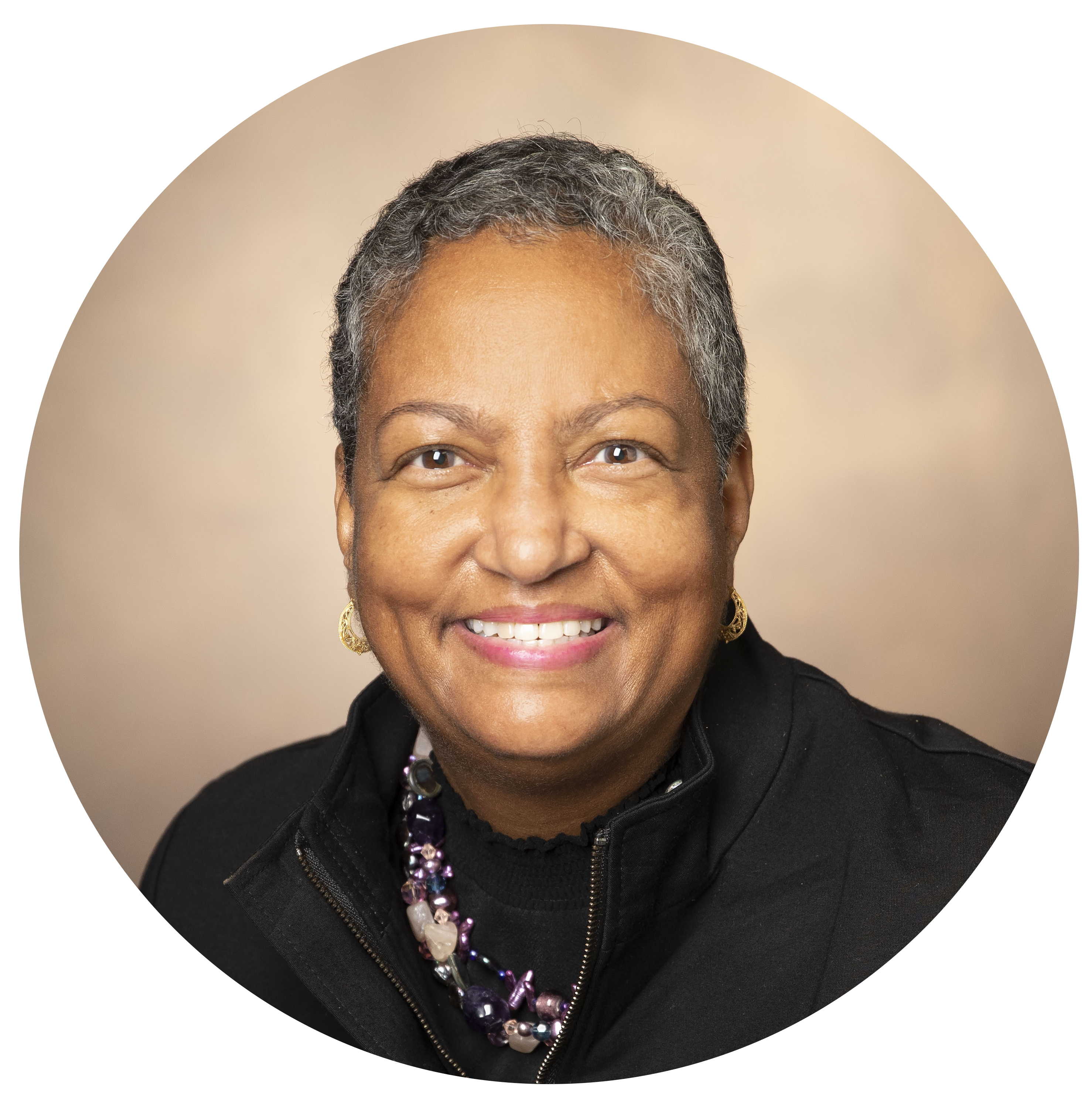 Andrea Birch, MD, Associate Professor of Clinical Radiology and Radiological Sciences* and Director of the Office of Diversity and Inclusion for the VUMC Radiology, is a breast imaging radiologist. She earned her medical degree from Meharry Medical College and completed a residency in Diagnostic Radiology at St. Francis Medical Center and a fellowship in Ultrasonography at the University of Tennessee. She practiced at the University of Tennessee for 10 years and joined the Vanderbilt faculty in 2009. 
What most influenced your career path? 
I experienced an anaphylactic reaction when I was nine years old, necessitating hospitalization. The care I received, coupled with the compassion and empathy I was shown, sparked my interest and curiosity in medicine.
As a teen, I had the opportunity to work with my uncle, an orthopedic surgeon. That experience solidified my desire to become a physician.
My first exposure to radiology, also while a teenager, came through an introduction to Dr. Sandra Bates, a black female radiologist. What started as help with a high school science project became a mentorship that I cherish even to this day. She helped me see, through her example, the many ways that radiology could align with my interests, be rewarding, and allow me to serve my community. 
What do you love about Vanderbilt University Medical Center (VUMC)?
I love the opportunity Vanderbilt provides to collaborate with and help support such a diverse group of medical professionals. Each leveraging their unique talents and experiences to not only maintain excellence in health care and research, but just as important, to help mitigate health care barriers, disparities, and biases. It is important to me that VUMC has made a commitment, backed up by an investment of time and resources, to be a world leader both in providing unsurpassed health care and in "making diversity intentional." This commitment has in turn allowed me to meet a personal goal: to have a positive impact on our multicultural and diverse patient population and our community on a daily basis.
Tell us a little about your work as the department's Director of the Office of Diversity and Inclusion?
As director of the department's diversity and inclusion initiative, my role is to help close our diversity and inclusion gaps. I help our department attract and retain URM trainees and ensure that their voices are heard and their differences celebrated.
I also work to get women and URMs interested in medicine, specifically in radiological fields. I spend a lot of time advising and mentoring students. I give many talks to younger students to introduce them to radiology – even as far down the pipeline as elementary school!
I have learned that the largest impact is made one person at a time.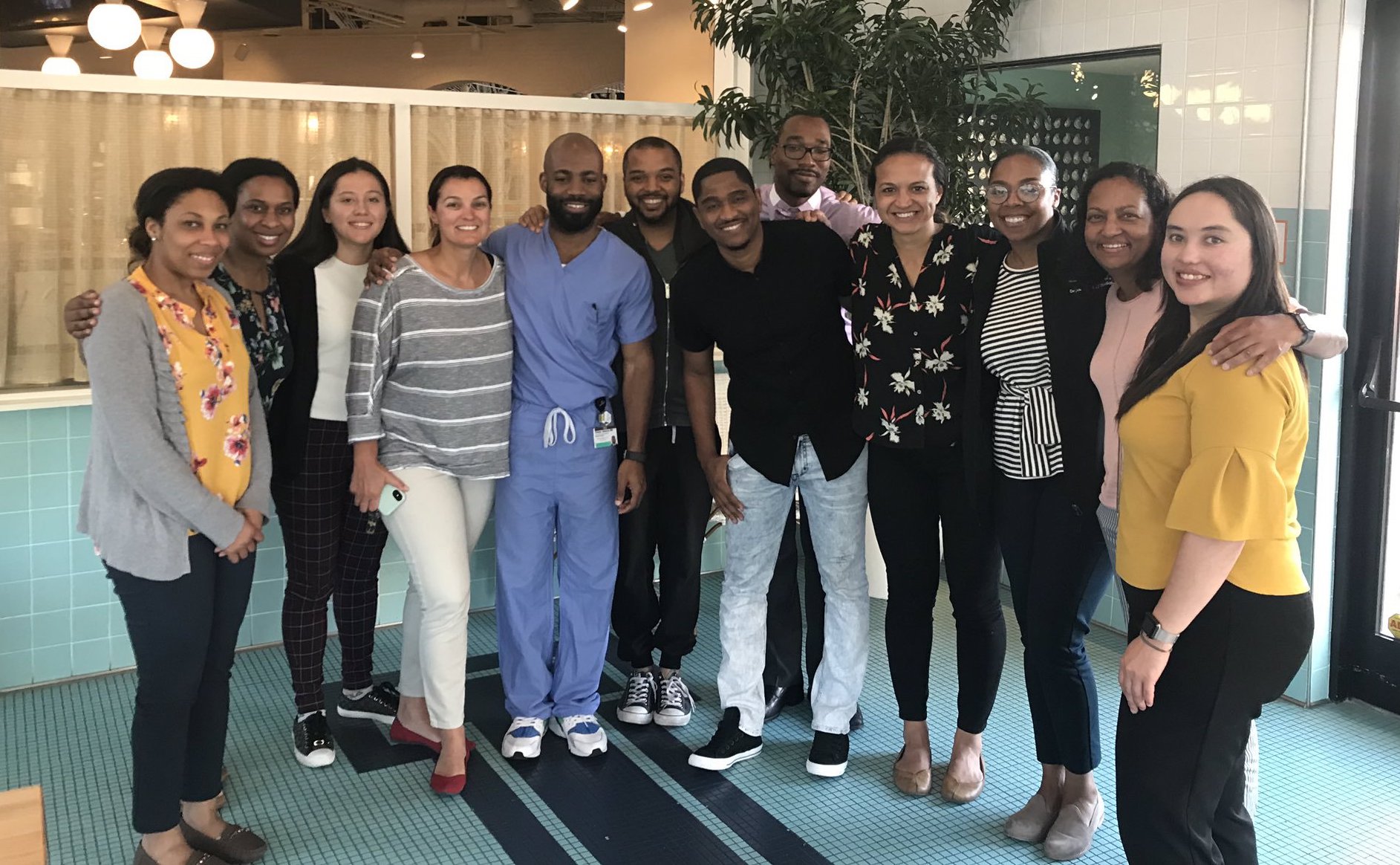 VUMC Radiology Faculty and Trainees, 2019
What are three things that have allowed you to have success in your field?
To say the field of radiology is in constant state of flux, with technological advances, evolving disease entities and treatments, and alternative models of practice to name just a few examples, is an understatement. Change is sometimes difficult, but in radiology, embracing change and practicing life-long learning is truly a requirement.
The only place that success comes before work is in the dictionary. Hard work is truly the foundation that has provided me with the privilege of having a successful career.
You can't take yourself too seriously. Create a village of family, friends and colleagues upon whom you can rely not only to celebrate your accomplishments and assuage your fears and failures, but also to keep you humble.
What is the greatest challenge you've faced? How did you overcome it and who helped you?  
My greatest challenge has been creating and maintaining a healthy life-work balance. Knowing my passions and what brings me joy have been key elements in helping me align my work commitments and my personal life.
What challenges did you face early in your career that are no longer barriers for women in science?  
Having a patient or clinician question your competence or recommendations simply based on your race/gender is a hard pill to swallow. This and other challenges I faced as a black female radiologist 20-30 years ago were daunting. I felt dismissed at best, humiliated at worst, and certainly devalued and demeaned. I often felt like an outsider in a nearly all white male dominated field with no voice and no seat at the table. Over the years, that non-inclusive culture in radiology, and in society at large, has been challenged and is changing for the better.
Also, as a breast feeding mother, I had two options: pumping in the ladies restroom or in a space I referred to as the graveyard - a room that housed archaic radiology equipment. Thankfully, we've come a long way. 
What is your advice to other women (faculty, residents, medical students)?
Put in the hard work to ensure that women have a seat at the head of the table, and that our voices are heard. Mentor and help equip others to become leaders too. Through your accomplishments, you honor the many whose shoulders support you, and illuminate the path for those who will follow you.
published February 2020
*update: Dr. Birch was promoted to Professor of Clinical Radiology and Radiological Sciences in July 2020.