Department of Radiology and Radiological Sciences Presents the
Women in Radiology Lectureship
"Medical Illustration for the Radiologist"
featuring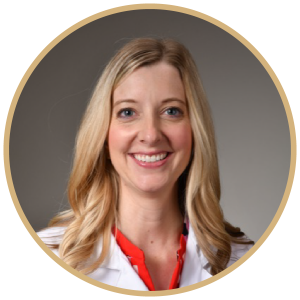 Jennifer McCarty, MD
Assistant Professor of Radiology
Department of Diagnostic & Interventional Imaging
McGovern Medical School of UTHealth
Houston, Texas 
Tuesday, Aug. 3, 2021 | Noon - 1 p.m.
Zoom
---------------------------------------------------------------
This grand rounds lecture is designed for faculty, residents, staff and medical students.
Learning objectives of this presentation include:
Cover the basics of computer-generated diagrams/illustrations
Examine the different capabilities of available software
Showcase the application of original diagrams/illustrations in radiology education
+++
Jennifer McCarty, MD, is an Assistant Professor with the neuroradiology section at the McGovern Medical School in the University of Texas Health Science Center Houston (UTH). She has interests in spine radiology and education, serving as the UTH neuroradiology clinical spine lead and a member of the UTH Neuroradiology Education Committee. Dr. McCarty enjoys her involvement in national neuroradiology societies, which mostly centers around organizing efforts to share free educational content and promote neuroradiology using website and social media platforms. She's lucky enough to work with medical students, radiology residents, and neuroradiology fellows daily, while simultaneously fulfilling her clinical duties as a neuroradiologist.