Department of Radiology and Radiological Sciences Presents a 
Diversity Grand Rounds Lectureship
"Why Racial Justice Matters in Medicine"
featuring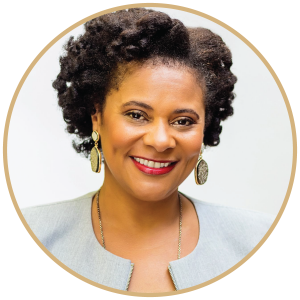 Karen Winkfield, MD, PhD
Executive Director
Meharry-Vanderbilt Alliance
Nashville, Tennessee
July 20, 2021 | Noon - 1 p.m.
Zoom
Registration Coming Soon
---------------------------------------------------------------
This grand rounds lecture is designed for faculty, residents, staff and medical students.
Learning objectives of this presentation TBA.
+++
Karen Winkfield, MD, PhD, is a radiation oncologist specializing in the treatment of hematologic and breast malignancies. She is an implementation scientist focused on improving health outcomes for underserved populations through community-engaged research and community-based initiatives designed to improve access to healthcare including clinical trials. Her leadership roles have focused on developing bi-directional communication between researchers and community to ensure equitable access to care regardless of race/ethnicity, geographic location or socioeconomic states. She also espouses workforce diversity as a means to improve health equity Dr. Winkfield served as Chair of ASCO's Health Equity Committee from 2016-2017 and now serves as Chair of the ASCO's Workforce Diversity Task Force. She was recently named Executive Director of the Meharry-Vanderbilt Alliance.