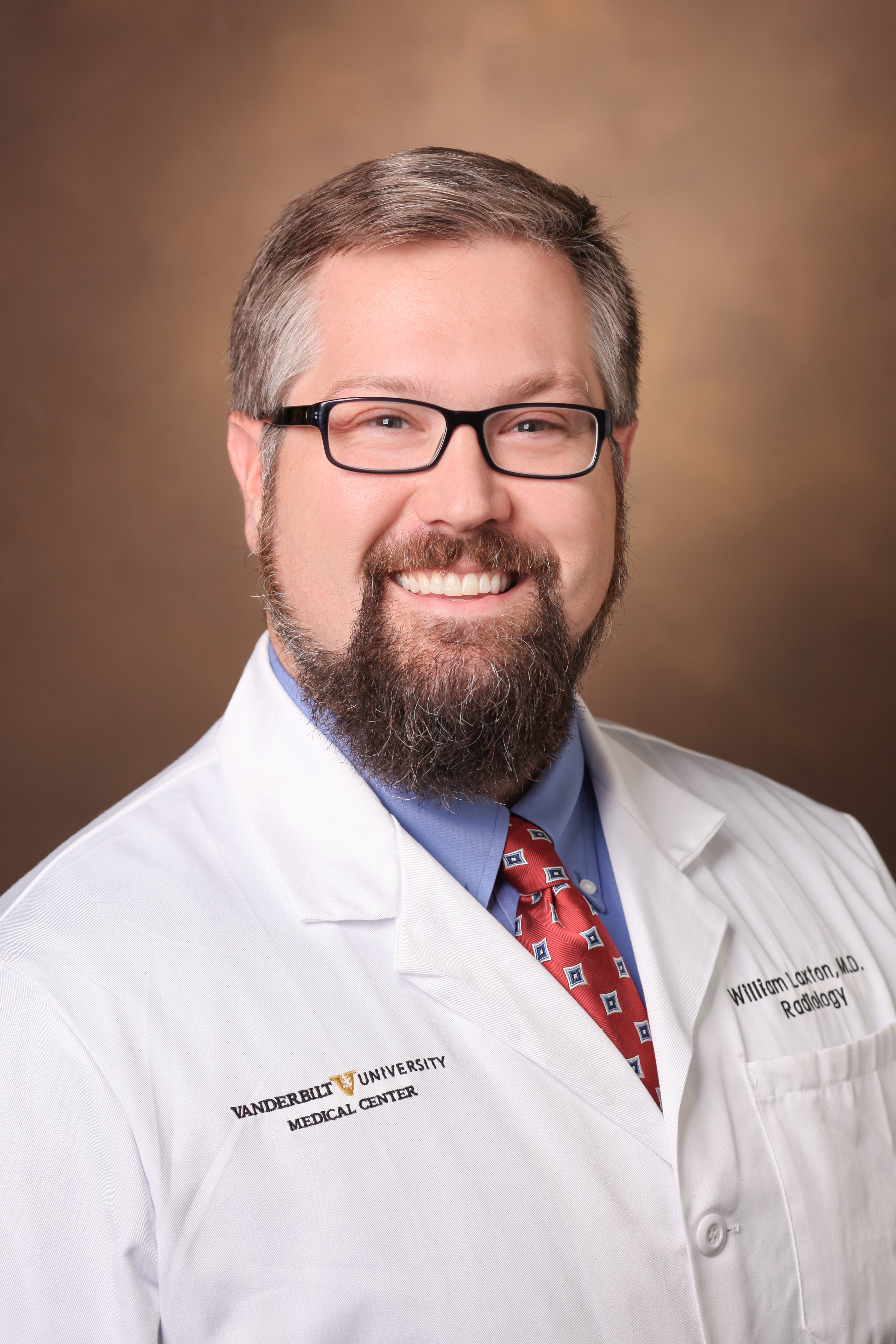 William H. Laxton, M.D.
Clinical Radiology & Radiological Sciences
Delivery Address
Medical Center North
1161 21st Avenue South, CCC-1118
Nashville
Tennessee
37232-2675
William Laxton, MD, is a graduate of and earned his medical degree from the University of Tennessee. He completed a residency in Diagnostic Radiology at the University of Tennessee – Methodist and a fellowship in Cross-Sectional Body Imaging at Johns Hopkins University Hospital. Dr. Laxton joined the Vanderbilt faculty in 2015 and appointed to Assistant Professor in 2016. He is a member of American Roentgen Ray Society, Radiological Society of North America, American College of Radiology and the Tennessee Radiological Society.

Section: Cardiothoracic and Body Imaging
Publications
Tang CM, Yarandi SS, Laxton WH, Khashab MA. Conservative management of gastric emphysema with hepatoportal venous gas. BMJ Case Rep. 2015; 2015: PMID: 26202318, PII: bcr-2015-211669, DOI: 10.1136/bcr-2015-211669, ISSN: 1757-790X.