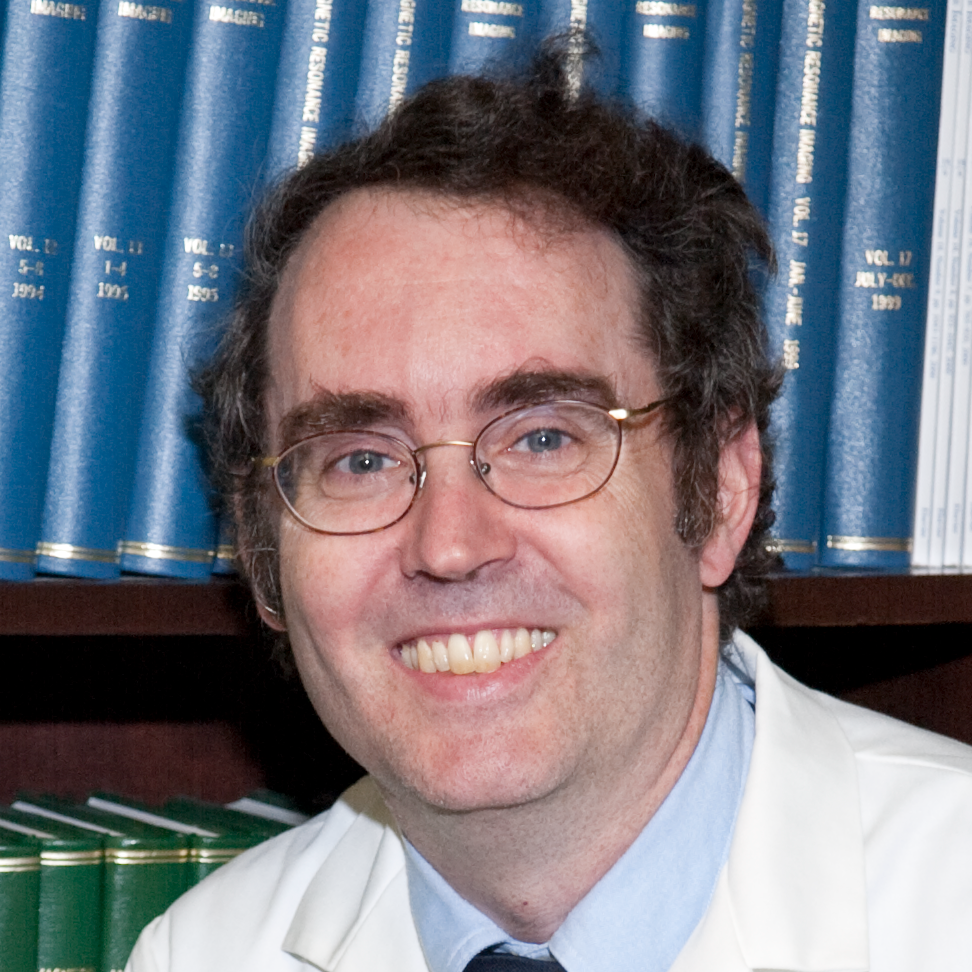 Ronald C. Arildsen, M.D.
Clinical Radiology & Radiological Sciences
Medical Center North
1161 21st Avenue South, CCC-1118
Nashville
Tennessee
37232-2675
Ronald Arildsen, MD, is a graduate of Yale University and earned his medical degree from Columbia College of Physicians and Surgeons. He completed a residency in Diagnostic Radiology at St. Luke's/Roosevelt Hospital Center and a fellowship in Body Imaging at Vanderbilt University Medical Center. Dr. Arildsen served in the Medical Corps of the United States Naval Reserve from 1977 to 1986 and he earned a Navy Commendation Medal, Combat Action Ribbon, Navy Unit Commendation, Armed Forces Expeditionary Medal and Sea Service Medal. He joined the Vanderbilt Faculty in 1992 and served as Body Imaging section chief from 2000 to 2016. He is a member of the Radiological Society of North America, International Society for Magnetic Resonance in Medicine, and the American Roentgen Ray Society.

Section: Body Imaging
Publications
Bao PQ, Johnson JC, Lindsey EH, Schwartz DA, Arildsen RC, Grzeszczak E, Parikh AA, Merchant NB. Endoscopic ultrasound and computed tomography predictors of pancreatic cancer resectability. J. Gastrointest. Surg [print-electronic]. 2008 Jan; 12(1): 10-6; discussion 16. PMID: 17955311, DOI: 10.1007/s11605-007-0373-y, ISSN: 1091-255X.

Salmon JS, Thompson MA, Arildsen RC, Greer JP. Non-Hodgkin's lymphoma involving the liver: clinical and therapeutic considerations. Clin Lymphoma Myeloma. 2006 Jan; 6(4): 273-80. PMID: 16507204, PII: S1557-9190(11)70402-4, ISSN: 1557-9190.

Ailiwadi M, Arildsen RC, Greelish JP. Poland syndrome: a contraindication to the use of the internal thoracic artery in coronary artery bypass grafting?. J. Thorac. Cardiovasc. Surg. 2005 Aug; 130(2): 578-9. PMID: 16077438, PII: S0022522305003491, DOI: 10.1016/j.jtcvs.2005.02.034, ISSN: 0022-5223.

Datta J, White CS, Gilkeson RC, Meyer CA, Kansal S, Jani ML, Arildsen RC, Read K. Anomalous coronary arteries in adults: depiction at multi-detector row CT angiography. Radiology [print-electronic]. 2005 Jun; 235(3): 812-8. PMID: 15833984, PII: 2353040314, DOI: 10.1148/radiol.2353040314, ISSN: 0033-8419.

Small WC, DeSimone-Macchi D, Parker JR, Aisen AM, Arildsen RC. A multisite study of the safety and efficacy of a new manganese chloride-based gastrointestinal contrast agent for MRI of the abdomen and pelvis. Journal of Magnetic Resonance Imaging. 1999; 10: 15-24.

Roberts JR, Blum MG, Arildsen RC, Drinkwater DC Jr., Christian KR, Powers TA. Prospective comparison of radiologic, thoracoscopic, and pathologic staging patients with early non-small cell lung cancer. Ann Thorac Surg. 1999; 68: 1154-8.

Delbeke D, Vitola JV, Sandler MP, Arildsen RC, Powers TA, Wright JK, Chapman WC, Pinson CW. Staging recurrent metastatic colorectal carcinoma with PET. J. Nucl. Med. 1997 Aug; 38(8): 1196-201. PMID: 9255148, ISSN: 0161-5505.

Arildsen RC, Rieck RW, Miles WS, Meranze SG, Shaff MI. CT of a traumatic hepatic arterial pseudoaneurysm. Emergency Radiology. 1997; 4: 184-6.

Delbeke D, Sandler MP, Powers TA, Chapman, WC, Vitola JV, Arildsen RC, Wright JK, Pinson CW. Staging recurrent metastatic colorectal carcinoma with positron emission tomography. Journal of Nuclear Medicine. 1997; 38: 1196-201.

Klekamp JW, Green NE, Arildsen RC. Paravertebral inflammation mistaken for neoplasm or abscess by MRI. Journal of the Southern Orthopaedic Association. 1997; 6: 81-7.

Agirbasli M, Lehart MB, Arildsen RC, Myers P. Coronary to pulmonary artery shunt via the bronchial artery demonstrated by magnetic resonance imaging. Journal of Interventional Cardiology. 1997; 10((6)).