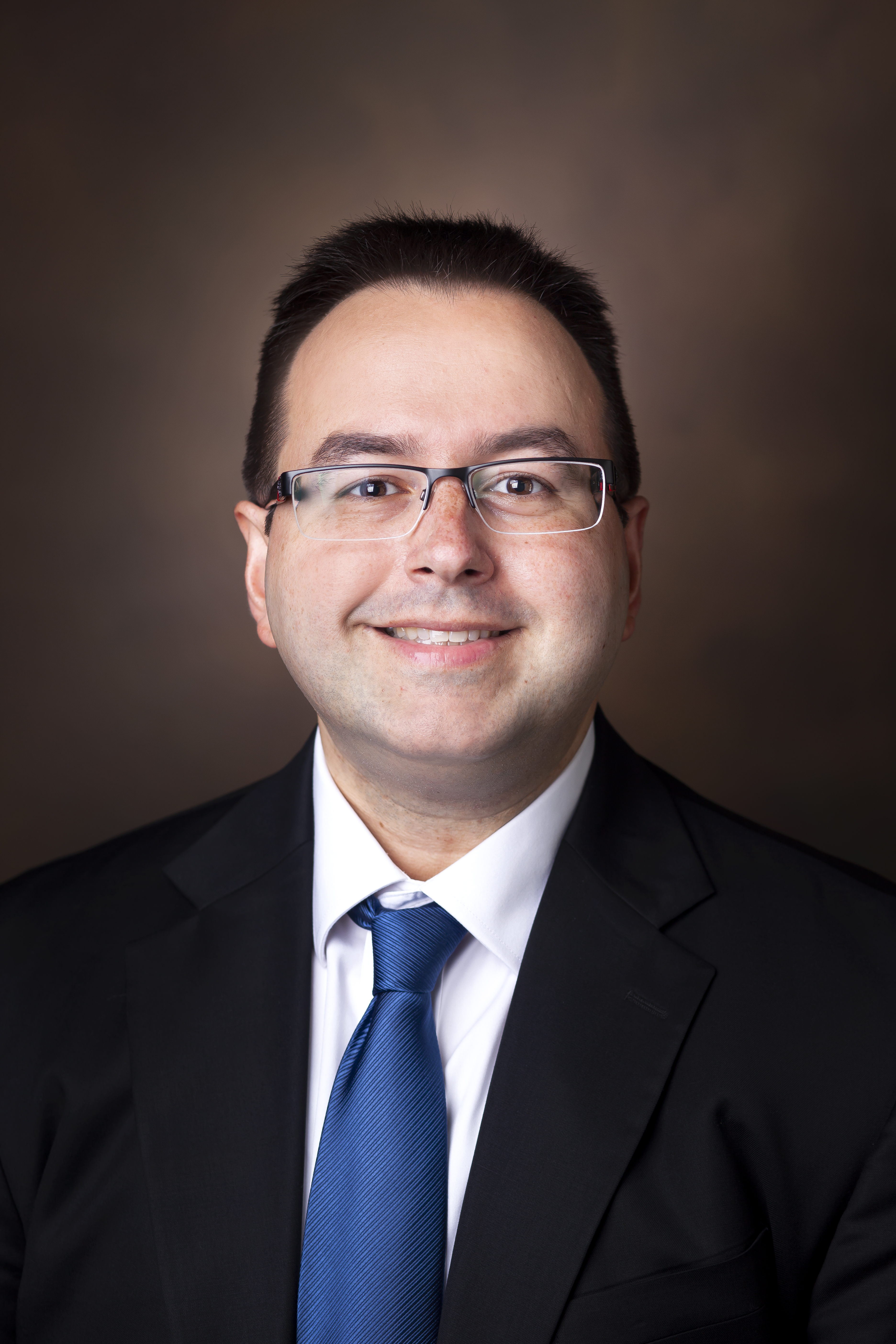 Philip M. Scherer, M.D.
Nuclear Medicine and Positron Emission Tomography
Medical Director of Nuclear Medicine
Clinical Radiology & Radiological Sciences
Nuclear Medicine Residency & Fellowship Programs
Delivery Address
Medical Center North
1161 21st Avenue South, CCC-1118
Nashville
Tennessee
37232-2675
Philip Scherer, MD, earned his undergraduate degree in Microbiology at Brigham Young University. He earned his medical degree from University of Florida College of Medicine. He completed a transitional year residency at University of Tennessee at Chattanooga, where he served as a chief resident. He completed residency in Diagnostic Radiology at University of Florida College of Medicine and fellowship in Nuclear Medicine at Washington University School of Medicine in St Louis.

From 2016-2020, Dr. Scherer practiced at Adventhealth Orlando and was an Instructor and Assistant Professor of Radiology at the University of Central Florida. During this time, he served as Chair of the Radiation Safety Committee, member of the Radiology Department Research and Quality and Safety committees, and Medical Director of the Adventist University Nuclear Medicine Technology Program. He joined the Vanderbilt faculty in 2020 as an Assistant Professor of Clinical Radiology & Radiological Sciences. Interests include general and therapeutic nuclear medicine, nuclear cardiology, PET CT, mentorship, teaching, and quality improvement. In 2021, he was appointed Associate Program Director of the Nuclear Medicine Residency at Vanderbilt University Medical Center (VUMC). In July 2022, he became the Program Director of the program. In 2023, Dr. Scherer was promoted to Associate Professor. He currently serves as a member of the Pharmacy, Therapeutics, and Diagnostics Committee and Radiology Department Quality and Patient Safety Committee at VUMC.

Dr. Scherer is a member of the Society of Nuclear Medicine and Molecular Imaging (SNMMI), American College of Nuclear Medicine (ACNM), and American College of Radiology (ACR). He currently serves on the Early Career Professionals and Membership Committees of the SNMMI and is a Council Member of the Southeastern Chapter of the Society of Nuclear Medicine and Molecular Imaging (SECSNMMI).
Publications
Muneeb Aeman, Cole Heather A, Sandler Martin P, Scherer Philip M. Multifocal mycotic aneurysms detected by 18F-FDG PET/CT in fever of unknown origin. IDCases. 2021 Apr 4/1/2021; 24: PMID: 33912388, PMCID: PMC8065279.

Walker Kadeem, Khan Neiladri, Scherer Philip. Angiosarcoma of the Abdominal Aorta After Endovascular Aneurysm Repair: 18F-FDG PET/CT Imaging Findings. Clin Nucl Med. 2021 Apr 4/1/2021; 46(4): e200-e202. PMID: 33156052, DOI: 10.1097.

Scherer Philip M, Chen Delphine L. Imaging Pulmonary Inflammation. J Nucl Med. 2016 Sep 9/1/2016; 57(11): 1764-70. PMCID: 27587704, DOI: 10.2967.

Cirillo Pietro, Gersch Michael S, Mu Wei, Scherer Philip M, Kim Kyung Mee, Gesualdo Loreto, Henderson George N, Johnson Richard J, Sautin Yuri Y. Ketohexokinase-dependent metabolism of fructose induces proinflammatory mediators in proximal tubular cells. J Am Soc Nephrol. 2009 Jan 1/21/2009; 20(3): 545-53. PMID: 19158351, PMCID: PMC2653686, DOI: 10.1681.

Tomer David P, McLeman Lee D, Ohmine Seiga, Scherer Philip M, Byron K Murray, O'Neill Kim L. Comparison of the total oxyradical scavenging capacity and oxygen radical absorbance capacity antioxidant assays. J Med Food. 2007 Jun 6/10/2007; 10(2): 337-44. PMID: 17651071, DOI: 10.1089.

Murray Byron K, Brown Brita, Scherer Philip M, Tomer David, Garvin Kaedi R, Hughes Bronwyn G, O'Neill Kim. Induction of apoptosis in HT29 human colon adenocarcinoma cells by 13- cis-retinoic acid and vitamin E succinate. Nutr Res. 2006 Apr 4/5/2006; 26(4): 186-92. DOI: 10.1016.