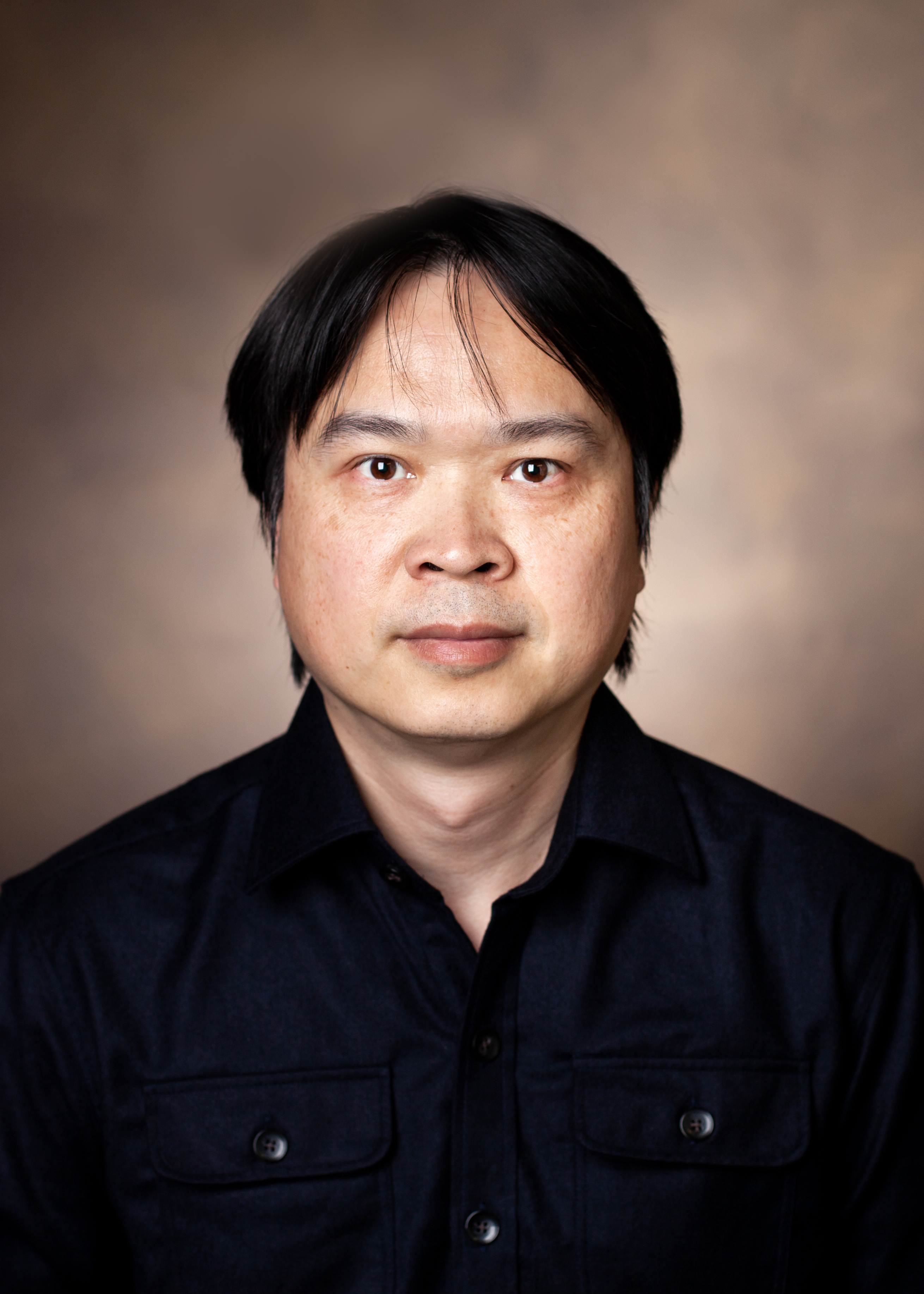 Pai-Feng Yang, Ph.D.
Research Assistant Professor
Radiology & Radiological Sciences
Delivery Address
Medical Center North
1161 21st Avenue South, CCC-1118
Nashville
Tennessee
37232-2675
Pai-Feng Yang, PhD, earned a BS and MS in Biomedical Engineering from Chung Yuan Christian University and a PhD in Electrical Engineering from National Taiwan University in Taipai, Taiwan. He worked as a Research Associate for three years and completed a research fellowship at the National Taiwan University, Institute of Zoology. In 2012, he joined the Vanderbilt faculty as a Postdoctoral Research Associate. In 2022, he was promoted to Research Assistant Professor. He is a member for the Society of Neuroscience. His current research project involves focused ultrasound modulates region-specific brain activity of no-human primate at 7T and effects of monkey's spinal cord injury on nociceptive heat evoked fMRI responses at 9.4T.

Section: Vanderbilt University Institute of Imaging Science
Publications
Yang PF, Wang F, Chen LM. Differential fMRI Activation Patterns to Noxious Heat and Tactile Stimuli in the Primate Spinal Cord. J. Neurosci. 2015 Jul 7/22/2015; 35(29): 10493-502. PMID: 26203144, PMCID: PMC4510289, PII: 35/29/10493, DOI: 10.1523/JNEUROSCI.0583-15.2015, ISSN: 1529-2401.

Chen LM, Mishra A, Yang PF, Wang F, Gore JC. Injury alters intrinsic functional connectivity within the primate spinal cord. Proc. Natl. Acad. Sci. U.S.A [print-electronic]. 2015 May 5/12/2015; 112(19): 5991-6. PMID: 25902510, PMCID: PMC4434735, PII: 1424106112, DOI: 10.1073/pnas.1424106112, ISSN: 1091-6490.